Get Fresh at Tokyo's Lesser-Known Fish Market
If you wanted to get some fresher than fresh sushi in Tokyo, odds are the first place you'd think to look is the Tsukiji Market. After all, it's the largest seafood market in the world and the neighborhood is the site of some truly delicious restaurants. But what's often overlooked is that Tsukiji isn't the only fish market in Tokyo.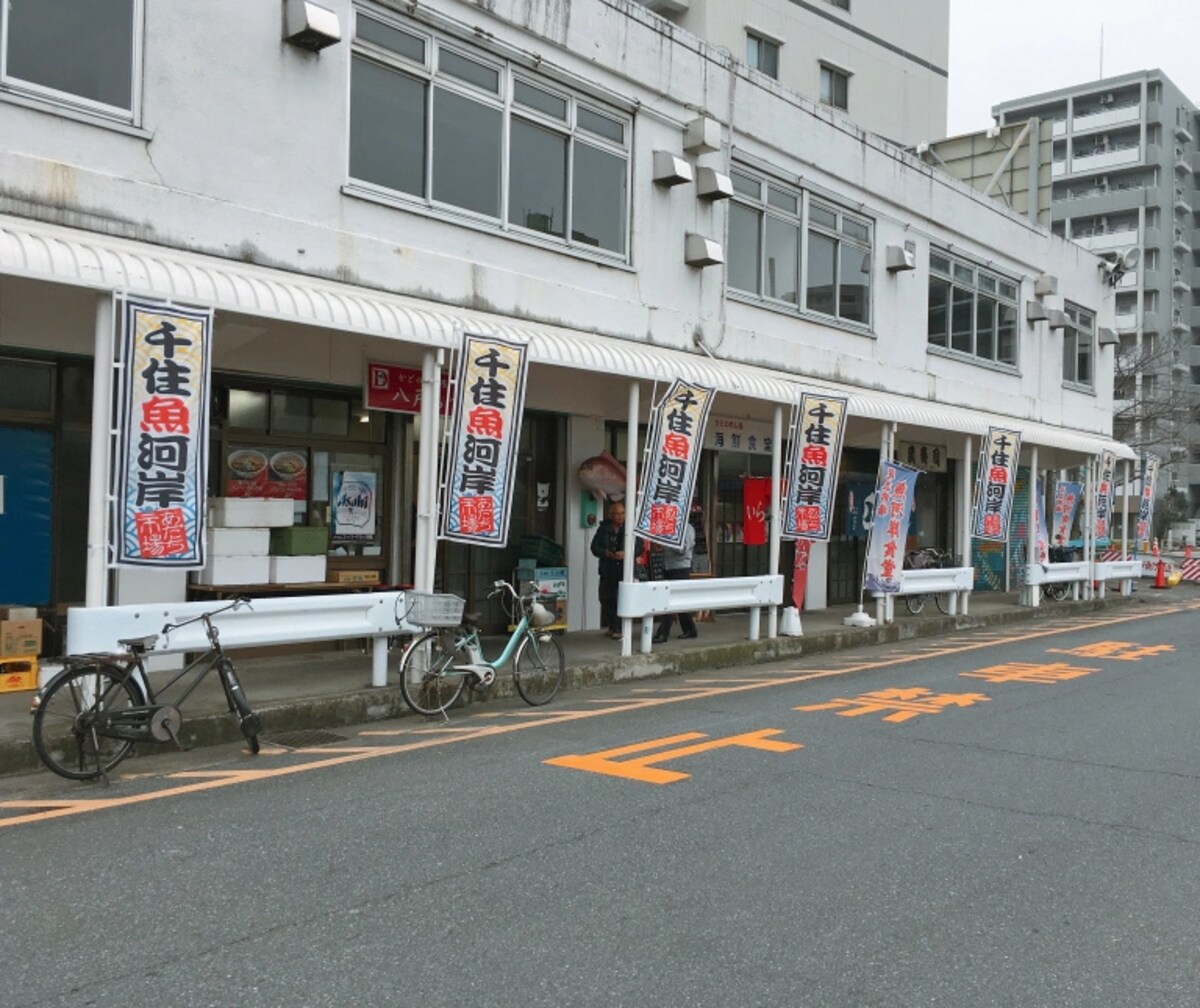 While everyone knows about the Tsukiji Market, Adachi Market is the only wholesale center in Tokyo that deals exclusively in seafood and marine products (the Tsukiji Market has sections that sell other foodstuffs). A wholesale operation located five minutes on foot from Senjuohashi Station, there's also a row of restaurants that anyone can dine in.
A restaurant named Tokudaya Shokudo has set meals with mixed sashimi, fried whitefish, teriyaki yellowtail and stewed sea bass. The fact that they were all affordably priced between ¥900 and ¥1,000 (US$8-$8.90) wasn't making it any easier to settle on just one.

If you feel like indulging yourself, go with the kaisen (mixed seafood) bowl for ¥1,300 (US$11.32). The meal is definitely worth the wait.
While the bowl itself isn't terribly big, it was stuffed with roughly a dozen kinds of seafood, including uni (sea urchin), ikura (salmon roe), red snapper, shrimp and other shellfish.
Not only does everything taste great, it is quite a bit cheaper than what we'd expect to pay at Tsukiji. Something of comparable size and quality would likely run ¥2,000 (US$17.42) or more at the more famous market.

So while we're still big Tsukiji fans, the next time we're craving seafood, we might just end up heading to Adachi instead.