3-Day Unlimited Pass for Tokyo & East Japan
As endlessly interesting as Tokyo is, you might find yourself wanting to make one excursion outside the capital, perhaps to see the beautiful mountains of Nagano or the lush forests of the northeastern Tohoku region. If such a side-trip stirs your wanderlust, JR East's brand-new three-day pass is just about perfect.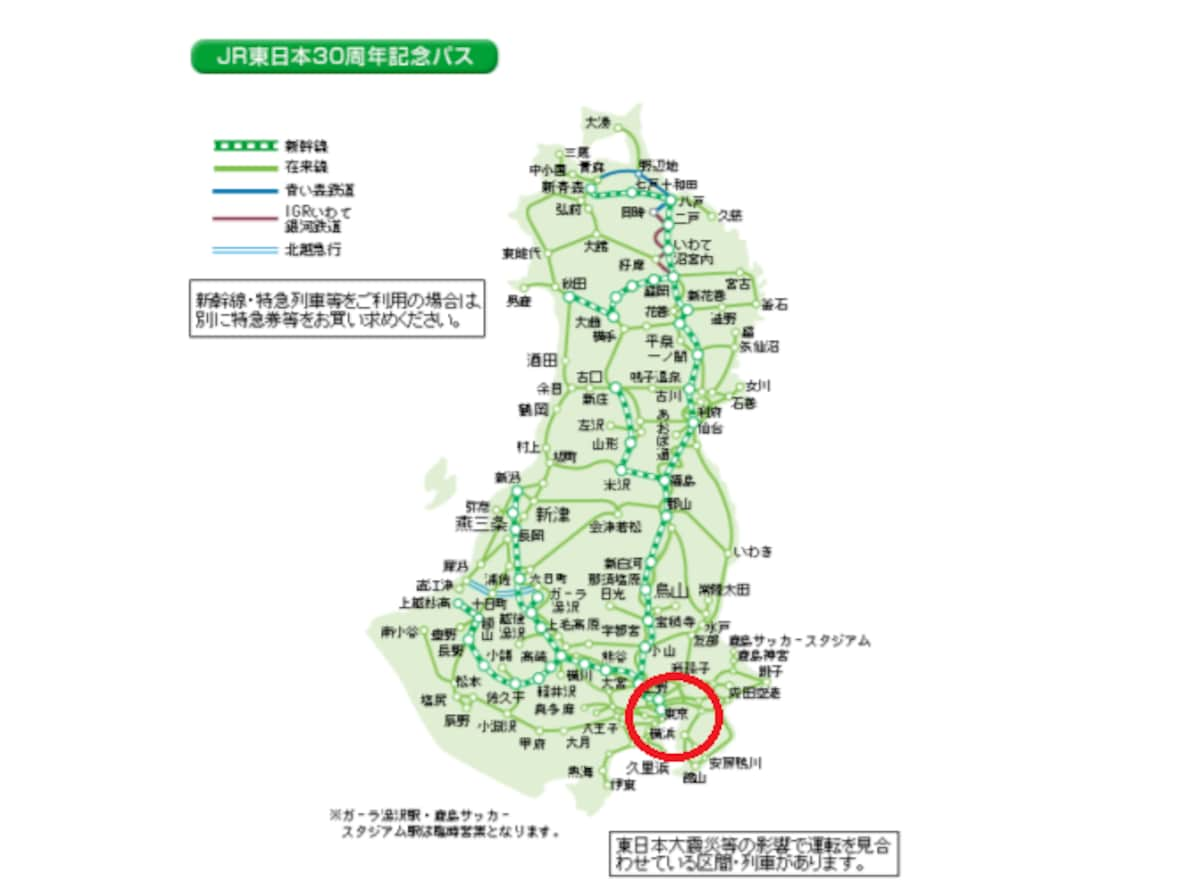 This is a map of the region covered by the pass (Tokyo metropolitan area circled in red). Released to commemorate JR East's 30th anniversary, the pass allows for unlimited use of regular and rapid trains on the JR East network, allowing passengers to travel as far west as Yamanashi and Niigata Prefectures, east to the Pacific coast of Chiba, and all the way up to the northern tip of Tohoku.

The JR East 30th Anniversary Pass, as it's officially called, is offered to both Japanese residents and foreign visitors for an affordable ¥13,000 (US$115) for adults. By comparison, JR East's two pre-existing passes, which cover only the western or eastern half of the network, are priced at ¥18,000 and ¥20,000, while the all-Japan pass is ¥29,110. The upside is even bigger if you're traveling with kids 11 and under, for whom the new pass costs just ¥3,000, compared to ¥14,550 for the all-Japan version.

In addition to JR trains, the new pass also gives passengers access to carriages on the Aoimori, Iwate Galaxy and Hokutetsu rail networks. Upgrades to Shinkansen or limited express trains can be purchased for additional fees.

The JR East 30th Anniversary Pass goes on sale June 21, 2017 and can be activated for use between July 21 and July 31. Purchases can be made at JR East stations with a Midori no Madoguchi travel office, or through the JR East Travel Service Center.