5 Romance Anime Movies for Lovers
5. Tamako Love Story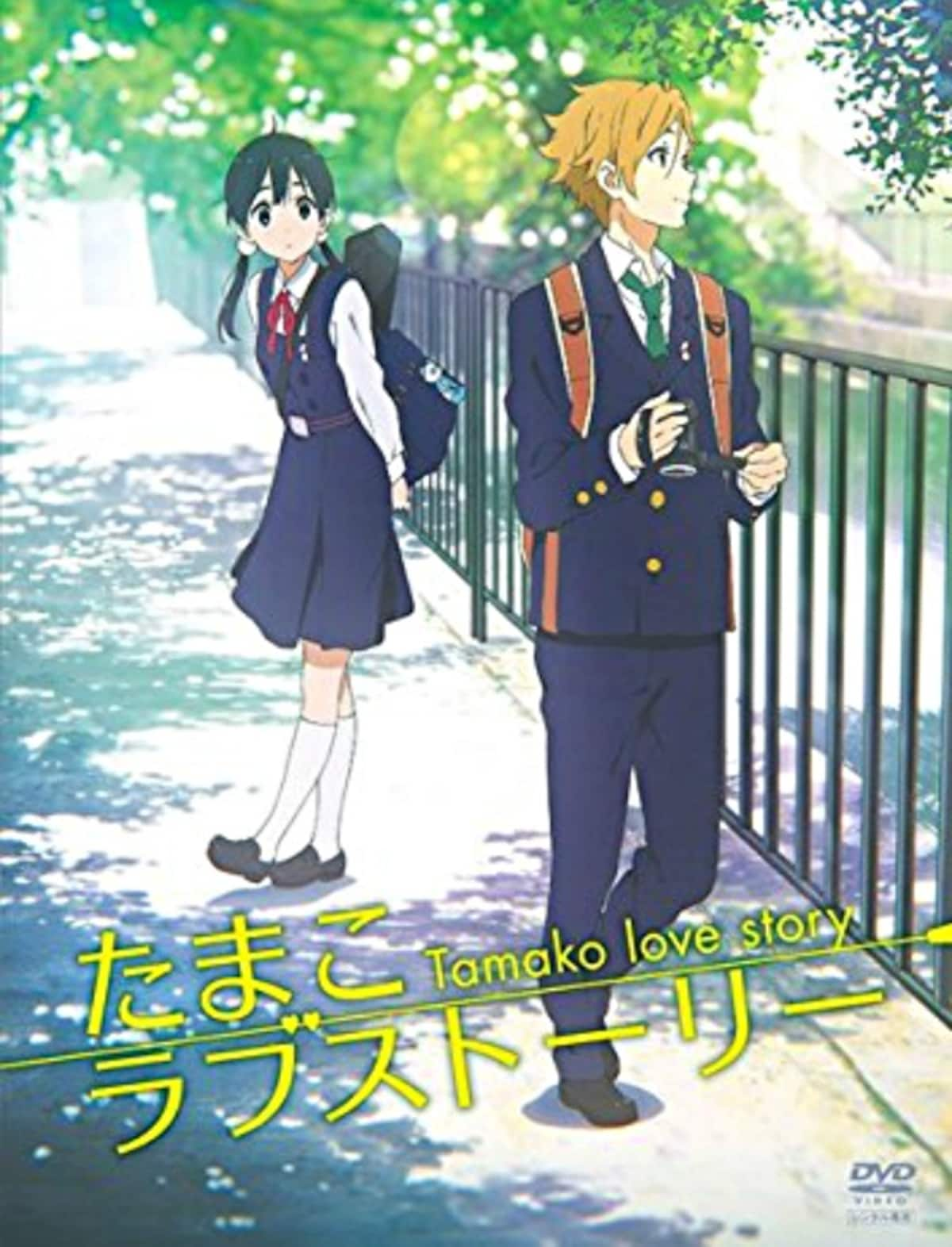 Tamako Love Story tells us about a cheerful and clueless girl named Tamako Kitashirakawa. She's so peculiar, immersed in her own world of dreams, and it's funny that her only ambition is pulling off an impressive performance at the Usagiyama Marching Festival. However, most of her friends and classmates are more worried about their future plans and getting into fancy universities. Among such, we find Mochizou Oji who intends to study at a big university in Tokyo. His problem is that he has a big crush on Tamako and he needs to confess his feelings before he leaves town.

If you've watched Tamako Market already you'll know just how sweet and heartwarming this story can get. Let us tell you: the movie is even better. The plot is quite simple but very powerful. Emotions are delicately developed throughout the film and you'll find some underlying insights about life. If you haven't watched the anime, you don't really need to. Tamako Love Story is a solid enough production to stand by its own. The characters' personalities and emotions are so successfully conveyed that you'll be able to feel their love, hope and sorrow as they were your own. Pretty much everything we expect from a good romantic movie and more.
4. Kokoro ga Sakebitagatterunda — The Anthem of the Heart
Kokoro ga Sakebitagatterunda is a brilliant story about overcoming obstacles, getting over the past and expressing your deepest feelings. It starts with Jun Naruse, a little girl who is fascinated by a wonderful castle up the hill (which is in fact just a hotel that looks like a fancy castle) and one day she sees her father coming out of that castle with a woman. Jun gets excited, thinking that her father is a prince, so she goes home to tell her mother what she saw. Obviously, her mother doesn't take it well and their whole family tears apart. Jun takes the blame for this and a magical egg prince appears (yes, an egg) to seal her ability to speak so that she won't cause any more harm.

As you see, Kokoro ga Sakebitagatterunda is from the very beginning quite tragic and dramatic. Don't despair though, when a story begins this sad, things can only get better. Jun and a few more students are chosen against their will to organize and participate in the school musical, an experience that will change their lives forever. These kids will get to know love and friendship as they are forced to work together and express their feelings through singing. Kokoro ga Sakebitagatterunda is certainly a wonderful, touching love story.

We've only just introduced the tip of the iceberg. If you have read any anime news in 2016, you likely already know the top pick. But head over to Honey's Anime below to get the full Top 5 list.