Stuffed with Garlic, Meat & Compassion
Standing in the heart of Tokyo's Kabukicho neighborhood, Shinjuku Kakekomi Gyoza is open 24 hours to service emergency gyoza (Chinese dumpling) cravings around the clock. And trust us when we say they got all your gyoza needs covered with all sorts of dumpling-based creations to scratch that garlicky itch.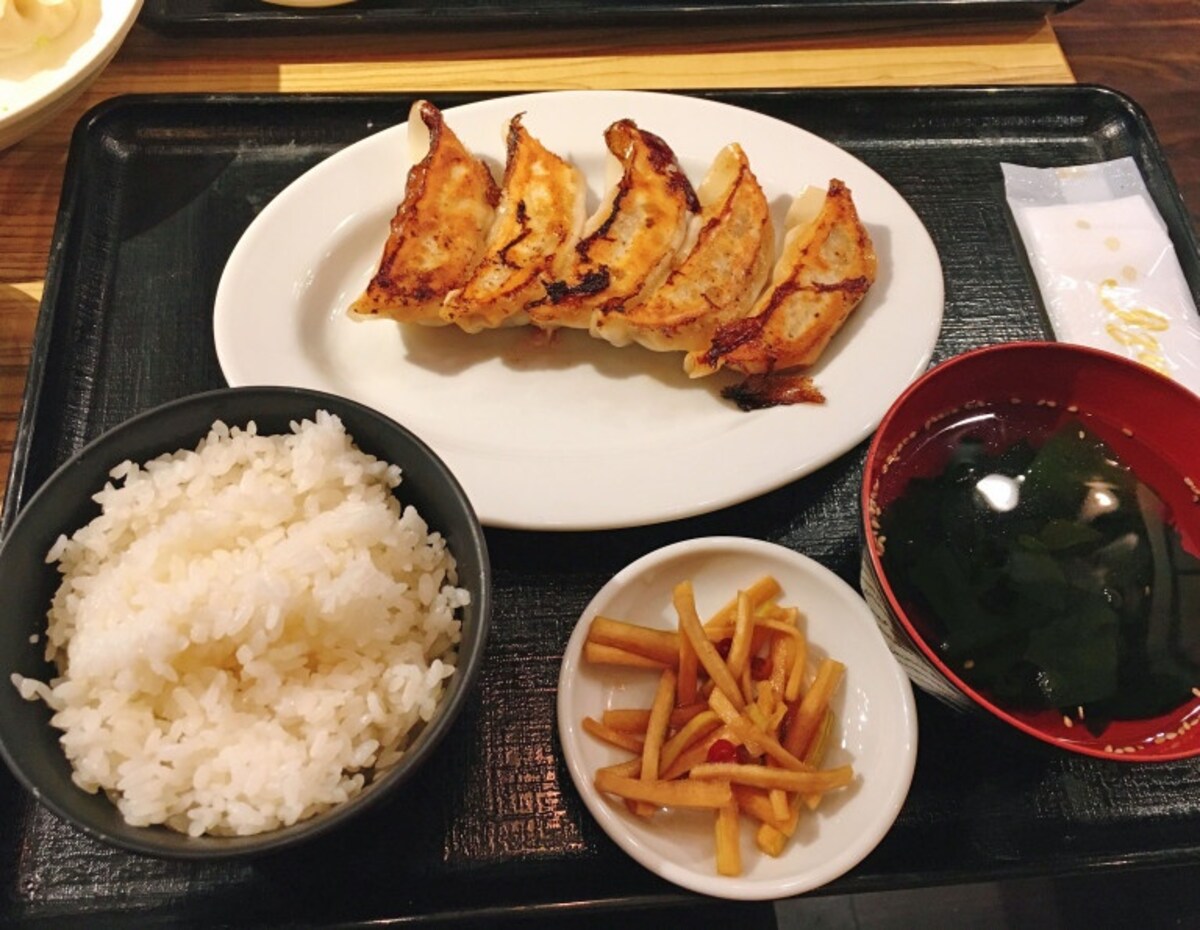 And it's surprisingly cheap! You can get a lunch set of five gyoza, a bowl of soup, fries and rice for only ¥580 (US$4.90).
However, you'll probably want to spend the little extra for the premium gyoza they have on offer. For example, for ¥324 ($2.75) you can get three Gyoza Katsu which are regular gyoza breaded and fried like a pork cutlet. It's a delicious contrast of textures between the crispy coating outside and juicy gyoza inside.
Or you could try the Tomato and Cheese Gyoza, with a bit of Italian flair, and get three steamed dumplings bathing in tomato sauce and Parmesan cheese for ¥626 ($5.30).
But the granddaddy of them all has got to be the Jumbo Fried Gyoza. A single one costs ¥530 ($4.50), but you get your money's worth. This is actually more like eating a hamburger than a gyoza.
Of course, Shinjuku Kakekomi Gyoza's regular fried and steamed dumplings are also of good quality, so whatever you decide to order, you really can't miss.
Beyond the delicious food, there's another reason to support this shop. The restaurant is an active employer of former prisoners by offering them legitimate employment to hopefully reduce the rate of recidivism in the community. You might think there is little connection between gyoza and reformed criminals, but the Re-Challenge Support Association begs to differ:

"We deal with 'Social Inclusion,' which refers to making opportunities for socially challenged or isolated people to participate in society. In doing this we often use the term 'wrap' when entering society, much like the wrapping of ingredients in a gyoza."

Indeed, the world is a lot like a gyoza when you think about it: some people are the meat, some are onions, and yes, some are even garlic. But when we all wrap ourselves up in the rice-paper fabric of society and work together as one we can create a delicious environment.

For more information on Shinjuku Kakekomi Gyoza including the store's location, be sure to read the full story from RocketNews24!