4 Ways to Japanify Your Kids' Lives
1. Wooden Acorn & Mushroom Toys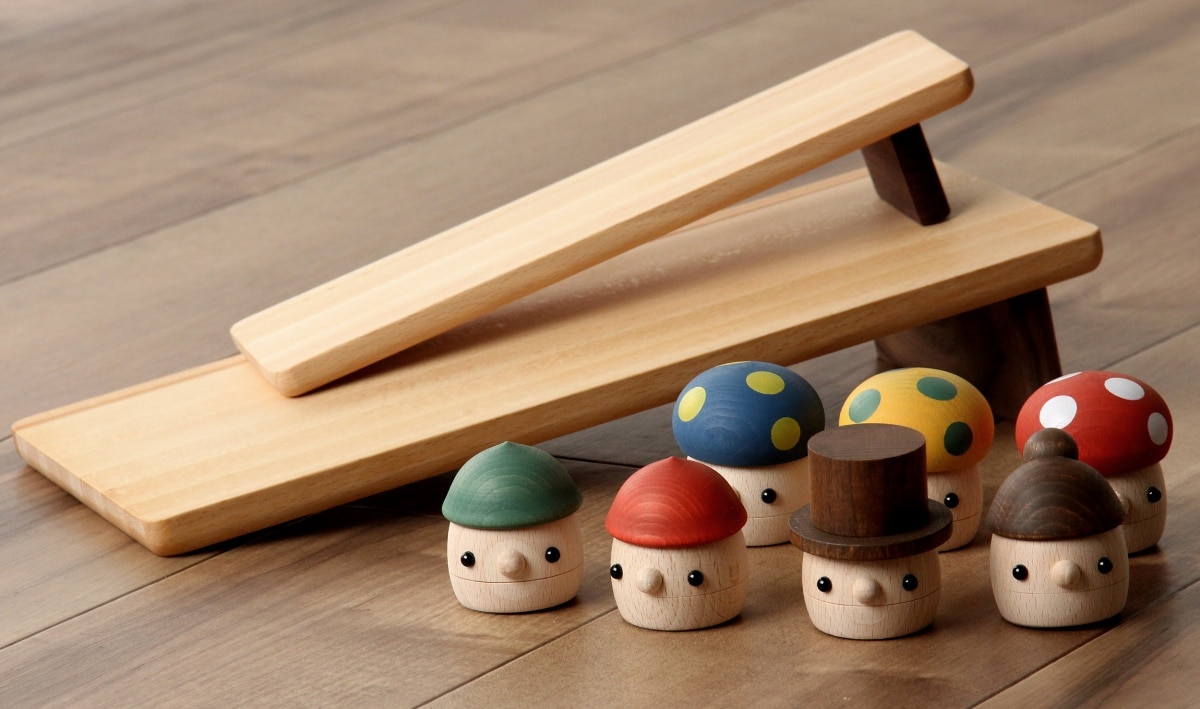 These little guys cutely totter down slopes with a sound that charms kids and adults alike. Made in Saitama Prefecture from meticulously carved beech wood and natural, non-toxic paint, these toy acorns and mushrooms won a Good Toy Award from the Japan Good Toy Association.
2. Rush Nap Mat
This rush nap mat has been carefully crafted from Kyushu-grown rush. It feels cool to the touch with a relaxing, grassy fragrance, allowing for a good night's rest on those hot summer nights when it can be hard to sleep—an important feature in humid Japan! This mat received the Kids Design Award from Japan's Ministry of Economy, Trade and Industry.
3. Kids' Pillow
Need something to go with that nap mat? During sleep, children tend to turn their heads left and right more often than adults do. This pillow from Kitamura Japan is specially designed to maintain your child's proper posture during sleep to assist in healthy growth.
4. Randoseru
The randoresu is the classic Japanese school backpack, used by elementary school children from grades 1 to 6. The term is borrowed from the Dutch ransel, or backpack.

Japan's embrace of the randoseru dates back to 1887, when the nation's first prime minister, Ito Hirobumi, reportedly presented one to Emperor Taisho upon his matriculation in the exclusive Gakushuin elementary school in Tokyo. As children step away from their parents for the first time to go to school on their own, these bags are now symbolic of their comfort and safety.

Randoseru designs have become increasingly elaborate in recent years—the options above from ATSUTA CO., Ltd. include "Cute Girl" (left), Royal Rose and Naito Kishi ("Night Knight").