Arrive at Your Destination in Style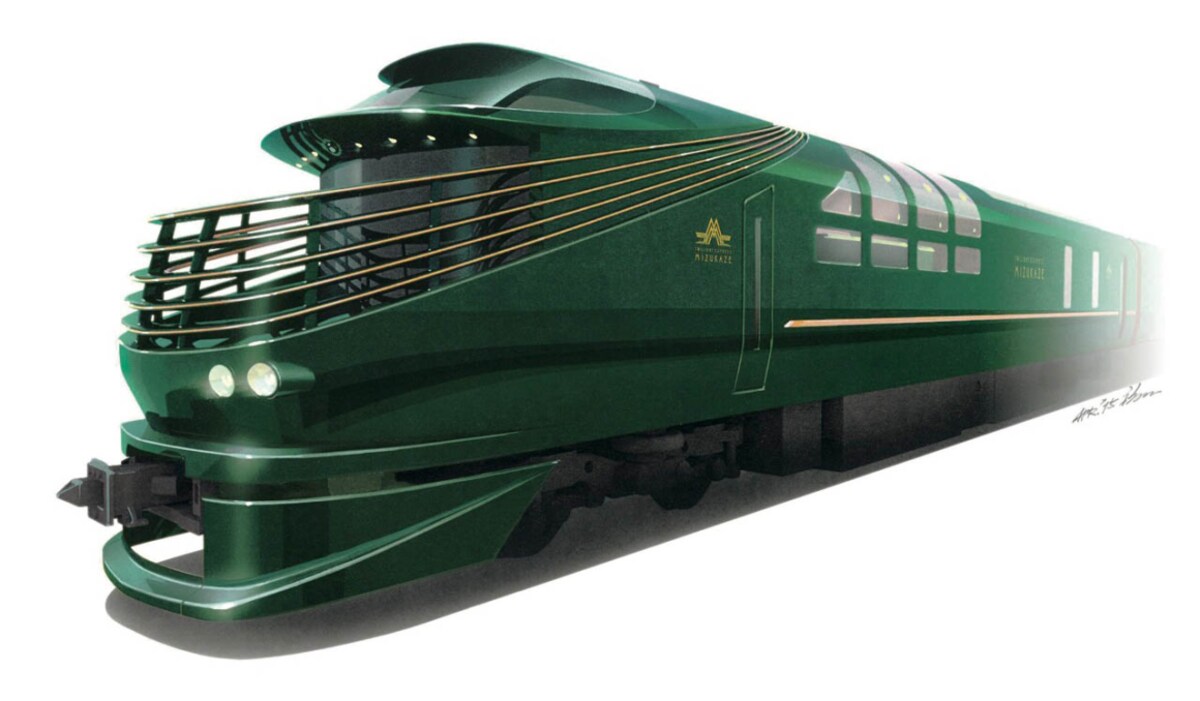 While the Mizukaze won't go into service until the summer travel season of 2017, JR West will start taking reservations in December 2016, and has released a series of updated images to give passengers an idea of the sort of elegant appointments they can expect.
While its exterior may look a little industrial, inside, the Mizukaze is appointed like a fine hotel, which it essentially is, since passengers on the 10-car train will have private quarters equipped with beds, bathrooms and bathing facilities.

The four-sectioned suite is composed of an entryway, living/dining room, bedroom, and bathroom outfitted with a tub and skylight.
Traveling pairs that don't need quite so much space can select a royal twin room...
... while those on a solo journey have the option of a royal single.
Booking such impressive accommodations will no doubt tempt you to never leave your room, but that would be a waste, because then you wouldn't be able to enjoy the Mizukaze's dining car...
... or its bar, located in a yet another segment of the train.
And even if you're not feeling particularly hungry or thirsty, you'll want to stop by the two observation cars, which offer more expansive views than any of the other carriages.
Obviously, the Mizukaze is deigned to appeal to travelers who feel the journey is at least as important as the destination. Still, it has to go somewhere, and so it connects Kyoto and Osaka (passengers can board the train at either station) with Shimonoseki, the port town in Yamaguchi Prefecture. Shimonoseki is in blue, Osaka is red, and Kyoto is yellow.

You might notice that the above map shows two train lines linking Kyoto/Osaka with Shimonoseki, and the Mizukaze will actually run on both of them, with certain packages taking passengers to Shimonoseki along the southern Sanyo Line, and then back to central Japan along the northern Sanin Line.

Fares have yet to be officially announced, but JR West has said it will begin taking reservations for the Mizukaze on its official website on December 5, 2016 and that the train will go into service on June 17, 2017.