Nissin's Halloween Makeover
4. Cup Noodle: Pumpkin Potage Flavor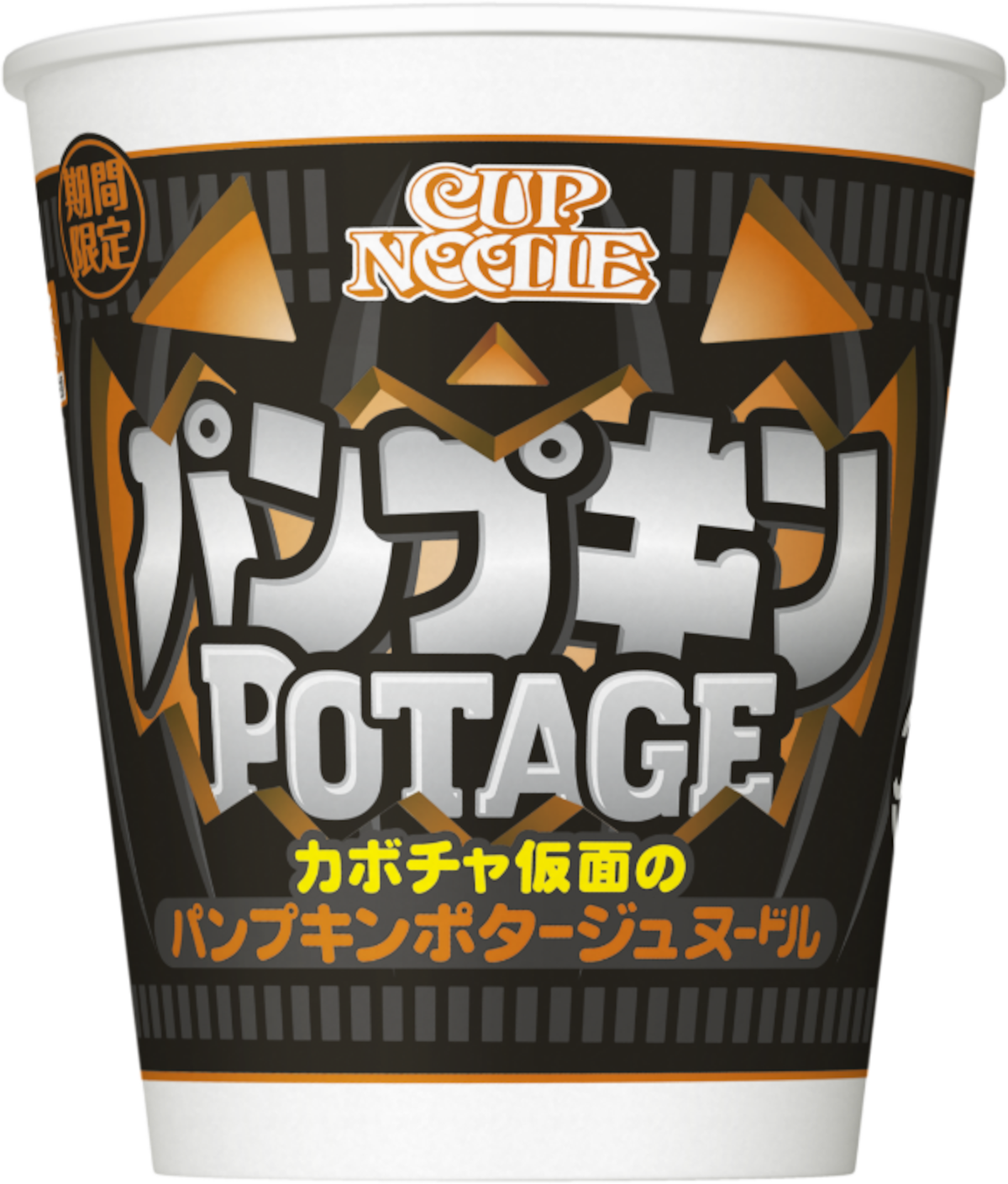 The instant noodles we're all familiar with have been combined with a soup containing the sweetness of pumpkin and the rich flavor of cheese. The ingredients used include pumpkin, cheddar cheese, carrots and cabbage.
3. Cup Noodle Risotto: Pumpkin Potage Flavor
If you're not in the mood for noodles, this item contains rice instead of noodles in the same pumpkin-and-cheese soup.

The other two items don't exactly use Halloween-related ingredients, but they've been created with a black color theme to get you into the Halloween spirit.
2. Donbei Black Curry Udon
This Donbei Black Curry Udon features the usual thick Donbei udon noodles known for their chewy texture, along with a rich, dark, pork-based, curry-flavored soup containing dried minced meat, potatoes, carrots and negi leeks.
Nissin Yakisoba U.F.O.: Squid Ink Flavor
This is a variation of the popular U.F.O. Yakisoba fried noodles in a black squid ink (ikasumi) flavor with some anchovy flavoring and red pepper added to give the taste a little spice and depth.

Whichever one might appeal to you the most, one thing that's certain is that you'll be able to (kind of) get into the Halloween spirit in minutes with these instant foods. Plus, all the noodle items are priced at ¥180, while the risotto is ¥220, so it's easy on your wallet as well. To everyone trying the Nissin Halloween line-up this autumn, have a happy and haunted instant dining experience!