Bite into a Purple Ooze Hamburger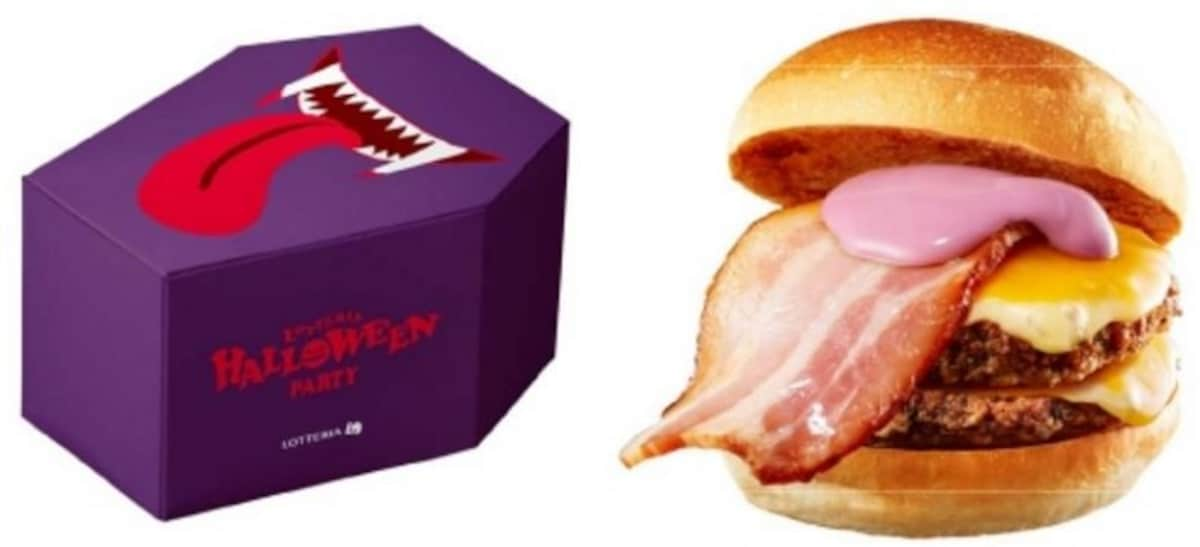 The burger, which will be sold from October 6 to October 31, 2016 as a combo set with fries for ¥800 (US$8), uses the cheese sauce from Lotteria's popular Rich Six Variety Excellent Cheeseburger, to which they've added powdered Japan-grown purple potato to give it the striking color, along with a large piece of smoked bacon for a "monster-like" look. The burger and fries will come in a specially designed Halloween-themed box shaped like a coffin.

The fast food chain's concept for this Trick-or-Treat season is for their stores to be a place where customers can enjoy the Halloween experience, instead of simply buying Halloween-themed foods.

And for exactly that purpose, they also have other Halloween items on their menu as shown below, all of which are available at Lotteria stores until October 31.
The Halloween Shrimp Burger (¥390) is made with diced Japanese shrimp and pumpkin added to the sauce.
They also have fries and chicken tenders (both ¥600) in buckets decorated with cute Halloween designs. And the bags the spicy garlic-flavored fries (¥310) come in have also gotten a Halloween makeover.
The shakes (¥240) also come with photo prop-like Halloween decorations. And if you're looking for dessert, you can also get Italian gelato (¥350) with a topping of your choice in a Halloween cup.

According to the press release, Lotteria will apparently be releasing another Halloween item (or items, we don't know yet) before all the spooky fun is over, so we'll be waiting to see what they have in store for us!