Gorge on All-You-Can-Eat Meat for ¥1,000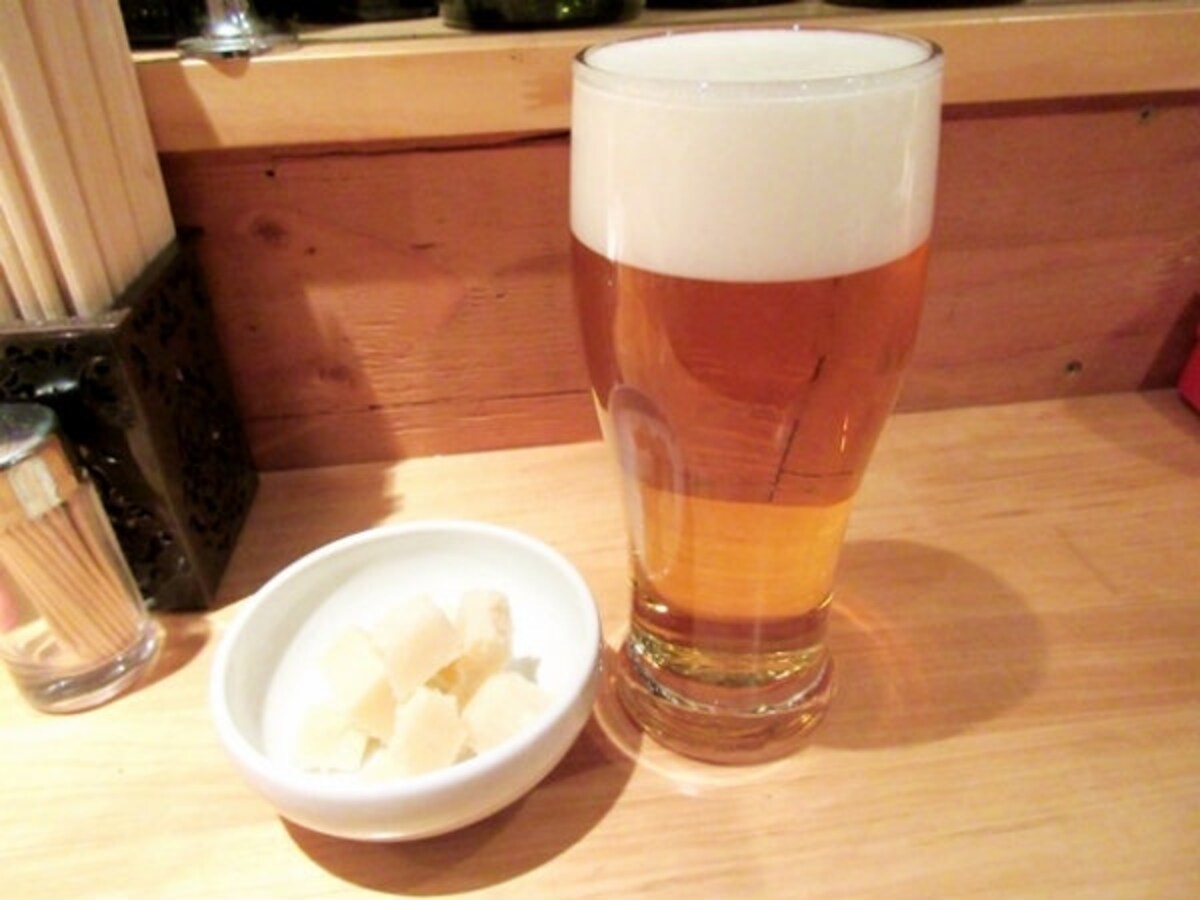 Now, there are two tiny bits of fine print attached to this offer. Like many restaurants in Japan, Chotzume Bar serves a small appetizer, called an otoshi, to every customer, which costs ¥216 (US$2.07). Diners taking advantage of the all-you-can-eat deal are also required to order one drink, but once you've cleared those two hurdles, ¥980 (US$9.43) gets you as many refills of ham and roast beef as you'd like between 9 p.m. and 10:30 p.m., your last chance to ask for another plate.
After sitting down, we promptly asked for a beer and both kinds of meat. Looking into the kitchen from our seat at the counter, we could see the staff carefully slicing each customer's ham to order, and while it took a while for our first plate to arrive, it did not disappoint us at all in the quantity department.
Similarly delicious was the roast beef, which had none of the rough dryness associated with low-quality meat. And while we'd had to wait a bit for our first plate, refills came quickly as we asked for them.
Figuring we should have some sort of vegetables, we ordered a potato salad, for an additional ¥500 ($4.80). But it turned out that this, too, was really just another way for Chotzume Bar to supply customers with meat, as our scoop of potato salad came covered with strips of bacon.

Chotzume Bar's Kanda branch will be running its unlimited ham and roast beef special until November 15, 2016, so we're hoping we can also find a place with an all-you-can-eat meat breakfast before then, so that we can gorge ourselves all day long.

If you're thinking about heading down to Chotzume Bar for a hearty meal, then click on the full story from RocketNews24 for the restaurant's Kanda location.