A Traditional Twist on Nintendo Characters
One artist has made some very familiar Nintendo characters feel new... in an old way. David Bull is a woodblock artist who, with his friend and coworker Jed Henry, has created gorgeous Edo Period (1603-1868) woodblock prints, including a series called "Ukiyo-e Heroes" that includes popular Nintendo characters.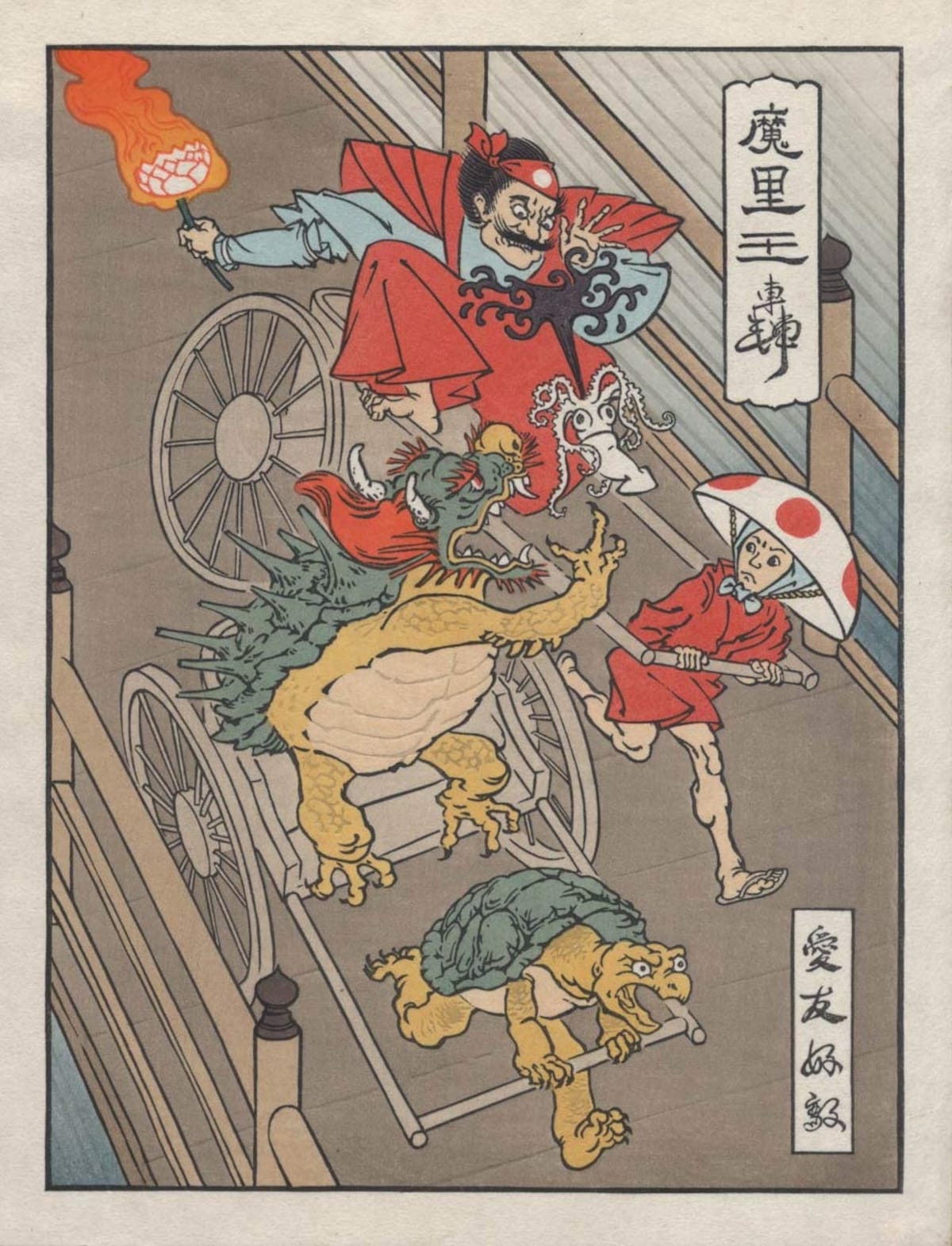 Here's one of his prints, lovingly dubbed Rickshaw Kart.
And this is not a Photoshopped or otherwise digitally-created image. This is a 100 percent authentically created woodblock print made using almost the same process as hundreds of years ago in Japan. For the "Ukiyo-e Heroes" series, Jed Henry designed them and David carved and printed them just as an Edo Period printer would have.

David has uploaded videos to his YouTube page showing the painstaking process that each print goes through. You can watch the incredible journey of one of their works from start to finish in the clip above.

David has been creating woodblock prints for over 30 years, and his reason for doing so is simple: because he likes it. According to his website, he enjoys using "beautiful materials... the wonderful tools... my hard-earned skills... to create beautiful objects. Nothing more."

And create beautiful objects he has. Here's a few more pictures from his "Ukiyo-e Heroes" series:
Fox Moon, where the members of Star Fox ride clouds instead of Arwings.
Samurai Link takes a break to just play some ocarina tunes in The Hero Rests.
Soul Eater, depicts Kirby having just beaten Dedede, right before being sucked away to battle the eyeball final boss.
Infestation has Samus using a pretty sweet-looking dragon blaster to scorch some Edo Metroids.
If you want to see more, then check out David Bull's official YouTube page or give him a follow on Facebook. You can order prints via his online shop, and if you find yourself in the Tokyo area, you can visit his store in Asakusa.

Plus you can even schedule a Printing Party, where you can make your own prints and see the master in action.