Moon Prism Power Makeup Is Here!
As with most of the Sailor Moon merch Premium Bandai comes up with, this new item is pretty awesome, especially if you've ever been the type to twirl around in front of your mirror as you apply that last layer of lipstick, imagining the transformation that must be taking place while shouting "Moooooooooon Priiiiiiiiiism Poweeeeeeeeeer!"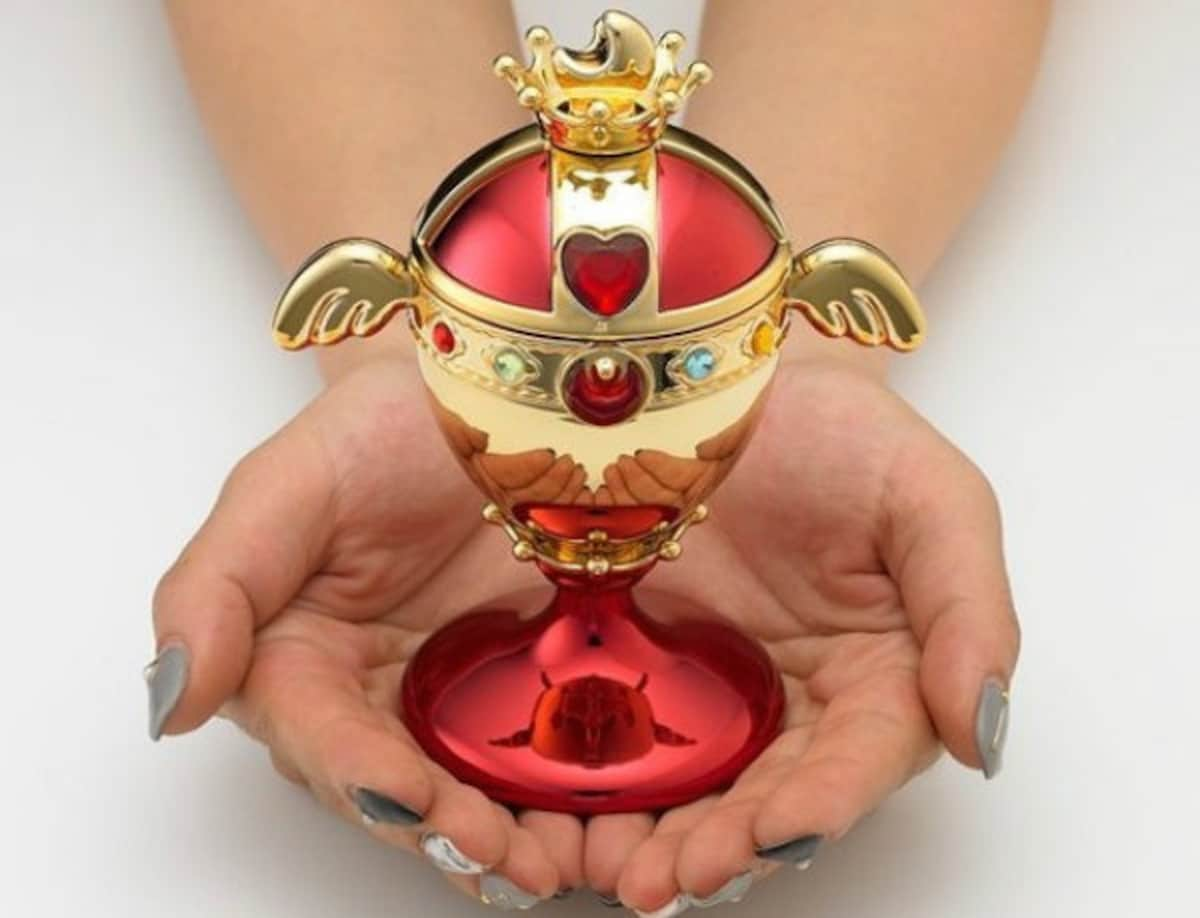 Behold, the Rainbow Moon Chalice blush. Currently available for pre-order through Premium Bandai, the container for the blush is based on the design of the Rainbow Moon Chalice in Sailor Moon S. The color palette is primarily red and gold and there are seven stones circling the middle, representing six of the Sailor Scouts in addition to Sailor Moon herself.
Inside, the blush itself appears to be a standard kind of pink that would look fine on just about anyone. Another feature of the chalice is that it can be used as a trinket box after the blush is gone simply by removing the plate that the block of blush sits upon.
Recognizing that the blush isn't just going to apply itself, Premium Bandai is also taking pre-orders for blush brushes that look like the Moon Stick and the Spiral Heart Moon Rod.

The chalice and the brushes are a bit costly: the Rainbow Moon Chalice is ¥4,968 (US$48) and the brushes are ¥3,456 (US$33.50) each. However, with shipping anticipated in December 2016, there's still over two months for Santa to scrape together a little dough and make a Sailor Scout's dreams come true!