Feel the Flower Power at Meigetsu-in Temple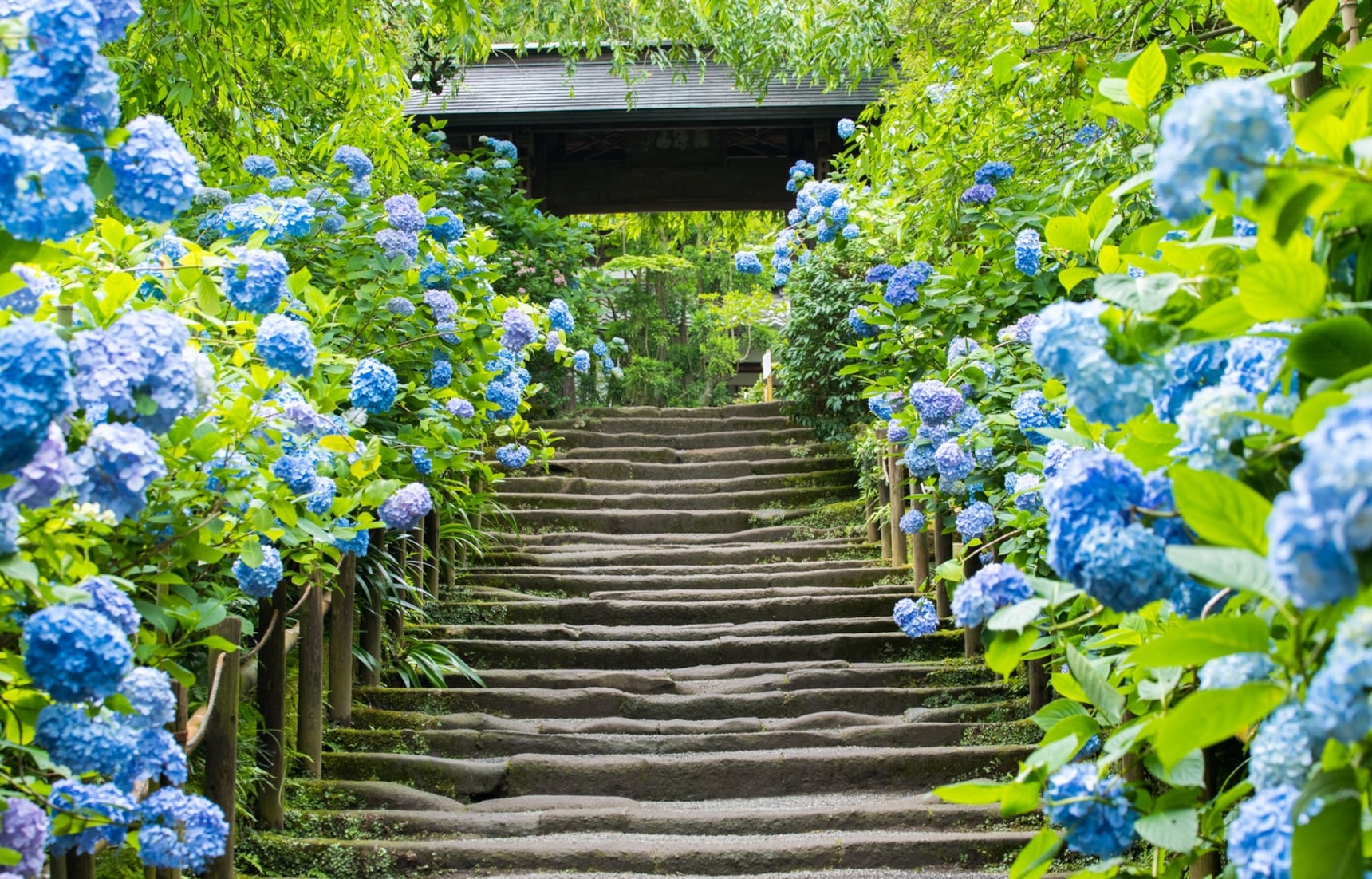 Meigetsu-in Blue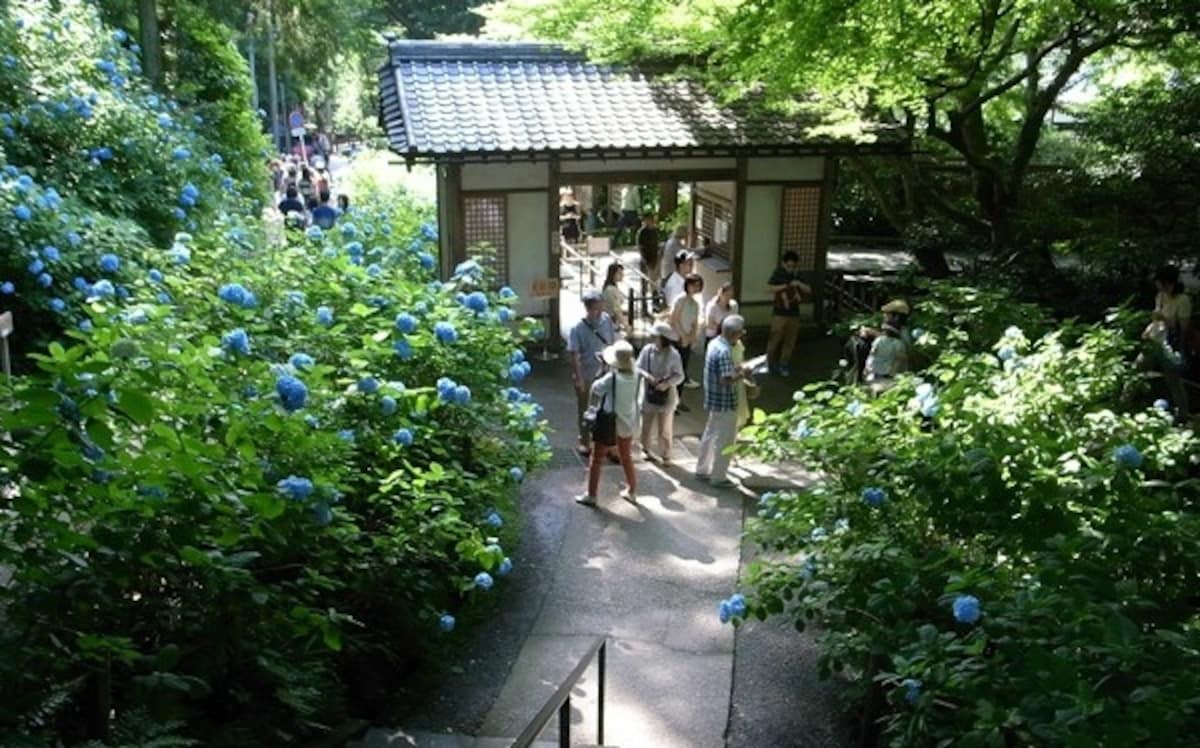 The hydrangea of Meigetsu-in are basically restricted to the ancient Japanese variety known as hime ajisai (princess hydrangea), and their blue blossoms at the beginning of June give a refined and mysterious atmosphere along the path from the main gate to the chuumon central gate. The light blue blossoms change into a deeper blue as the flowers enlarge. This beautiful appearance is called Meigetsu-in Blue and is greatly admired. The time that the hydrangea start blooming in conjunction with the blossoming of the irises in the rear garden behind the main hall, which is only open to the public at that time, is not to be missed.
The main hall has two gardens with a dry landscape garden in front and a rear garden. The dry landscape garden, unusual in Kamakura, is rich in seasonal colors which include cherry blossoms and azalea. The rear garden is only open in June for the irises and from late November to early December for the autumn leaves. There is a round window in the back of one room, the Satori-no-Mado, that has become synonymous with Meigetsu-in, and symbolically expresses truth and understanding through the circular shape of the cosmos. The normally inaccessible rear garden can only be seen from here.

Kamakura's largest yagura (tower) tomb is located in Meigetsu-in. With an entry width of 7 meters (23 ft), a length of 6 meters (20 ft) and a height of 3 meters (10 ft), it's the final resting place of Shigefusa Uesugi, the man who built Meigetsu-in. On the wall face is a carving of Buddha and the 16 Arhats (Buddhist saints). The Tsurube-no-I (Tsurube Well) is one of the "Ten Wells of Kamakura" (ten wells that have water of especially high quality) and its interior resembles the bulge of a water jar. It's a precious well that is being used even now.