Get to Know the Hotspots of Kamakura Beach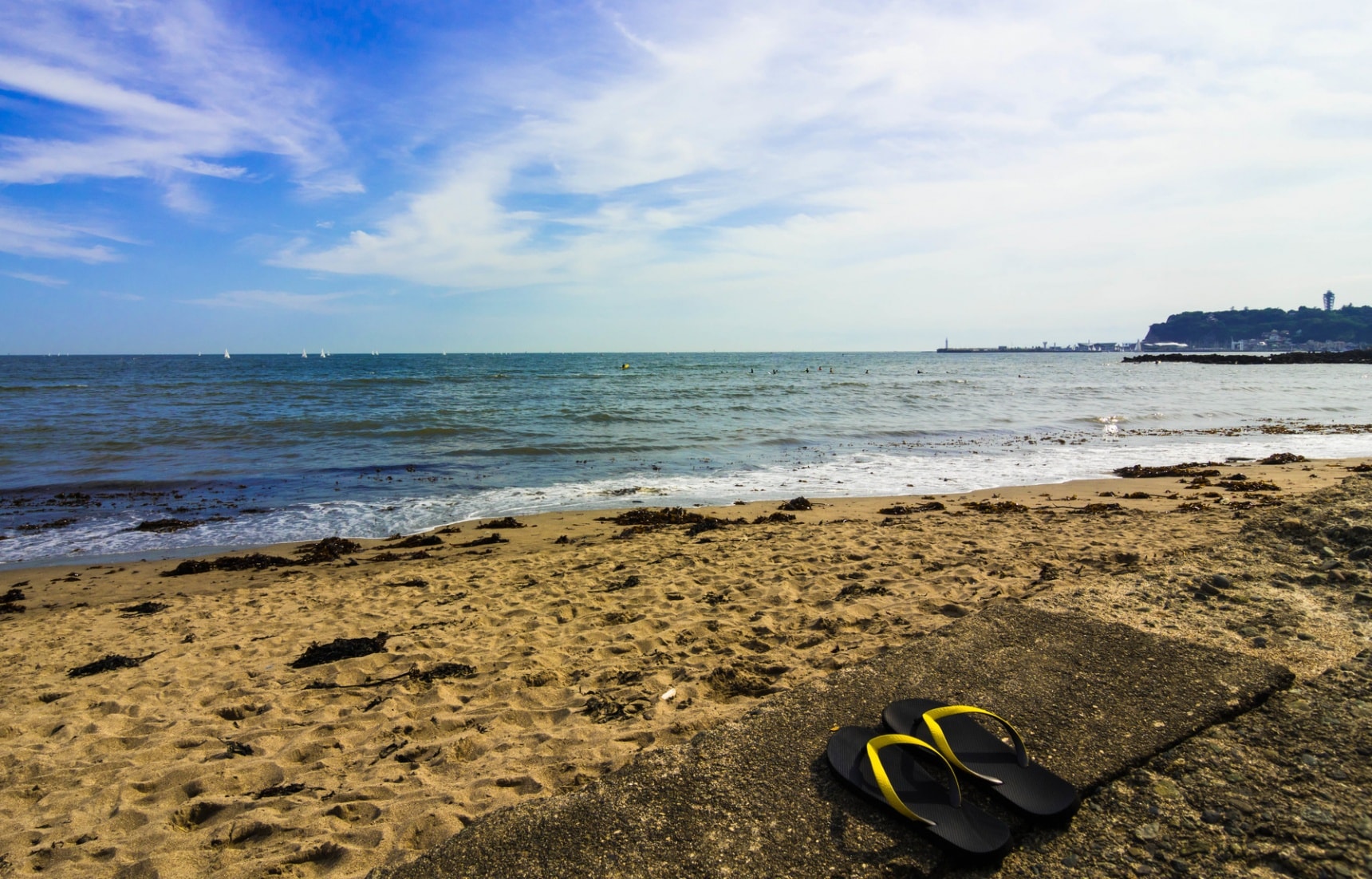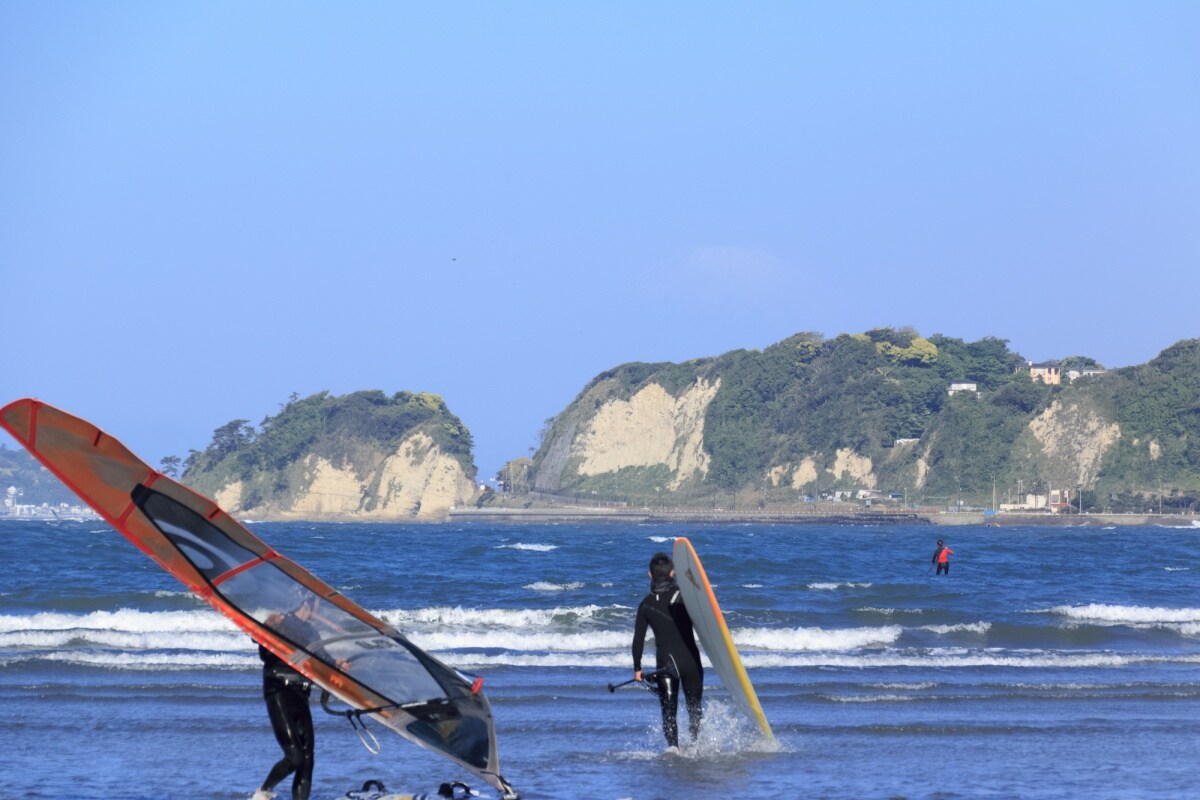 A swimming area in the summer, a dating spot in the winter, Kamakura has something for everyone! With the start of the swimming season in early July, a Shinto ritual is held at the beach to pray for marine safety. There are three swimming areas in Kamakura. In recent years, one such spot, Yuigahama Beach, has become popular for its famous restaurants and beach houses that have been designed in collaboration with fashion brands. It has become a swimming area that even adults can enjoy.
At Zaimokusa Beach, Japan's oldest man-made island that was built in the Kamakura Era (1185-1333), Wagae Island, still exists alongside. Up until the Edo Period (1603-1868), it had been used as a port. Designated as a National Historic Site, what little remains on the island can be seen during a low tide.
At Koshigoe Shore, there is a barbeque and beer garden that has an all-you-can-drink option for 150 minutes only during the summer. In the daytime, it's a beach house; at night, it's a bar where you can enjoy the whole day.

Kamakura, accessible by train from Tokyo Station in 50 minutes, has been hailed by the media as a top date spot. You can take a stroll around the Kamakura area and then view the sunset by the beach so that in one whole day you could view the sea, mountains and the city.
And make sure you visit Inamuragasaki, where you can see Mount Fuji on a clear day. You can enjoy swimming and marine sports at Inamuragasaki. The cape that juts out from the coast is a park that has been chosen as a place of beauty in lists such as "The Top 100 Historical Parks in Japan," "The Top 100 Views of Mount Fuji in the Kanto Region," and "The Top 50 Picturesque Sceneries in Kanagawa Prefecture."

Mount Fuji can be seen during good weather and it's the perfect photo op. Also known as a beautiful place for sunsets, Inamuragasaki is popular with many people as the sun goes down. The sole natural hot spring in Kamakura, Inamuragasaki Onsen, is limited to adults over 18. In 2004, the hot spring was discovered by chance, and as a relatively new onsen facility—it's not that well known.