Hokokuji: The Bamboo Temple of Kamakura
The History of Hokokuji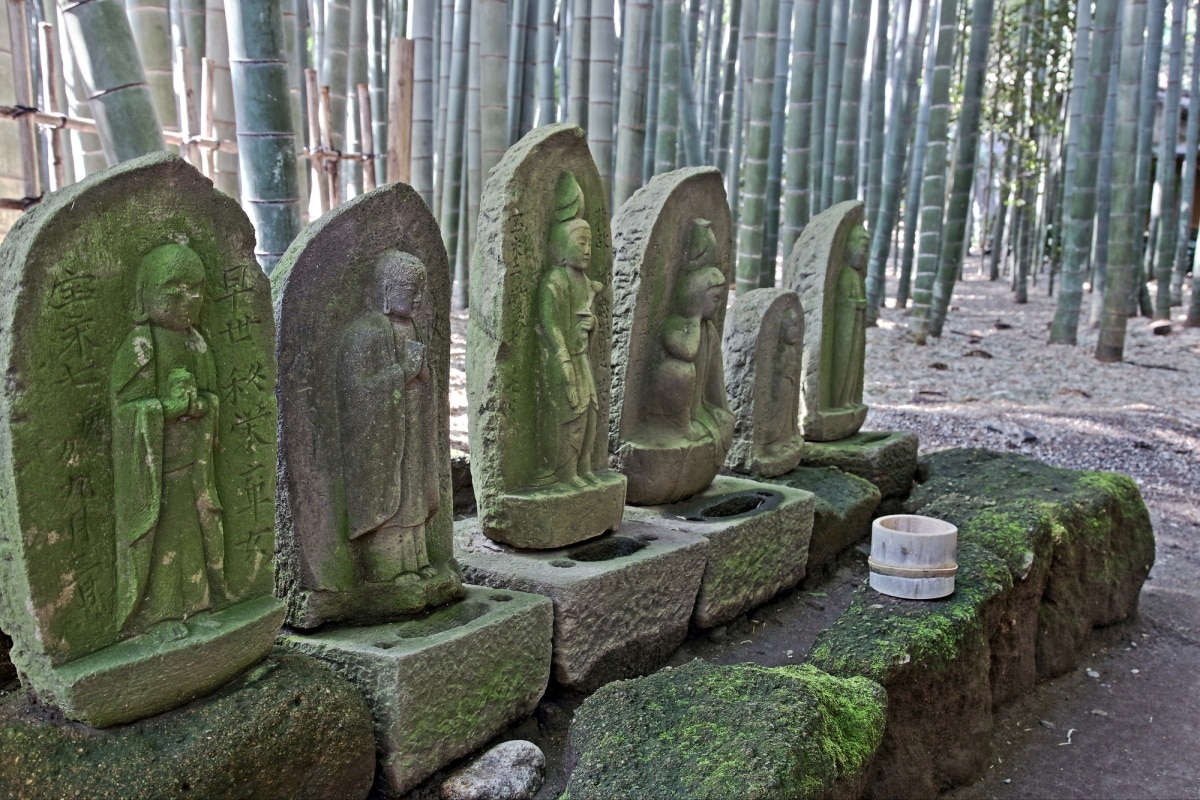 Hokokuji was the family temple of both the Ashikaga and Uesugi clans. It was established in 1334—a time of great turbulence and unrest in Japan— by the priest Tengan Eko. The temple was founded in order to commemorate Ashikaga Ietoki, grandfather of Ashikaga Takauji, who became the first shogun of the Ashikaga Shogunate. At the time, the Kamakura Shogunate had just been defeated, and the first Ashikaga shogun established his rule in Kyoto. The ashes of the Ashikaga family, including Ietoki, who died by seppuku (ritual suicide), are reportedly buried in the large cave at the temple's west side.

The 1923 Great Kanto Earthquake unfortunately destroyed most of the original temple structures; however, most of them have been rebuilt over time.
The Bamboo Grove
The bamboo grove is Hokokuji's most famous attraction and can be found behind the main hall. The beautiful bamboo grove was originally a Buddhist training area, but today the grounds are densely covered with over 2,000 moso bamboo stalks. Narrow pathways peacefully lead through the bamboo to a small tea house, which is popular with tourists who relax and find their inner calm by enjoying a cup of matcha tea while viewing the bamboo grove.

The best time to visit is either early in the morning, to avoid the crowds, or on a sunny day to see the rays of sunlight magically beaming through the bamboo.
The 'Shaka Nyorai' Buddha
The principal image and main object of worship at Hokokuji is a statue of the Gautama Buddha, called Shaka Nyorai in Japanese. It's enshrined in the temple's main hall, and was crafted by a famous Buddhist sculptor in 1347. The temple has many treasures which are designated as Important Cultural Properties. They are housed in the Kamakura Museum of National Treasures at Tsurugaoka Hachimangu Shrine, which is located 2 kilometers (about 1 mile) to the west of Hokokuji.
Hokokuji's Bell Tower
Located to the left of the main hall is a unique-looking bell tower with a simple thatched straw roof. The quaint bell tower harks back to the the original thatched roof of the main hall; it was destroyed by the Great Kanto Earthquake in 1923.