Enoshima: The Perfect Beach Escape from Tokyo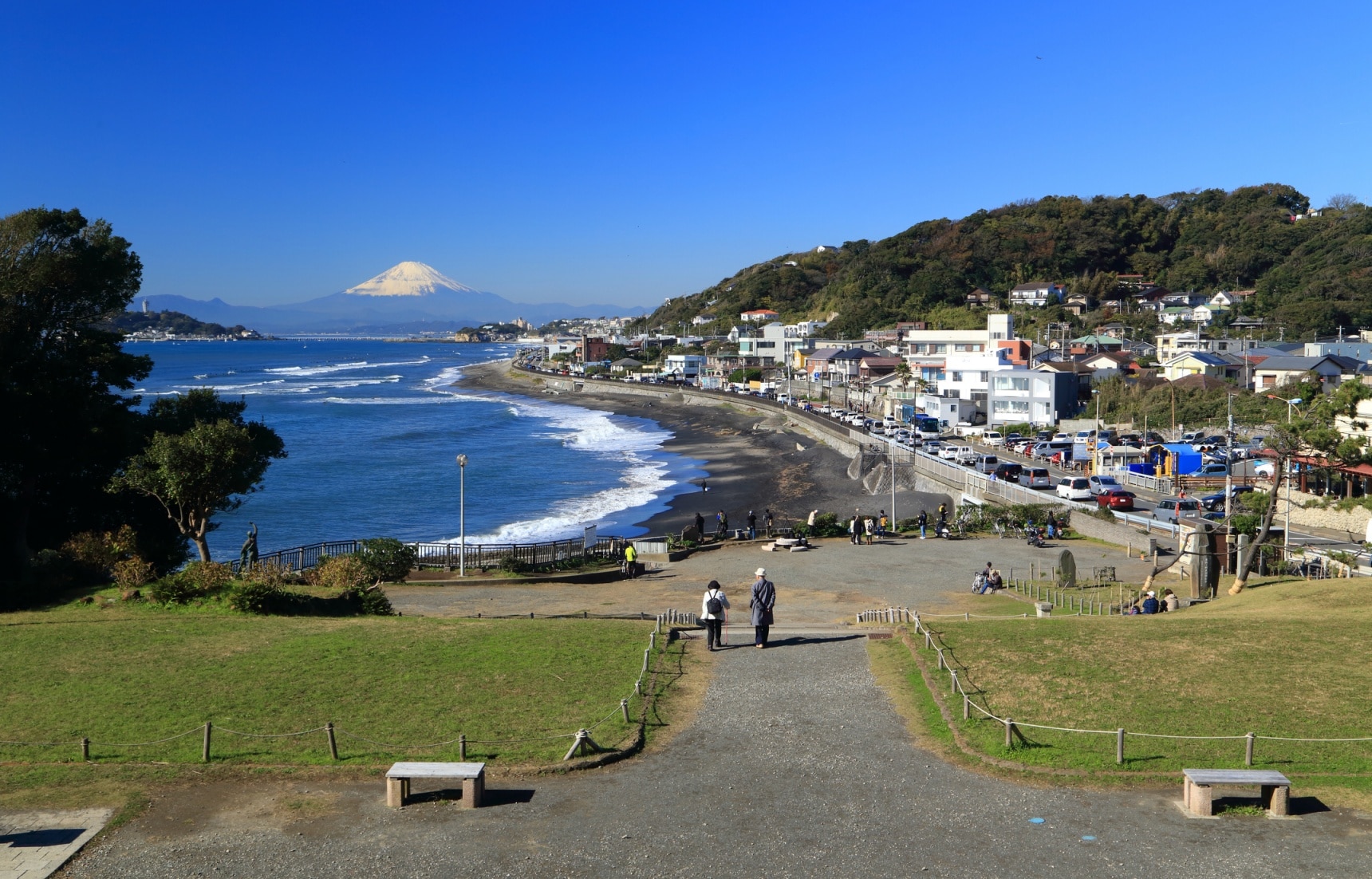 History of Enoshima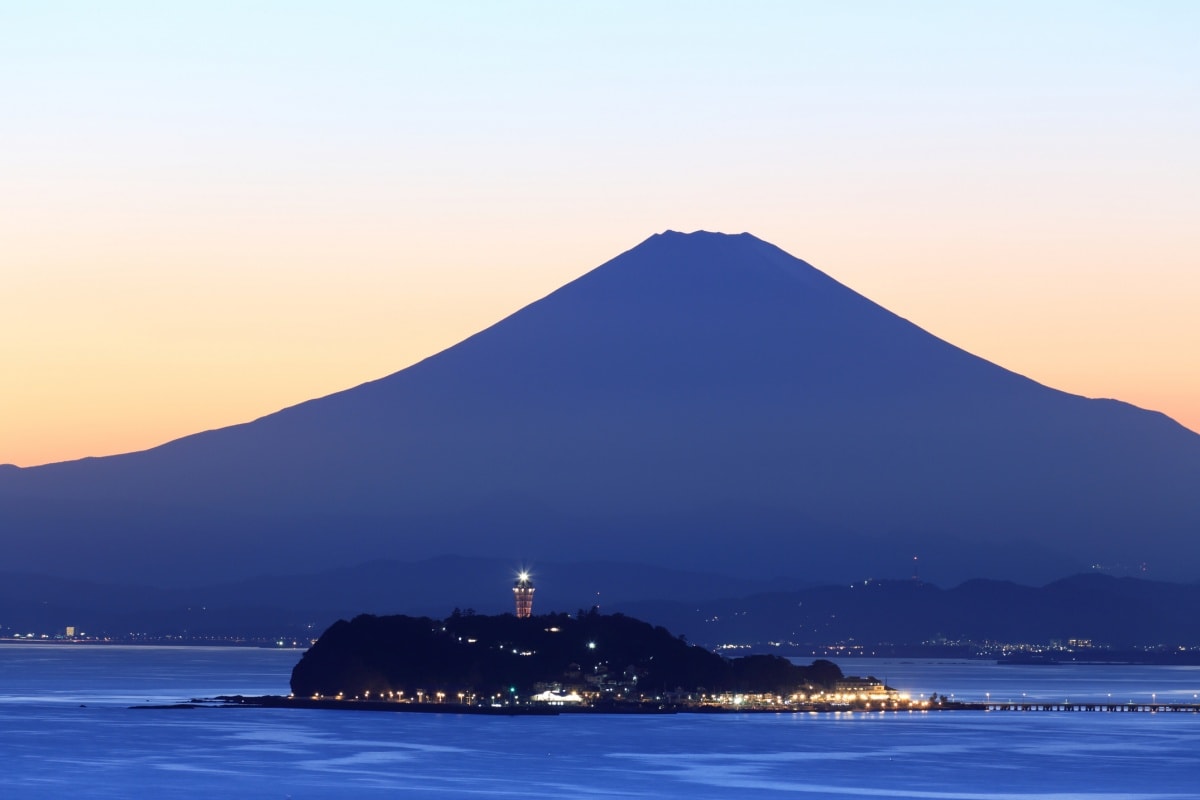 With magnificent views of the sacred Mount Fuji, as well as stunning oceans views and sunsets, Enoshima has been a popular scenic spot since ancient times. The entire island is dedicated to the goddess Benzaiten, who is believed to have created it in the sixth century.

In 1880, a considerable part of Enoshima was purchased by Samuel Cocking, a British merchant, who developed the area and created a sizeable botanical garden. Today, Enoshima is a resort area, connected by bridge to the mainland, with a wide range of attractions that make it a perfect getaway from Tokyo.
Beaches
Enoshima is the closest seaside resort to Tokyo, with many flocking to the area during the summer months of July and August. The sandy Pacific Ocean beaches here are excellent and are frequently patrolled by lifeguards. It's a popular place to relax in the summer: the beaches are lined with restaurants and shaded beach houses play popular music.
Enospa Hot Springs
Enospa is the nickname for Enoshima Island Spa, a large onsen (hot spring) resort and day spa built along the rocky shore of Enoshima. The resort offers a variety of hot springs which include both indoor and outdoor baths. Some of the baths offer picturesque views of the ocean and—on days with clear visibility— even Mount Fuji.
Enoshima Shrine
Enoshima Shrine is a collection of three separate shrines that are located around the island: Hetsuno-miya, Nakatsuno-miya and Okutsuno-miya. The main shrine complex, Hetsuno-miya, is famous for its rather unusual naked statue of Benzaiten, the goddess of good fortune, wealth, music and knowledge. According to legend, Benzaiten created Enoshima by causing it to rise from the bottom of the sea. She is also believed to have subdued a five-headed dragon that had been terrorizing the area.
Samuel Cocking Garden
The Samuel Cocking Garden is a pleasant 19th century English-style garden with a 60 meters (196 ft) tall observation tower that also serves as a lighthouse. The lighthouse, named the Enoshima Sea Candle, is built on the site of the former residence of Samuel Cocking, who purchased a considerable part of Enoshima Island in the late 19th century. The tower is a popular place to view the ocean as well as Mount Fuji, and is gorgeously decorated in the winter for Christmas illuminations.
Iwaya Caves
The Iwaya Caves, located in the rocky cliffs along Enoshima's southern coast, were created by approximately 6,000 years of sea erosion and feature tidal pools and Buddhist statues.

The two natural caves are easily walkable. The first one contains several Buddhist statues, and the second one is believed to be the home of the legendary dragon that menaced the local prehistoric village before being subdued by Benzaiten. The now-tamed dragon has become the guardian of local fisherman. If you clap your hands in prayer before it, the dragon's eyes flash and the sound of thunder growls through the cave.