Be a Couch Potato in a Tempura Sleeping Bag!
The creative folks from Felissimo's humorous You+More! brand have come up with a new way to lounge around the house called the Fried Prawn Wearable Sleeping Bag. The sleeping bag is said to feel like a comfortable, fluffy robe while also making you look like a crazy piece of walking, talking, hand-gesturing, wine-drinking piece of Japanese tempura!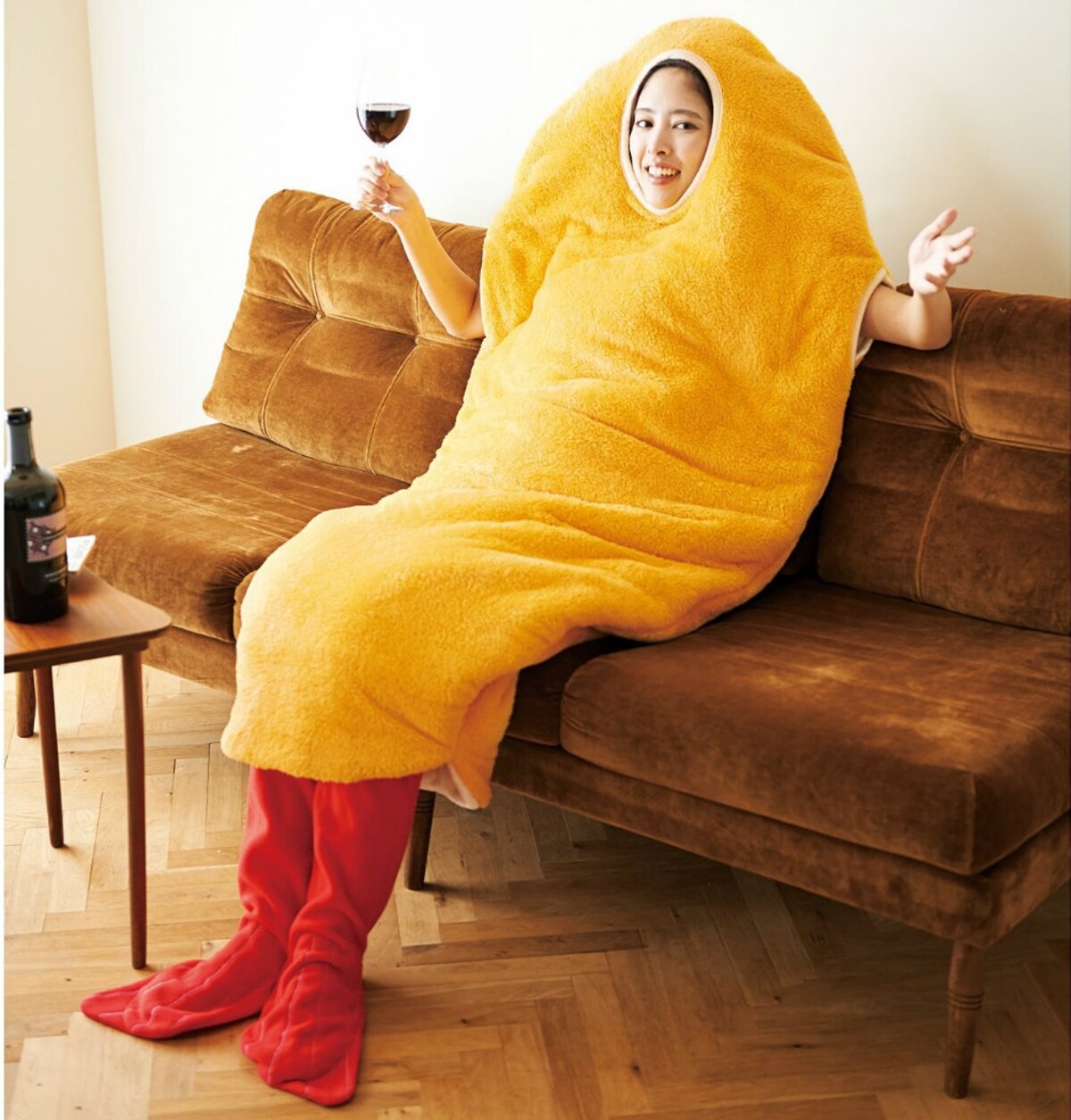 As with all products from the renowned company, this one combines cute and crazy elements with some quality materials and close attention to detail. The bright yellow pile used for the sleeping bag costume is designed to look just like a glistening coat of freshly fried breadcrumbs.
Inside, there's a brushed, fine-grain fabric that's soft on the skin.
The side zipper makes it easy to step in and out of the sleeping bag so you can wear it like a piece of clothing, or lie down and sleep inside it if you choose. The costume is said to look even more like a plump piece of fried prawn when arms are tucked up inside the costume!
According to the company, the combination of the red socks with the yellow body of the outfit means it can also be used to resemble a hot dog, adding to the versatility of the costume.
The cute set retails for ¥8,424 (US$82.36) and is currently available for purchase from the Felissimo online store, with deliveries within Japan scheduled to start in late October 2016. To add to the excitement of the new release, the company has even created a weird and wonderful video for the product, which shows the fried prawn spending some time hanging out indoors while casually munching on... a fried prawn. Check it out above!