Outer Tokyo's 5 Best Fall Foliage Spots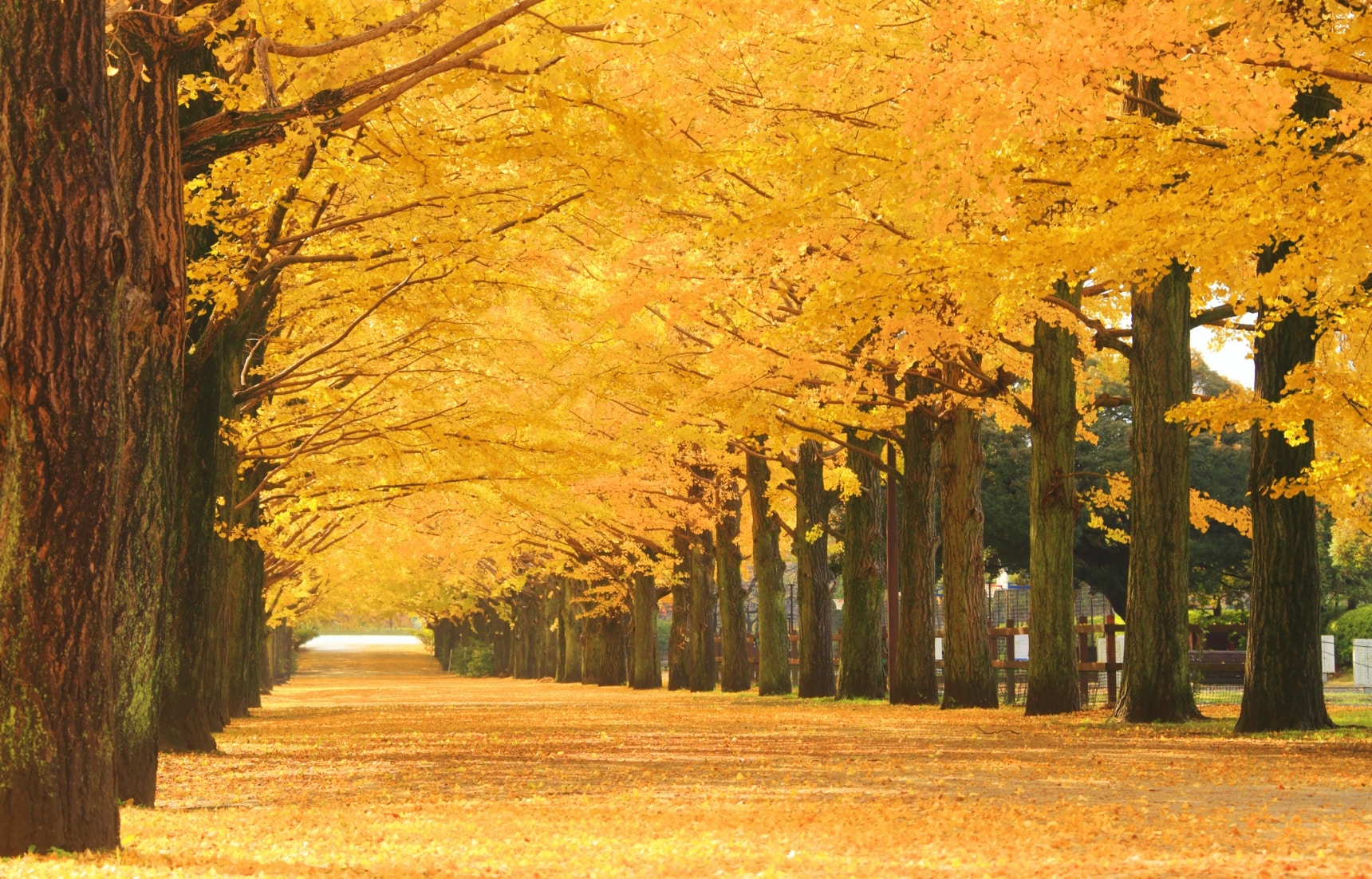 Japan offers a variety of seasonal activities, highlighting unique variations on beautiful scenery. The bright colors of fall will welcome new and old visitors to step out and view the fall foliage, or koyo. Outer Tokyo awaits those who want a quick getaway from the city or (sometimes) an evening trip to soak in a few lesser-known spots.
5. Otaguro Park (Ogikubo)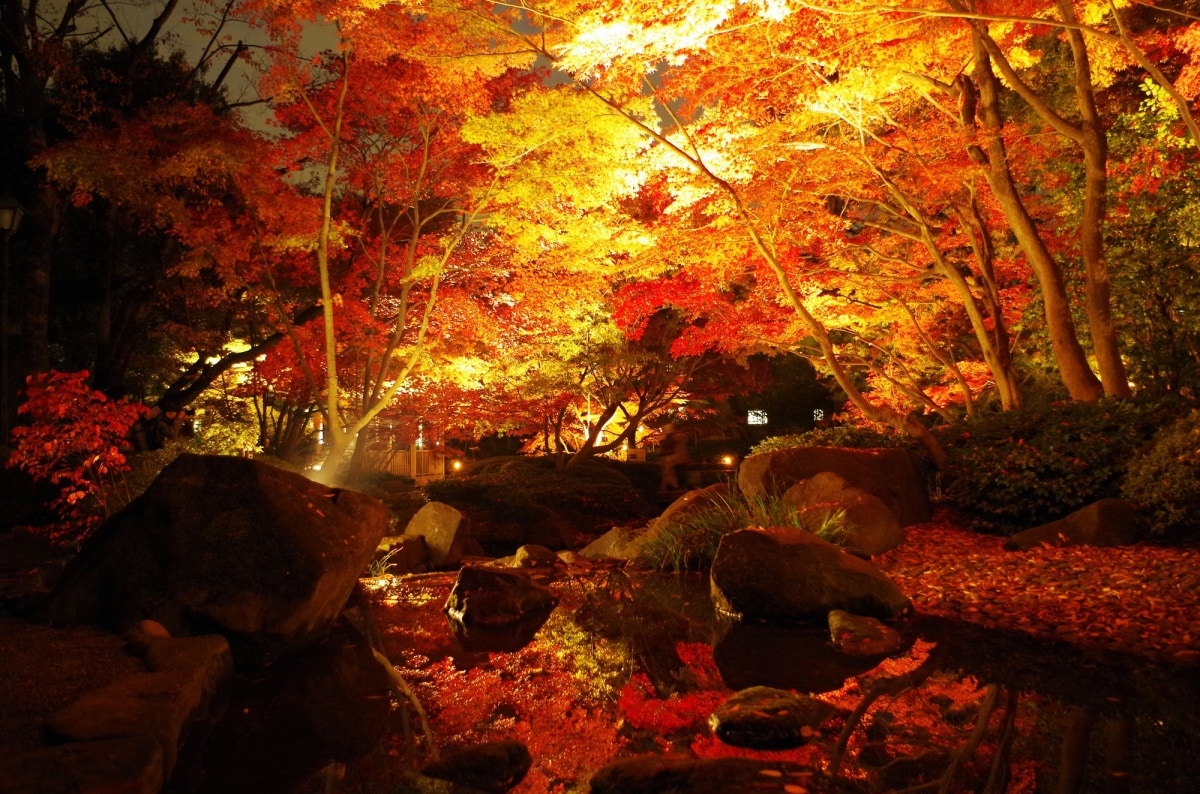 Open from 9 a.m. to 5 p.m., Otaguro Park is a traditional Japanese garden located not far from central Tokyo. It's famous to locals for its rich history and nearby friendly rival park, Zenpukuji, in Nishi-Ogikubo. Otaguro offers a tea room sitting up to 15 guests overlooking the pond. At night the autumn leaves are illuminated so visitors can enjoy the view. The pond is surrounded with ginkgo trees and full of Japanese tradition.
4. Daigaku-dori (Kunitachi)
Better known for its cherry blossom season, Daigaku-dori (literally, University Street) is visibly full of life and autumn colors right from the south exit of Kunitachi Station on the Chuo Line. Little known among tourists, the street is refreshingly undisturbed by skyscrapers and gives a nice touch of suburban life.

Both sides of Daigaku-dori are filled with unique stores, restaurants and cafés, including familiar shops such as a Tully's, Royal Host and Mos Burger. For coffee and sweets lovers, there are several unique cafes to be found as well. Don't miss the galleries tucked away in the numerous side streets!
3. Inokashira Park (Kichijoji)
Inokashira park, a few minutes from Kichijoji Station, is both breathtaking and quaint during the fall foliage and spring cherry blossom seasons. The fall season is comparatively less crowded than spring, and on weekends independent artists sell jewelry and art alongside the path surrounding the pond.

Rowboats and swan-shaped pedal boats are available for rent—just be careful not to flip them! For some peace and quiet, a temple rests on the far side of the lake across a traditional Japanese bridge, and there's the famous Inokashira Park Zoo. The park has no entrance fee and is open any time of the year.
2. Showa Kinen Park (Tachikawa)
Showa Kinen Park showcases events all year round, from its annual tulip festival to its winter illumination—and of course, its fall foliage path. Throughout this spacious park, visitors can rent bicycles and view the trees on foot or by pedaling. There are several small shops and restaurants for the family, as well as a large children's park complete with unique dragon-shaped slides.
1. Mount Takao (Hachioji)
Deeply associated with wildlife and Japanese mythical creatures—particularly tengu, spirits of the mountains—Mount Takao is a popular weekend destination for Japanese residents and foreign visitors alike.

Come to the mountain on a weekday to avoid the weekend rush. In the latter half of November, it's still full of lush green scenery below while providing a wonderful view of colorful foliage above. Look east on a clear day to see the downtown landscape of Tokyo, including Tokyo Tower, while Mount Fuji can be spotted to the southwest. This side of Tokyo is as culturally packed and uniquely Japanese as you can imagine!