'Star Wars' Meets New Year's Cusine
New Year's in Japan is the time for osechi ryori, a collection of traditional foods imbued with special meanings which are believed to bring luck and prosperity in the coming year. The tradition has come a long, long way since then, with 2017 being the year that osechi cooking now meets Star Wars for the very first time.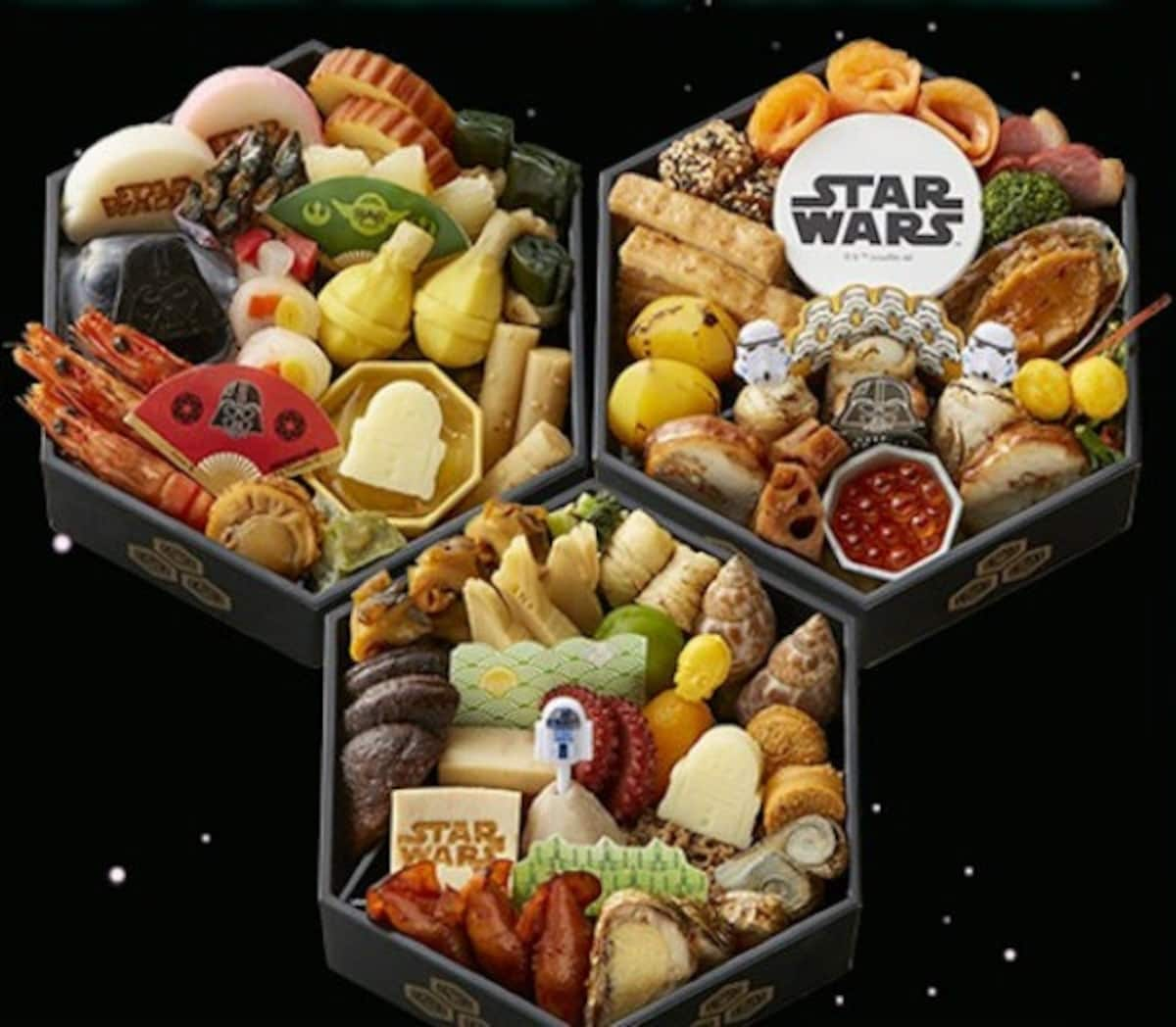 Maintaining a respect for tradition, the unique meals still contain all the auspicious ingredients that usually make up the osechi meal, only now many of them have been given a fantastic Star Wars twist.
The first tier is called "The World of Star Wars," and contains a milk mousse R2-D2 sitting atop kinton, mashed sweet potatoes that are golden in color and represent a wish for economic success in the new year. Over on the dark side, there's Darth Vader, made from kuromame, or black soy beans, which are traditionally eaten as a symbol of good health for the coming year.
Inside the second tier, known as "The World of the Light Side," there's R2-D2 and C-3PO, sitting in an ocean of seafood, including shellfish and octopus, which are traditionally eaten for a bountiful harvest.
The third tier, "The World of the Dark Side," contains Darth Vader and the Storm Troopers, along with sea bream, salmon roe and abalone for wealth and longevity. The octopus inside the Star Wars-adorned bowl is flavored with basil, to give the dish an East-meets-West appeal.
The opulent ingredients come served in beautifully decorated hexagonal trays, which are stacked on top of one another and bundled up in a unique furoshiki wrapping cloth decorated with images of X-wing fighters and TIE fighters. Also included are five iwaibashi wooden celebration chopsticks, five pochi bukuro envelopes for monetary gift-giving, and a 2017 cloth wall calendar.
Pre-made osechi meals are known for being notoriously expensive, and this one is no different, retailing at ¥24,000 (US$230.83). Orders are currently being taken on the Belle Maison website, with a 10 percent early bird discount from August 24 to September 19, 2016. They'll be accepting orders online until November 27, with nationwide delivery scheduled for December 29-30.