Design on a Dime: ¥100 Art Supplies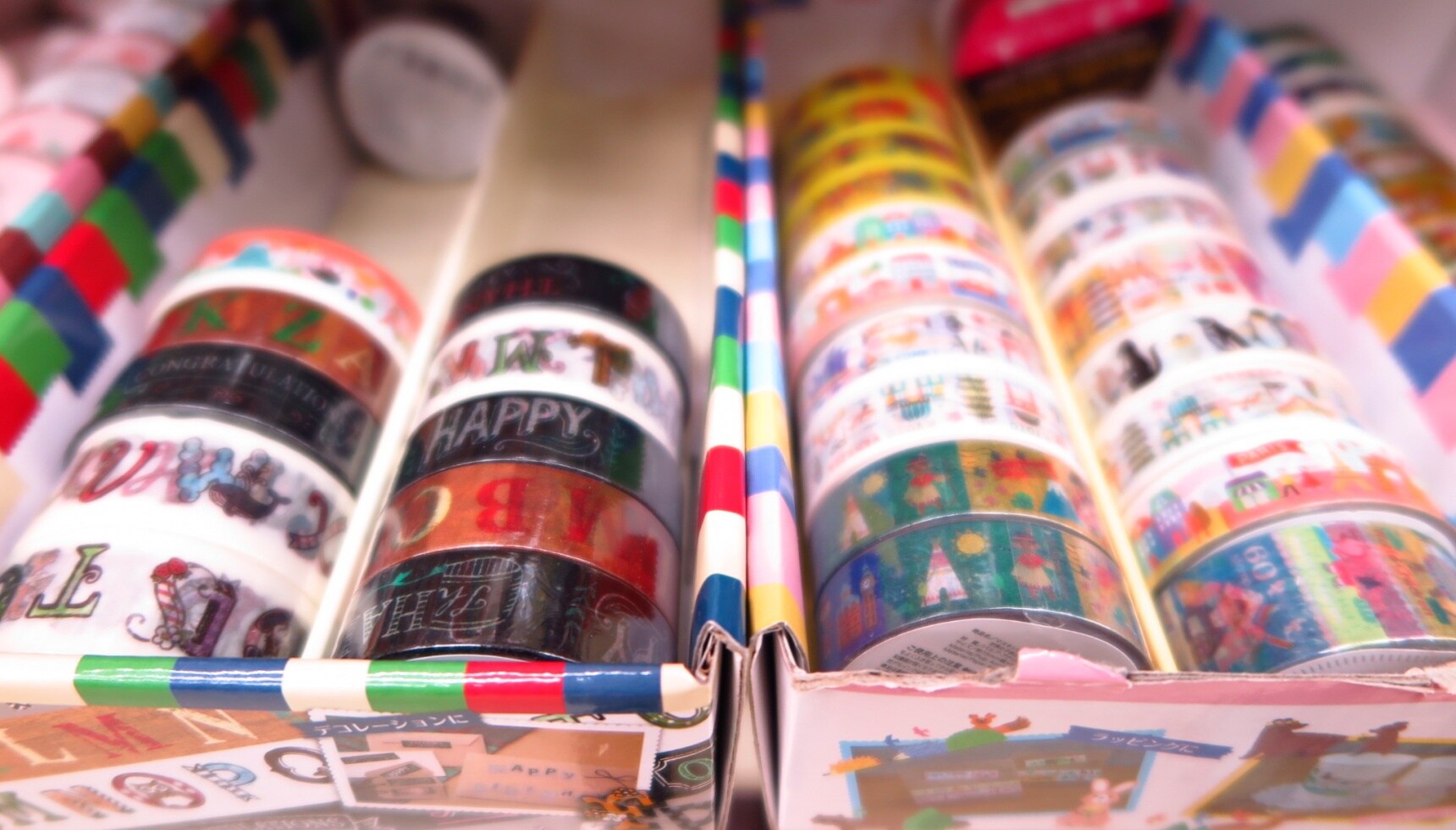 Drawing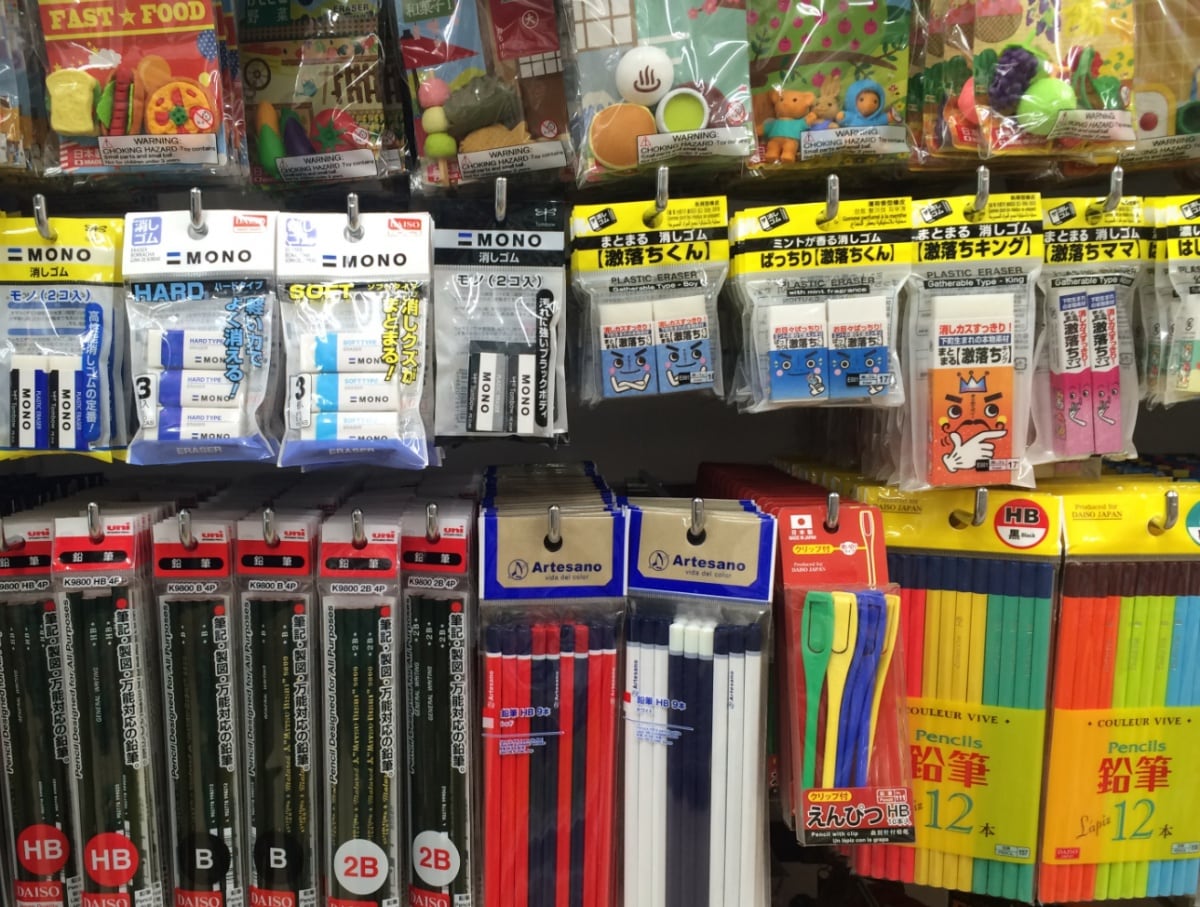 You can find everything you need to sketch to your heart's content at your local ¥100 store. There are classic wooden pencils for thicker lead points, mechanical pencils for those detailed lines, and a wide selection of pens for the bold among you. If you're someone who needs absolute precision, you can find rulers or protractors nearby; for those who can admit not being perfect, grab a few erasers while you're there. And, because it's Japan, you'll likely be given a choice between the standard, functional eraser or a cute eraser that perhaps smells like food or at least looks like it. At ¥100, the only mistake would be passing these up!
Painting
Paints and paintbrushes are items where quality is indeed noticeable to the artist. There's a clear distinction between a $1,000 Kolinsky sable brush and its ¥100 brethren. However, if you're in Japan without your normal set of media, having some disposable supplies isn't a bad idea. You can pick up everything you need from a well-stocked ¥100 shop. The large Daiso we visited had acrylic, watercolor and glitter gel paints, as well as wood stain and appropriate brushes. Need a canvas or poster board—or even wood to be stained? Fret not, because painting surfaces and mixing pallets can usually be found close to the paints.
Papercrafts
Japan is the land of origami, and naturally you can find a wide variety of papers to choose from at the ¥100 shop. But there are other amazing things to buy that are made from or with paper. If you're hoping for something a bit more 3-D, try your hand at paper clay. Paper clay, made from paper, can be manipulated into several shapes and hardens when it dries—perfect for making crafts with kids.
Calligraphy
If you're in Japan working on your shodo, or just have an interest in writing Chinese characters with style, you can pop by your local ¥100 shop to pick up brushes, sumi ink and even papers to practice on. Some stores will give you a choice between liquid or solid sumi, but if you're really a beginner then perhaps pick up a calligraphy pen to practice. These pens simulate a brush at the tip but require no ink prep or cleanup.
Scrapbooking
If you're into preserving your treasured memories, and showing off your creative side, the ¥100 shop is almost certain to have scrapbooking supplies in stock. With a wide selection of adorable stickers, hole punches with intricate shapes and numerous rolls of decorative tape, your friends and family might be too impressed with your design skills to notice the pictures within.
Seasonal Decorations
Japan celebrates a few imported holidays each year, and some, such as Halloween, have only been increasing in popularity. This ¥100 shop in particular had a large selection of ghost and zombie decor, including fake blood as well as assorted parts for costumes. But even if your local branch isn't as prepared for the spooky season, with all the art supplies available at any given shop, you can let your creativity flow and create the most exciting Halloween costume or party yet this year. Expect the same seasonal aplomb at Christmas as well!