Autumn is for the Arts in Japan
While nothing quite matches the frenzied anticipation for cherry blossom season in Japan, the local love of autumn comes in a strong second. With the heat and humidity dropping and the leaves changing color, there's almost poetry in the air.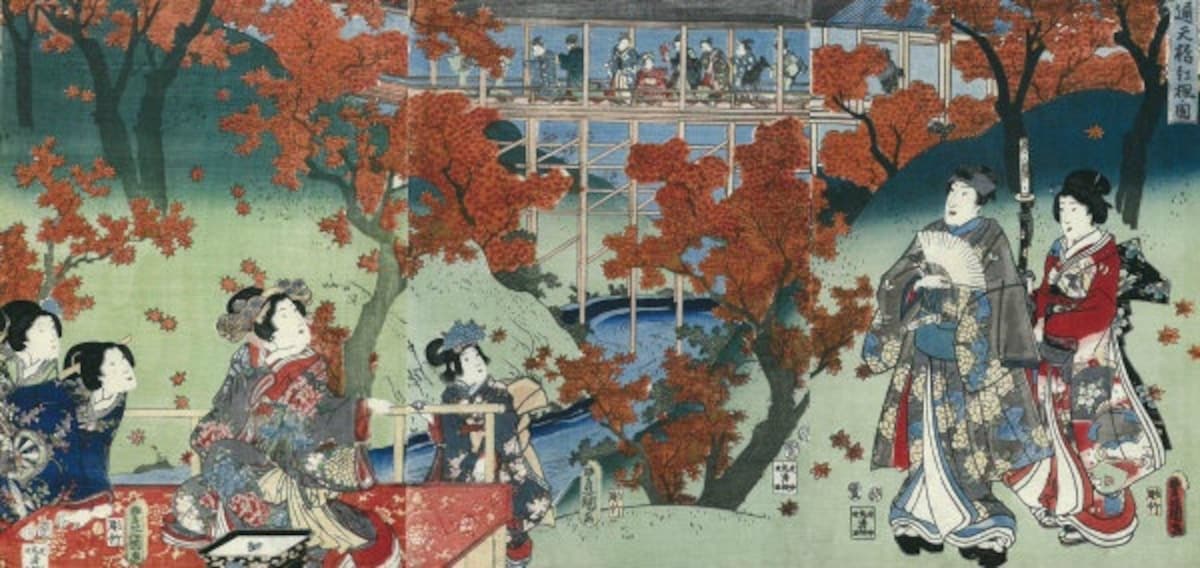 In fact, in the poetic language of haiku, the term geijutsu-sai (芸術祭, arts festival) has been traditionally used to refer to autumn. Even in modern parlance, there's the expression geijutsu no aki (芸術の秋), or "autumn is for the arts" (literally, "autumn of the arts").

This specific expression is believed to be an extension of bijutsu no aki (美術の秋), or "autumn is for art," which appeared in Shincho ("New Tide") literary magazine in 1918. Japan's major art organizations also hold exhibitions in autumn, such as the Nikakai (Society of Progressive Japanese Artists, literally, "Second Section Association"), the Nitten (officially, the Japan Art Exhibition) and the Japan Art Institute's Inten Exhibition.

The beautiful changing leaves are also said to serve as an inspiration to artists, while the amenable temperature and clear air are supposed to be ideal for both the creation and appreciation of art.
Autumn Is for Lots of Things
The favorable climes of fall aren't just good for the arts, of course. Along with the drop in temperature, the drone of cicadas is replaced by the much less distracting sound of bell crickets, or suzumushi (鈴虫, above). As a result, it's also said that "autumn is for reading" (読書の秋, dokusho no aki).

Traditionally, fall was the season when fruit and vegetables ripened and and fish could be caught in plenty, so it's also said that "autumn is for eating" (食欲の秋, shokuyoku no aki).

The expression "autumn is for sports" (スポーツの秋, sports no aki) is tied to the 1964 Tokyo Olympics. The first Tokyo Olympics opened on October 10, as this was deemed the date with the best weather for sporting events. The second Monday in October has since become Health and Sports Day (体育の日, Tai-iku no Hi), a national holiday.

And the phrase "autumn is for picnics" (行楽の秋, koraku no aki) should self-explanatory. Whatever your reasoning, autumn is a great time to visit Japan!