Time to Add a Notch on Your Belt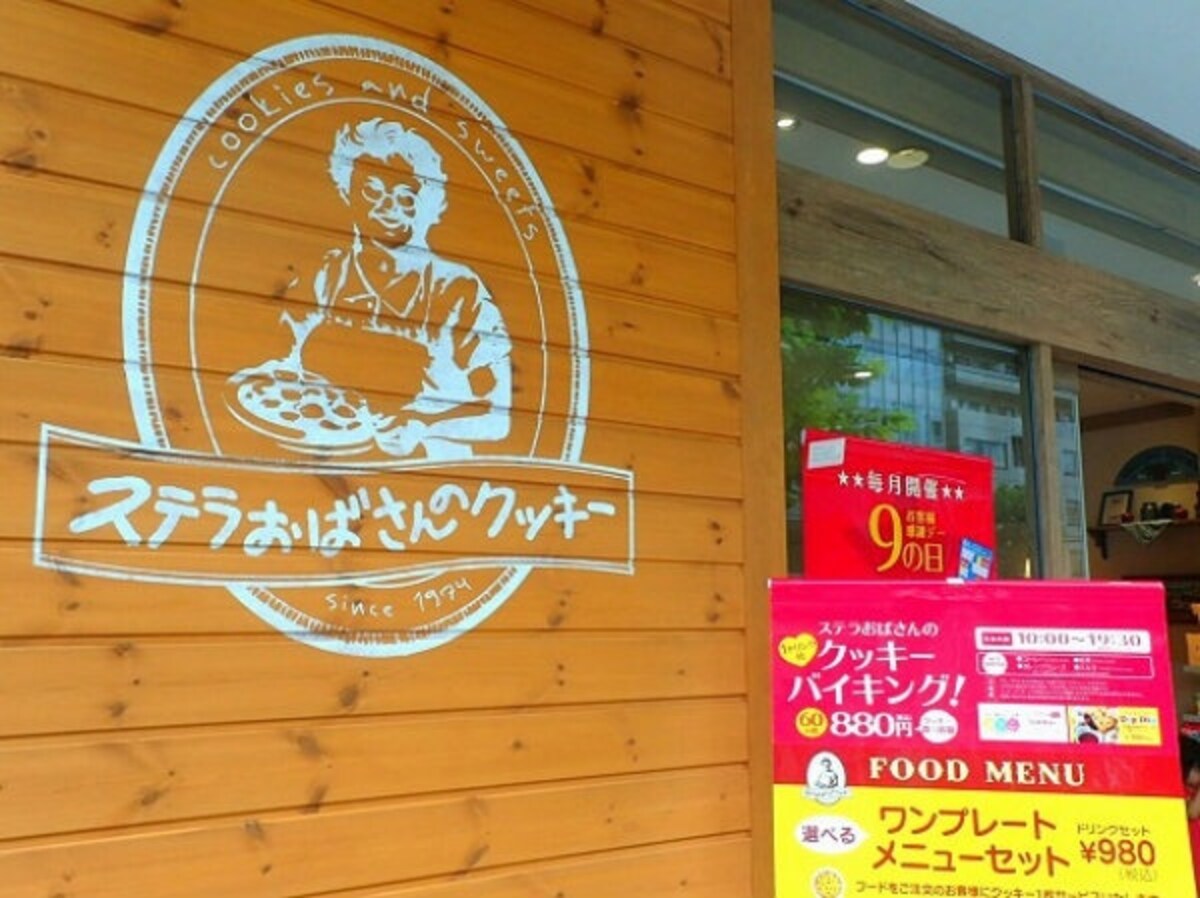 Many of the popular chain's 60-some-odd locations are in the Tokyo area, and some have attached cafés that serve drinks as well. But the most special of all Aunt Stella branches are the select ones that offer all-you-can-eat cookies all year long, like the one in Tokyo's Shibuya Ward.
Unlimited cookies is a luxury we'd be willing to pay just about any price for, but Aunt Stella generously offers its "cookie viking" ("viking" being a common term for "buffet" in Japanese) for just ¥880 (US$8.50). For 60 wonderful minutes, you can make as many trips back to the cookie cases as you want.
There's plenty of variety, too. On any given day, Aunt Stella bakes up about 20 different flavors of cookies. While you'll always find consistently popular choices like chocolate and chocolate chip, the chain also has a revolving lineup of seasonal flavors. On our summertime visit, there were fresh-baked trays of lemon sugar, mango, and even watermelon cookies.
Each individual cookie is small enough to be eaten in a single bite, making it easy to compare flavors and discover your favorites. Oh, and if you find yourself getting tired of sweet tastes, you can switch over to some of the more cracker-like offerings such as sesame or, as pictured above, basil potato.
Now you might be thinking that the catch is that while the all-you-can-eat cookies are reasonably priced, the drinks must be expensive, right? Nope, because the ¥880 charge for the cookie viking includes a beverage. You can choose from coffee, tea, orange juice, or milk, and while drink refills aren't free they cost just ¥108 ($1.06).

Now before you go running off to get in on this limitless cookie action, there's one last thing we should tell you. While Aunt Stella's wares are delicious cookies, Japan doesn't really have a custom of dipping cookies into milk. Because of that, if you ask for milk with your cookie viking, there's a chance that it'll come in a glass with an opening too small to fit an unbroken cookie into. Thankfully, you can solve this problem by saying "Gyuunyuu wa magu kappu ni irete kudasai" ("Please pour the milk into a mug"), which should get you a drinking vessel with plenty of space to dunk to your delight.

Now you're all set for a dining experience that's sure to please your inner child, and that's also affordable enough to pay for with a kid's allowance.

For more information including the store's Shibuya location, click on the full story from RocketNews24!