Distinguishing the 4 Big ¥100 Chains
1. Daiso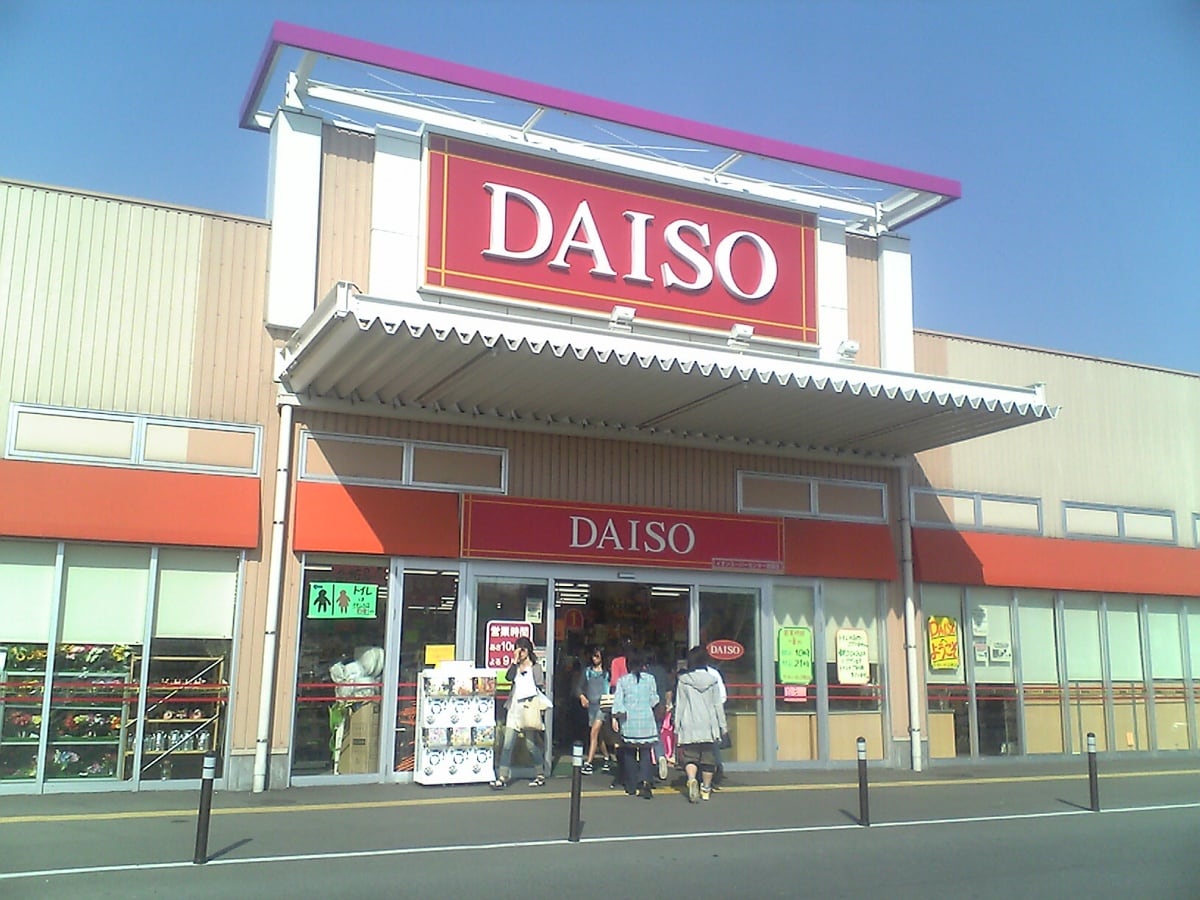 Founded in 1977 in Hiroshima, there are presently some 2,700 Daiso branches across Japan. You can even find Daiso in 25 countries overseas!

If you're looking for something, you can probably find it at a Daiso. Like the Coca-Cola of ¥100 shops, "Daiso" will quickly become synonymous with the entire ¥100 shop concept if there's a branch anywhere near where you live.

Beyond its reputation for having everything under the sun, from home improvement products to simple electronics, Daiso's quirk lies in its penchant for adapting the store colors and logo to its locale. Daiso is pink in Osaka's Shinsaibashi, blue in Tokyo's Odaiba, and black in its Aeon Mall location in Fukutsu City, Fukuoka.

Beyond its massive standalone stores and installations in major malls, lately Daiso has been expanding into airports as well—making it great for stocking up before a long flight, or buying those last-minute knickknacks for people back home!
2. Seria
Started in 1985 and based in Gifu Prefecture, Seria stands in second place behind Daiso in sales revenue, with over 1,200 stores across Japan.

Seriya shops have a simple, cute, colorful design aiming to appeal to women, having a rather chic image compared to other brands. Seriya also focuses on DIY goods and handicraft accessories, meaning you actually won't find many snacks in a Seriya beyond the cake toppings!
3. Can★Do
Based in Shinjuku, Tokyo, Can★Do is easily identified by its star logo. Its private brand, Do!STARS, is identified by the red ★ stars on the labels.

There are roughly 800 Can★Do branches across Japan. The stores aim to be easy to use, with many now providing shopping carts and being renovated with wider aisles. The decor is bright, aiming for a cute image that even includes a detective dog named Hakken Wando (pronounced "wan-doo," a play on the word wanko, the childish term for a dog). Hakken, on the other hand, means discovery, implying the deals and products you'll discover in each store.
4. Watts
Based in Osaka, Watts isn't well known because it operates through sub-brands such as Meets., Silk and Buona Vita. However, this mystery brand actually has more than 900 branches!

Watts stores don't really bother much with image like the other big chains do. Instead of a big Daiso edifice, you'll find a Watts store crammed into the corner of a supermarket or filling in an old property on a shopping street. You also won't find a broad variety of products like you will at a Daiso, but rather a focus on consumable items and stationery. It's essentially the functional ¥100 shop.
You can find some more analysis on the Big Four of ¥100 in Japanese below!