Experience the Edo Period at Toei Eigamura
Toei Eigamura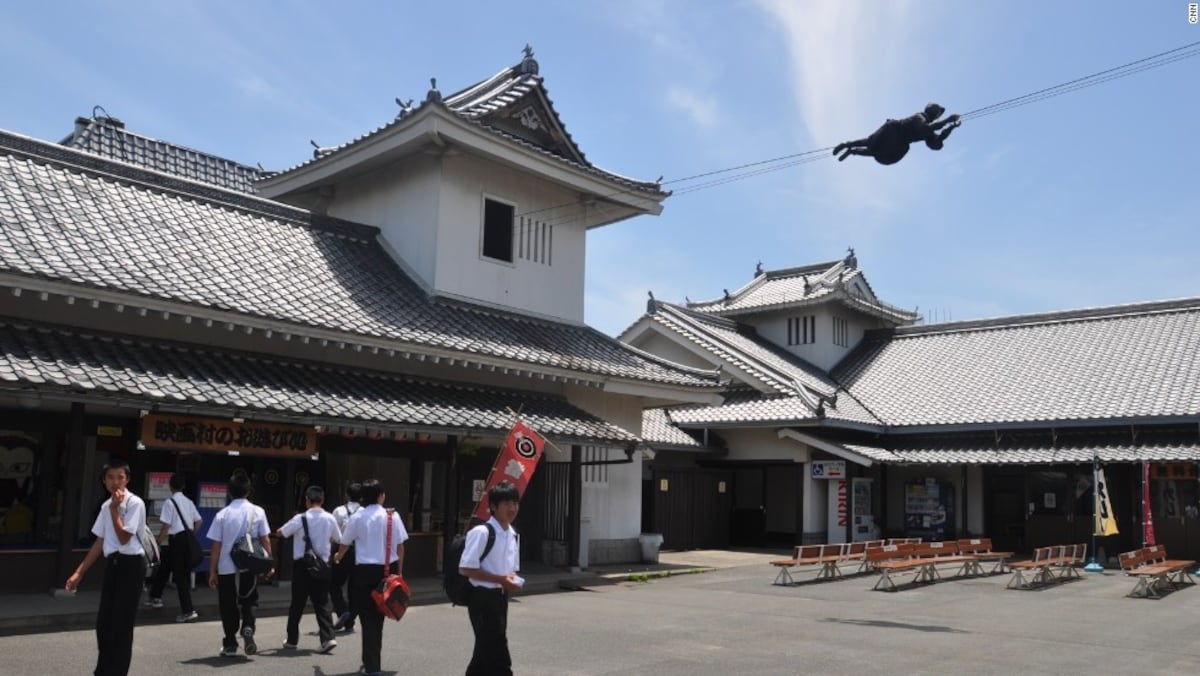 Toei Eigamura, also known as Toei Kyoto Studio Park, is a theme park and Edo Period film set located in Kyoto. It's the only theme park in Japan where you can watch and observe actual filming of Japanese period dramas (jidaigeki). The Toei Kyoto Studio film set creates a small Edo Period town with bustling streets and traditional buildings that are used to shoot more than 200 historical moves and TV dramas every year.
Edo Period Samurai Town
The theme park includes a samurai town, including a replica of the famous Nihonbashi Bridge in Edo (modern-day Tokyo), a town square, traditional machiya wooden townhouses, a Meiji Period (1868-1912) police box, and even part of the former Yoshiwara Red Light District of Edo. Adding to the historic atmosphere of the old town are park attendants, who are dressed in traditional costumes from the past. You're also welcome to join them by dressing up as a samurai, ninja or geisha.
Attractions
Toei Eigamura has many fun attractions to keep you amused for hours. These include a ninja mystery house with traps, secret passages and revolving doors, a 360° 3-D theater, a Trick Art Museum filled with quirky 3-D art and fun props, an anime museum (featuring One Piece, Kamen Rider, Dragon Ball, Sailor Moon and many other Japanese anime) and a haunted house—claimed to be one of the scariest in Japan.
Shows
Many of the great films from the Golden Age of Japanese filmmaking in the 1950s and '60s were shot here, including films by Akira Kurosawa. Today, you can watch and experience shows put on by professional actors. These include a ninja show, a samurai sword fighting show, a superhero show and jidaigeki that takes you behind the scenes of shooting a typical Japanese historical period drama.