How to Properly Wear 'Geta'
Summer in Japan is the season for festivals, which means it's time to slip into your favorite yukata (summer kimono), wrap an obi sash around your waist, and slide your feet into a pair of traditional Japanese geta sandals. But just how do you wear these awesome sandals without getting blisters? We've got some tips for you!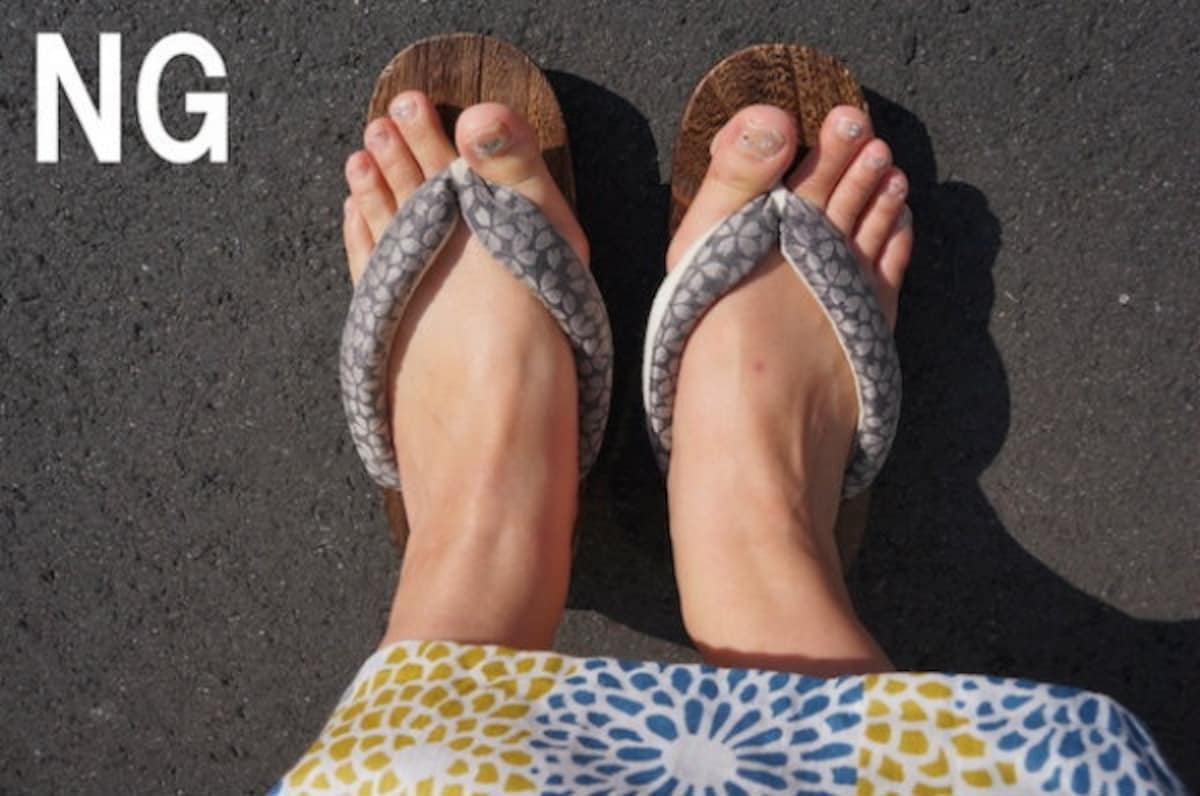 If you're used to wearing flip-flops, or thongs, as they're known in Australia, you'll probably wear geta sandals in a similar way, with your feet pushed into the top of the shoe and the middle part of the strap wedged neatly between your toes. This, however, is no good ("NG" as people say in Japan) when it comes to wearing traditional Japanese sandals.
Instead, you should push your feet back a bit and leave a gap between the strap and the connecting skin in between your toes. Ideally, the gap should be just wide enough for the tip of your little finger to fit through. The middle of the strap should also remain raised and not bent or twisted, in order to keep the material off the top of your foot. It might seem counterintuitive to wear the shoes this way, but doing so actually pushes your heel two to three centimeters (0.8–1.2 inches) off the back of the sandal, which helps with balance, making it easy to walk.

Next time you try on a pair of geta, they should be a smaller size than you're used to, so your heel hangs off the back while the middle strap is still within your toes.
To avoid pain at the back of the foot, you should step from toe to heel rather than heel to toe. If worn correctly, the front piece of wood under the shoe will appear more worn down than the back piece over time. To help, rather than "wearing" the shoes, people are advised to think of it as "pinching" them. While it sounds like the type of mystic, sage advice a student would receive from a master when learning a martial art, it does actually make sense and is much easier to do than it sounds. With the restrictiveness of the yukata naturally shortening your gait as you walk, it's not difficult to pinch and pick the geta up with your toes as you shuffle along, sliding gracefully from toe to heel.
While the new walking style might feel strange at first, these tips and techniques used by geta wearers in Japan for centuries are designed to keep feet pain-free, leaving us with more energy to enjoy the fireworks and festival stalls. Try it the next time you're out at a summer festival!