Prepared to be Terrified While Drinking a Brew
Kaidan Live Bar Thriller Night combines the Japanese summertime tradition of telling ghost stories with stiff drinks and some truly terrifying interior decorations.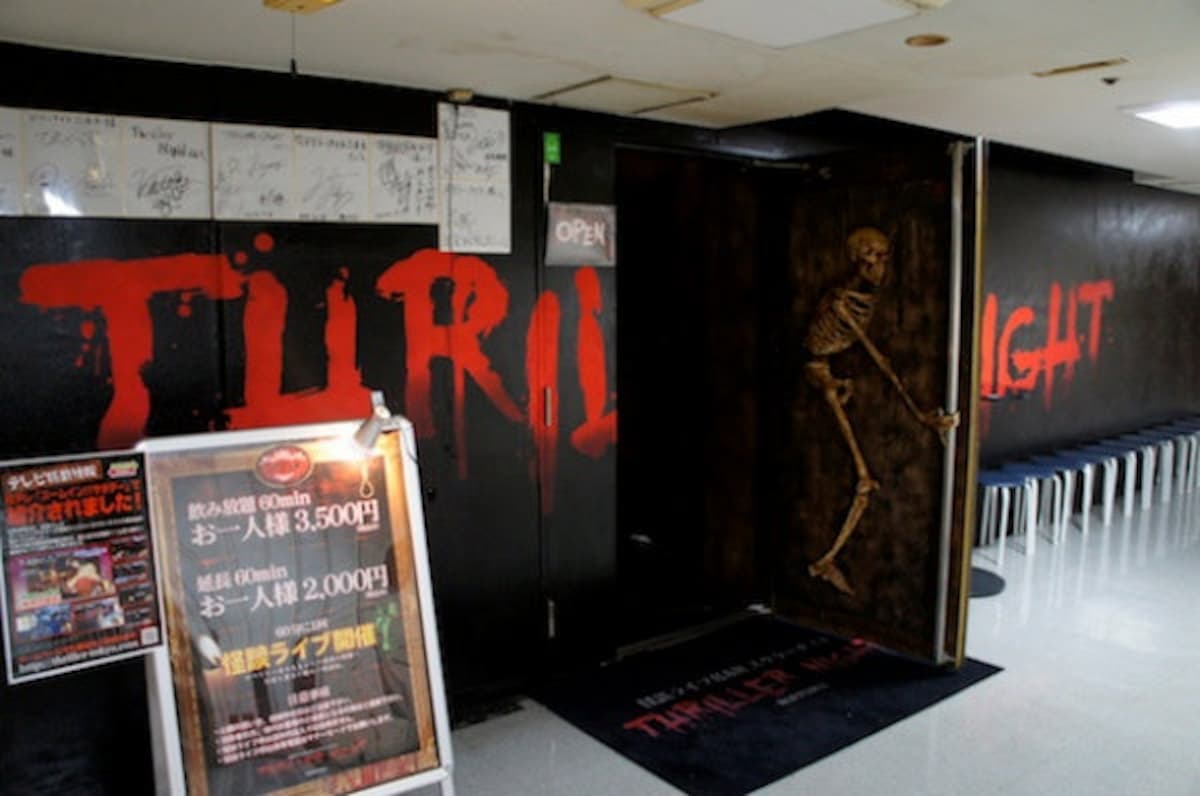 A giant skeleton protruding out into the basement hallway is there to greet guests, and unsuspecting victims.
When putting away your shoes in your locker watch out for skeletal remains!
If you're brave enough to venture out here alone, but in need of some company, you can lounge around with some creepy dolls on the sofas...
or at the bar!
Thriller Night's unique pricing system is a cover of ¥3,500 (US$34.70), which gets you all you can drink for 60 minutes, with one-hour extensions available for another ¥2,000 (US$19.28). This is actually a little on the pricey side for an all-you-can-drink deal, especially when the frightening wall-to-ceiling decorations are already making you want to wet yourself. Included in that fee, though, are hourly performances by Thriller Night's resident ghost story tellers, so all in all, it's a reasonable package.
Once the ghost story starts, all the interior lights are turned off, making it hard to move around, so if you need to go to the bathroom be sure to do so beforehand. Just watch out for the crazy lady hanging from the door!

Brave enough to read more? Then click the link below for the full article at RocketNews24!