Go Inside the Oldest Amusement Park in Japan
History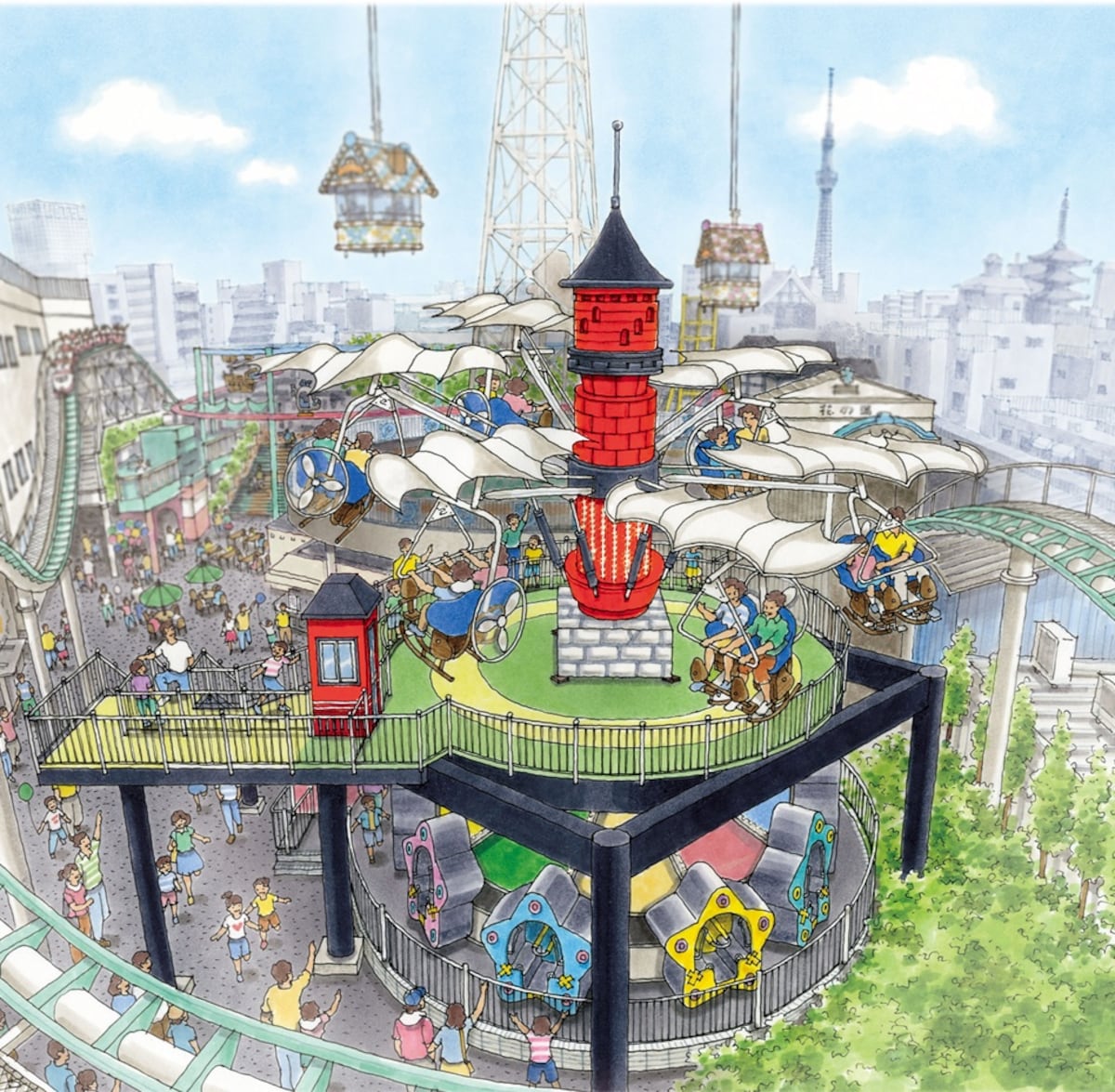 In 1853, Rokusaburo Morita built Hanayashiki as a garden for people to enjoy tea, discuss poetry and provide outdoor recreation space for maids who were working for shogun (military rulers) families. At that time, it was a place only for members of the high society. Over the years, ownership got transferred and more attractions were introduced to the park. Finally, a haunted house was introduced, solidifying its status as one of the Japanese amusement parks which we commonly see today.
Games
Just like other typical amusement parks around the world, in Hanayashiki you can find lots of attractions, like roller coaster, rides, ferris wheels, etc. On top of those, there's a haunted house. Usually in summer, there's a Japanese practice of going to haunted houses to "cool down" from the heat, so every summer the haunted houses are brimming with long lines. It's surely a nice place to spend the summer for families!
Landmark Tower
You've probably seen this iconic tower on posters or pictures. The "Bee Tower" is an iconic symbol for the amusement park and also for Asakusa. This ride gives you the chance to enjoy incredible views of the famous sites along the Sumida River!

Unfortunately, this attraction is not in operation as of the time of writing, but hopefully it will reopen soon. Please check the link below to see if it's still under maintenance.
August Events
August, just as in many other parts of the world, is the time for school summer holidays. There are many places offering different events targeting families and kids—Hanayashiki included. The park has already offered a few big events for this summer, including concerts, illuminations, free entry and even collaborations with famous manga such as Kochikame! There are always new events coming up, so please check this place out if you're in Tokyo for August!