All in a Day's Pass!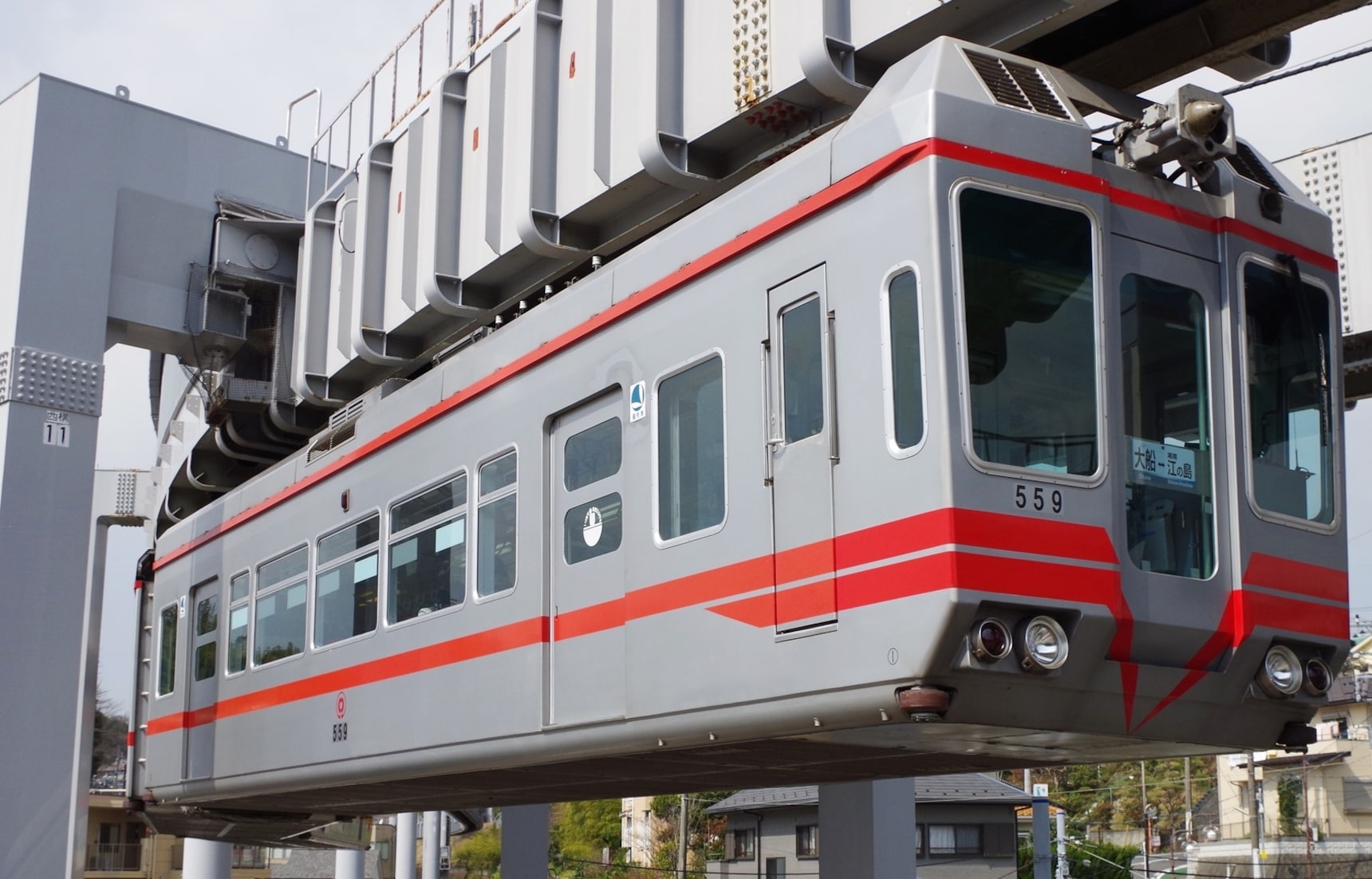 A one-day pass is your no-fuss, value-for-money ticket for day touring Japan. Location-specific passes may be purchased in advance, or on the day, and they're guaranteed to save you lots of yen—which could be spent on some dessert or omiyage you encounter along the way. Here are our Top 5 day passes to help you save big!
5. Explore Odaiba via the Yurikamome One-Day Pass
While Tokyo's Odaiba could be accessed through a ferry or through the Rinkai Line, another way is to access it and move within the surrounding areas using an unlimited one-day Yurikamome Pass, which extends from Shimbashi to Ariake. Whether you choose to get off at Daiba or the Telecom Center, there are loads of free attractions in Odaiba—such as the supersize Gundam robot, the Statue of Liberty replica, the Toyota Museum, the vintage car showcase in Palette Town and even Oedo Monogatari, a cheap onsen in an Edo Period (1603-1868) setting. Odaiba is a big playground for the young and old, so getting around may require a train.

There's an old wives' tale that says that Odaiba's most stunning landmark, the Rainbow Bridge, allows friends to turn into lovers magically if the pair starts to walk from one end of the bridge to the other. If you decide to do so, and your feet end up sore, the Yurikamome one-day pass will save the day, bringing you back to the city center in Shimbashi or Shiodome for a nightcap.
4. Hike & Chill with a Kamakura Day Pass
A one-day pass in Kamakura will go a long way for everything nature-related—a day would not be enough!

Touring Kamakura, with good planning, can take you to the highest of heights on a breathtaking viewing deck via the Tenen Hiking Course, to the shore of the sea in Inamuragasaki, or many other beaches along the same coast line. The Big Buddha also sits in the center of a highly recommended short hiking course in Kamakura, where you'd have to pass by old street shops and invigorating forest trails.

All you need is to get to Kamakura Station with your day pass, and volunteer tour guides stationed outside the station can help you decide how to go about your day. There are a few options to choose from, including JR's Kamakura-Enoshima Pass as well as Odakyu's Enoshima-Kamakura Freepass
3. Be on Top of the World with an Enoshima One-Day Pass
Whether you decide to view Enoshima's most imposing landmark, the Light Tower, from above or below, childlike wonder will surely fall upon you.

Exploring Enoshima from the ground wouldn't cost a thing, but the Enopass, a cheap ticket for around ¥1,000 can let you climb up the Enoshima Trail where you can enjoy a short cave exploration that ends with a restful sea view, a flower garden with an overlooking deck, traditional cafés and shops sitting on the hill, and of course, the Light Tower, which is Enoshima's highest point.

At the tower, the sunset view is priceless, especially on a clear day, when Mount Fuji could be seen in the background. Still, even if Fuji-san hides itself, the flickering lights of the city, and the expansive view of the sea from above, will make you sigh and say that your trip is worth it.
2. Take it Easy with a Tokyo Metro One-Day Open Ticket
You can take it easy and start early on a Sunday morning, with a Tokyo Metro One-Day Pass, to enjoy the best of Japan's local culture in the city capital. While Shibuya and Shinjuku often rank high in popularity, the quietier streets of Tokyo are worth a try!

A morning stroll at the University of Tokyo campus is a good starting point. This campus exploration may end with an encounter with the better alternative to that Hachiko statue in Shibuya: Hachiko's statue with him finally meeting his master. You may choose to have breakfast in one of the centennial old cafés around the campus, and perhaps even enjoy a tempura lunch in Hongosanchome, at a place that has been operated by four generations of owners for 100 years.

With the same Tokyo Metro One-Day open ticket, you can hop off the train in Shiodome and get a free overlooking view of the city's skyscrapers in Caretta, after familiarizing yourself with the colorful history of Japan's advertising through the years, at the Advertising Museum Tokyo in the same building.

You may choose to end your day in Ginza, to eat out in an authentic restaurant built beside the train tracks (across the famous Imperial Hotel Tower), and enjoy a good serving of uni soba (buckwheat noodles and sea urchin), or kani miso (crab paste). Unwind as you window shop along the flashy streets of Ginza and end up along the Ginza Crossing, taking a free photo op by the huge clock tower.
1. Stop & Shop with a Bus Ride to Karuizawa
One of the cheapest and quickest trips one could enjoy outside of Tokyo is a tour that heads to Nagano Prefecture. For around ¥2,000 (US$18.68), a bus from Tokyo brings you to the underrated haven of Karuizawa. While it's a famous resort destination, if you can't go there during the winter season to enjoy skiing or bonding with the snow monkeys, there's a lot of natural wonder to explore in this prefecture that sits north of Tokyo.

Karuizawa's most picturesque spot, Hoshino Resorts, may be on the pricey side, but everything else is free to enjoy—such as time for reflecting at the Stone Church, a stroll on the Kyu-Karuizawa Ginza Street, and a chance for sightseeing the holiday homes of prominent Japanese political and cultural figures.

A cheap tour in Karuizawa might end with some luxurious shopping, still keeping savings in mind as Karuizawa also cradles an extensive lineup of premium brand outlet stores at the Prince Plaza.