3 Hot Tokyo Fireworks Festivals
3. Edogawa & Ichikawa Fireworks Festival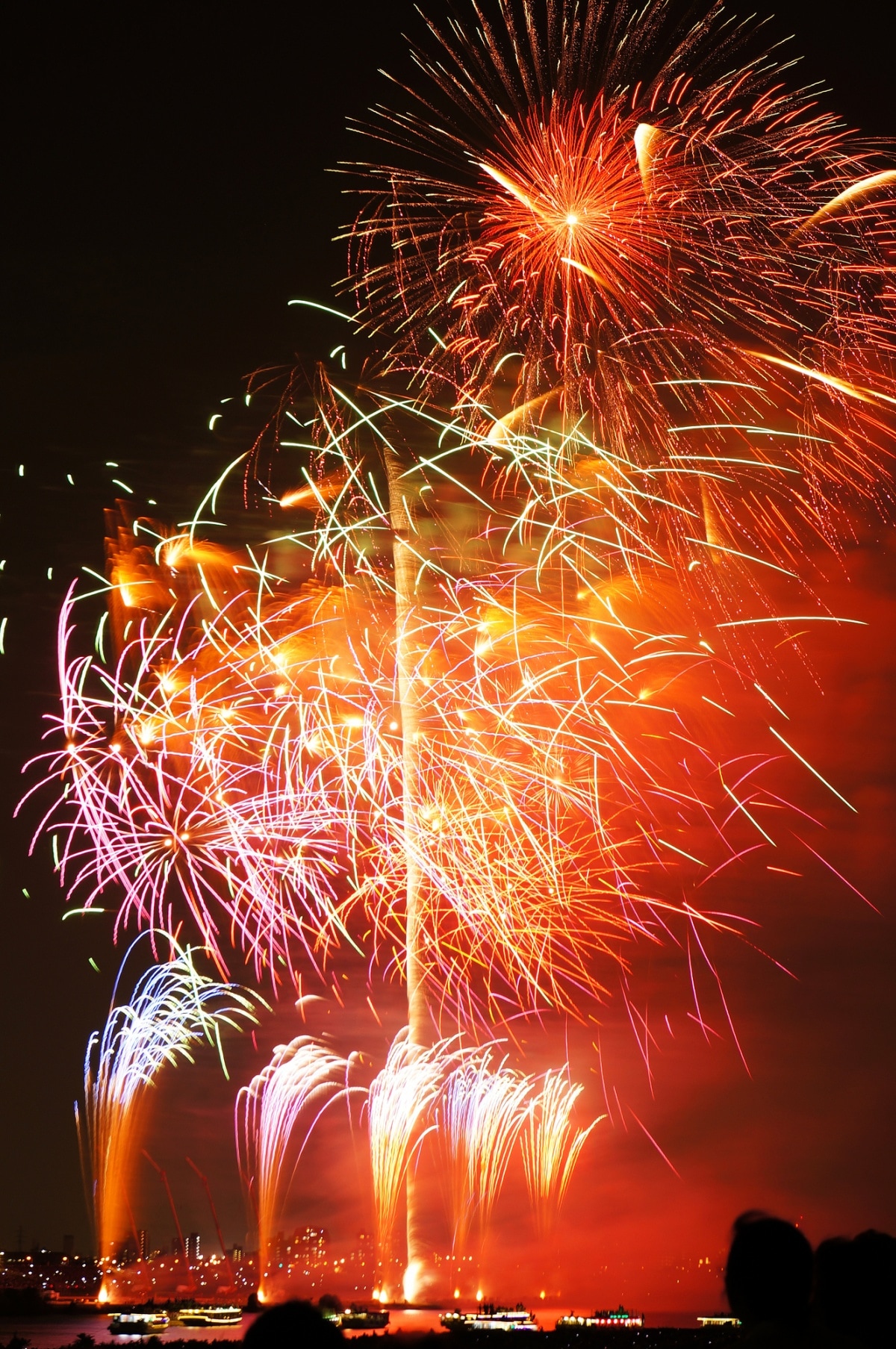 The Edo River, or Edogawa, marks the boundary between Tokyo and Chiba Prefecture. Every year, Tokyo's Edogawa Ward joins with Ichikawa City on the other side of the river to launch some 14,000 fireworks into the night sky, packing both sides of the river with excited spectators. The big feature of this event is the opening volley, which sees 1,000 fireworks shoot up in five seconds.

Date: August 3, 2019 (Saturday). 7:15 p.m. to 8:30 p.m.
2. Sumidagawa Fireworks Festival
The Sumida River, or Sumidagawa, lies between the two popular tourist spots: Asakusa, home of Senso-ji Temple, and the iconic Tokyo Skytree.

The tradition of the Sumidagawa Fireworks Festival can be traced all the way back to 1733. There are actually two fireworks venues along the river, the first being close to Sumida Park, the other further south close to Kuramae Station. Between the two venues, a total of 20,000 fireworks shoot into the sky on the fourth Saturday of July each year. Be ready for packed streets and riverboats!

Date: July 27, 2019 (Saturday), 7 p.m. to 8:30 p.m.
1. Tamagawa Fireworks Festival
Tamagawa is located to the west of Tokyo city center. The Tamagawa Fireworks Festival comes on the third Saturday of August, marking the winding down of summer.

The event is actually the combination of two fireworks festivals, one run by Setagaya Ward in Tokyo and another by Kawasaki City in Kanagawa, resulting in a combined 12,000 fireworks. Though still relatively small in size, this is one of the top-ranked fireworks displays in the entire country thanks to the unique shapes and formations taken on by the aerial explosions.

In addition to the display in the sky, you can also find stalls selling traditional street food like okonomiyaki and takoyaki. Just be sure to use the bathroom before the fireworks end—it you wait till after, they'll be packed!

Due to a string of bad weather over the past few years (which has caused the event to be cancelled several times), they've actually moved the event to October, though things are always a little unpredictable.

Date: October 5, 2019 (Saturday), 6 p.m. to 7 p.m.
Honorable Mention: Tokyo Bay Fireworks Festival
Typically scheduled for early August, the Tokyo Bay Fireworks Festival was always a huge event, 12,000 fireworks going off over Tokyo Bay with Rainbow Bridge in the foreground. However, with the 2020 Olympic Village to be built on one of the main viewing sites, the event has been canceled—possibly indefinitely!