Ride With the Gods in Tottori Prefecture
Born in Yonago City, Tottori in 1967, Takumi Obara, winner of five Asian Triathlon Championships, became the first Japanese person to stand in third place on the winners' podium at the Ishigaki ITU Triathlon World Cup in 2000. In this feature, the decorated athlete lets us know one of his favorite spots to cycle, under the gentle gaze of the gods.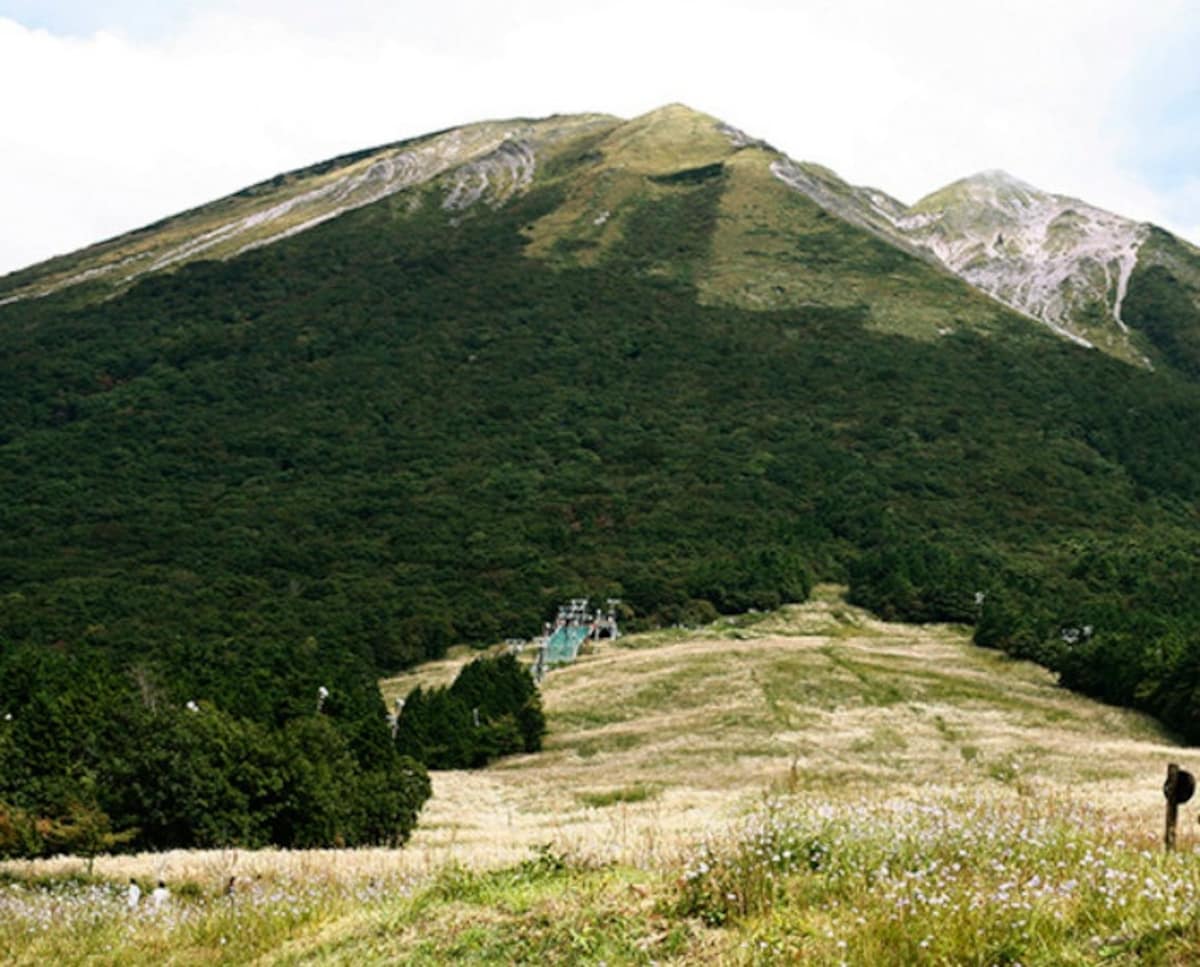 I've cycled in various locations since I began competing in triathlons 23 years ago. I've been traveling along the Mount Daisen Sightseeing Road by car since my childhood, but when I rode along it by bicycle I was again reminded of Mount Daisen's superb natural beauty.

After passing by the front of Nikko Elementary School and climbing the slope, if you look back midway you can see Mount Daisen above the elementary school. It's a picturesque spot where artists sometimes take canvases and do sketches. This course can't be taken by car, so if I hadn't traveled by bicycle I wouldn't have known about the road. There 's also little traffic in the vicinity of Mount Daisen, so in many places the roads are suited to cycling.
The Tour de Daisen cycling event is held every year in May, and for training purposes, I ascend the road with the middle- and high-school students that I coach to Daisen-ji, which is the starting point for the event. You can also see the Sea of Japan from Daisen-ji. When competing in triathlons, it's ideal to be able to swim in the ocean and then ride on a mountain immediately.
The most appealing thing about Mount Daisen is that it's near the sea. There's also an upward road that extends almost straight for 13 kilometers (8 miles), which serves as a good benchmark for training. Additionally, when viewed from the south, Mount Daisen is shaped like Mount Fuji, but when seen from the north, it appears angular. Depending on where you are, it could seem like a completely different mountain.

Daisen has a 1,300-year history, and is referred to as a mountain where gods reside. Wherever you're riding, Mount Daisen is by your side, making you feel protected and safe.