Japan's 8 Biggest Anime & Otaku Events
What's an anime otaku to do in Japan? If you've already checked out the nation's top otaku shopping spots, it's time to open the bay doors to its massive anime-related events!
8. Wonder Festival (Makuhari Messe, Chiba)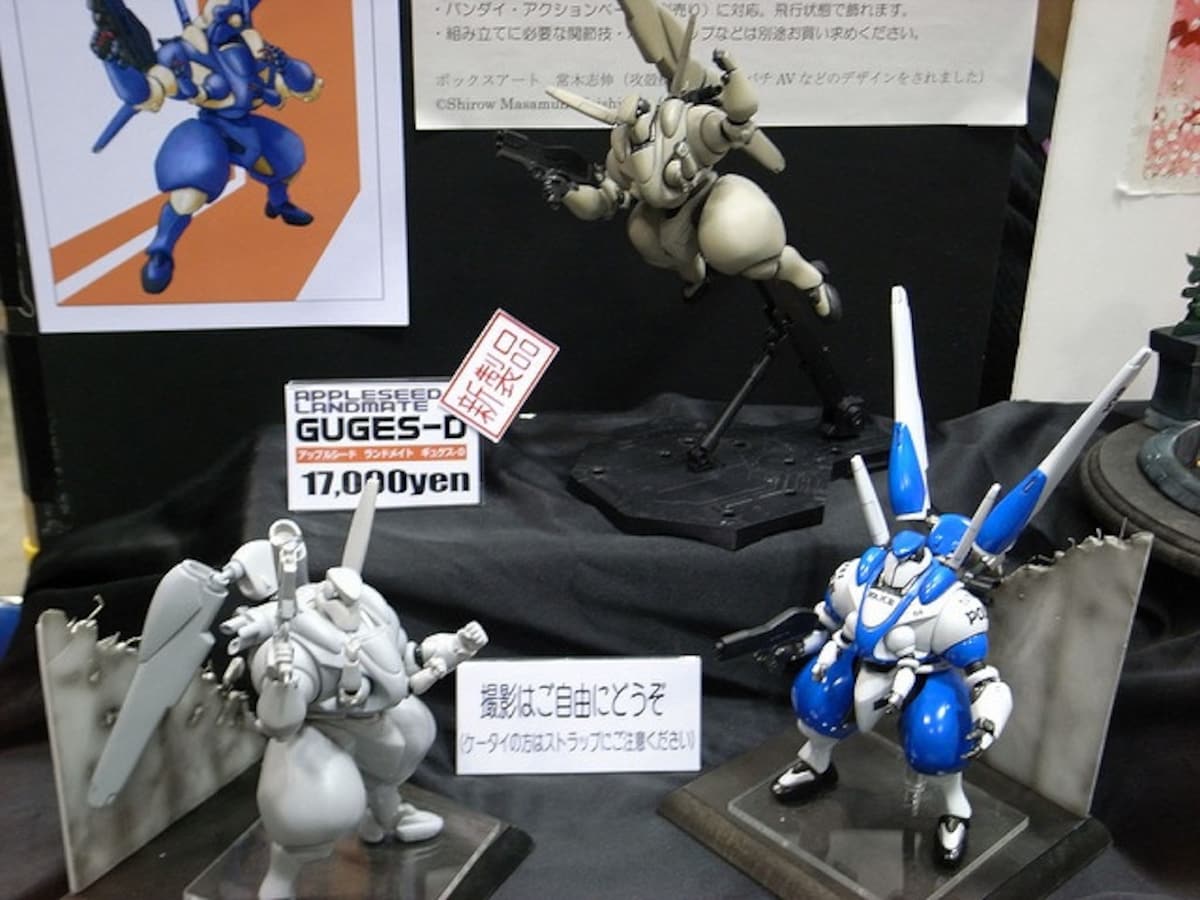 Held in summer and winter at Chiba's Makuhari Messe, the Wonder Festival (ワンダーフェスティバル, or "Wonfes"/ワンフェス) is focused on the display and sale of fan-made "garage kits," or original models. These typically take the form of hyper-detailed representations of characters and vehicles from anime and gaming, but the event features previews of new releases by major toy companies as well.
7. Ita G Festa (Various)
Ita G Festa (formally Itasha Graphics Festa/痛車グラフィクスフェスタ) is the world's premier gathering of itasha, where an itasha (痛車, literally "painful car") is a car decorated with anime and gaming characters. The standalone event is typically held in October in Tokyo's Odaiba area, though it also appears as part of Niconico Chokaigi in Chiba's Makuhari Messe in April. Supplementary events have been held in Osaka, Toyama and Gifu as well, so check the schedule to see whether an event might be coming to your area!
6. World Cosplay Summit (Various)
The World Cosplay Summit (世界コスプレサミット・Sekai Cosplay Summit) began in 2003, with countries sending the winners of their respective qualifying tournaments to the cosplay championships in Nagoya in Aichi Prefecture.

The Summit is now marked by week-long series of events ranging from the Tokai area to Kanto and Kansai, all leading up to the championships on the first weekend in August. It is now the biggest cosplay event on the planet, and even has the support of Japan's Ministry of Foreign Affairs, the Ministry of Land, Infrastructure and Transport, and the Ministry of Economy, Trade and Industry (METI).
5. International Tokyo Toy Show (Tokyo Big Sight)
Held annually in June, the International Tokyo Toy Show (東京おもちゃショー・Tokyo Omocha Show) is the nation's biggest show for the toy trade. First opening in 1962, the toy show now sees over 150,000 consumers and trade professionals swarm into Tokyo Big Sight to catch new product announcements and get a glimpse of the latest games, dolls, plushies and electronic gizmos.

Organized in collaboration with the Tokyo Metropolitan Government, this event is also supported by METI. While the show isn't anime-specific, you'll find plenty of anime- and game-related goods on display!
4. Jump Festa (Makuhari Messe, Chiba)
Founded in 1999, Jump Festa (ジャンプフェスタ) is sponsored by Shueisha Inc., publisher of the Jump manga anthologies—whose roster includes One Piece, Dragon Ball, Naruto, Gintama, Haikyuu!!, Assassination Classroom and many more.

Held at Chiba's Makuhari Messe in mid-December every year, the event is a prime forum for introducing new movies, manga, games and merchandise. Keep an eye out for plenty of cosplay as well!
3. Tokyo Game Show (Makuhari Messe, Chiba)
First held in 1996, the Tokyo Game Show (東京ゲームショー) is held every September at Makuhari Messe in Chiba. The main focus is Japanese games, though some international games producers participate as well. Like the International Tokyo Toy Show, the event is open only to trade professionals during its first two days, then opened up to the public over the weekend.

Another event supported by METI, attendance is typically well over 200,000 people. The show attracts a large number of cosplayers as well.
2. AnimeJapan (Tokyo Big Sight)
Launched in March 2014, AnimeJapan is an amalgamation of the Tokyo International Anime Fair and the Anime Contents Expo, bringing some of the biggest anime companies together under one roof. How big? The AnimeJapan Executive Committee includes anime retail giant Animate, manga publisher Kadokawa, and production companies such as Aniplex, Bandai Visual, Production I.G, Sunrise, Tezuka Productions, Toei Animation and more!

This is another event supported by METI. With more than 100,000 people in attendance every year, AnimeJapan bills itself as the world's biggest anime event, with plenty of cosplay to boot!
1. Comiket (Tokyo Big Sight)
Typically held at Tokyo Big Sight in August and December, Comic Market (コミックマーケット), or Comiket (コミケ), is a twice-annual, three-day extravaganza by anime and manga fans for anime and manga fans—and the year's biggest dates for serious cosplayers. While it started in the '70s as a small-scale niche event for fans to exchange self-made manga, or doujinshi, it is now the most anticipated event on the anime and manga calendar, drawing more than 500,000 people!

Don't expect the big names at this one, though—while some studios will make a nominal appearance, Comiket is all about the fans!