All About the World Cosplay Summit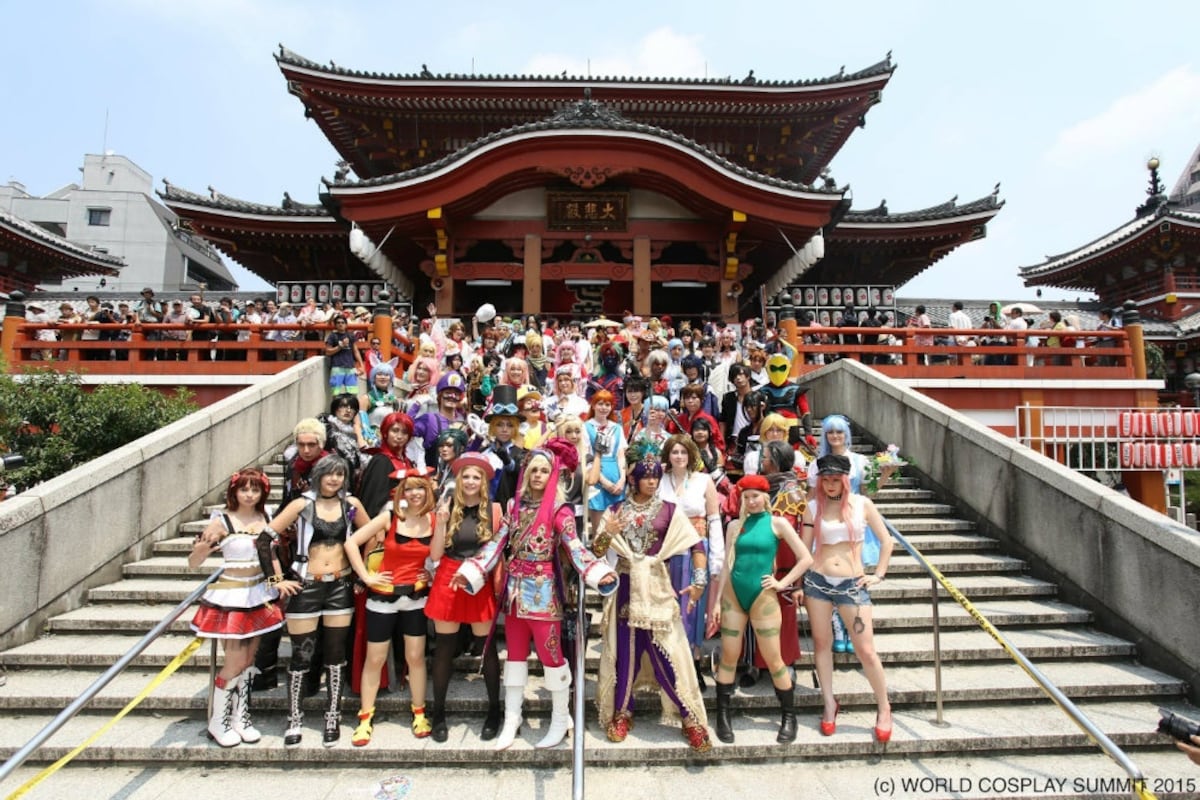 The World Cosplay Summit began in 2003, with countries sending the winners of their respective qualifying tournaments to Nagoya in Aichi Prefecture. The biggest cosplay event on the globe, the Summit is where the world's top cosplayers are crowned.

In 2015, the number of participating countries and regions rose to 28, and the event is now the ultimate aspirational objective for cosplayers worldwide. And with greater media coverage from many countries, the Summit has come to be known as the cosplayer Olympics. Tokumaru Oguri of the World Cosplay Summit executive committee spoke about the path this event has taken and its current outlook.
A mini-program reporting on the cosplay phenomenon and culture, organized by Oguri, then a producer at a Nagoya television station, inspired the inaugural event. "While we were doing research for the show, we learned that cosplay was enjoying more success overseas than in Japan," he says, "so we organized a discussion and invited cosplayers from France, Italy and Germany along with Japanese cosplayers. Even if they couldn't speak each other's languages, their favorite characters all shared the same names. And that's all it took. They had a great time. And that was the first World Cosplay Summit."

When the event and cosplay championships took place at the 2005 World Exposition in Aichi Prefecture, it led to widespread international media coverage from outlets such as Reuters and the Associated Press. As a result, many inquiries came from various countries through their embassies, with some expressing a desire to join in.
Thanks to this momentum, the Ministry of Foreign Affairs and the Ministry of Land, Infrastructure, Transport and Tourism began lending their support in 2006, and in 2009 the event gained the backing of the city of Nagoya to establish the executive committee.

Since then, the event has vastly expanded in scale each year, and as of 2015, a cumulative total of more than 1.96 million people have attended the Summit and its associated events. At the opening ceremonies for the 2015 Summit, held at Laguna Ten Bosch amusement park, representatives from the various countries gathered around as the ship Thousand Sunny (from the popular manga and anime One Piece) floated in the bay, and conducted a tape-cutting ceremony. Participants streamed this event in real time via social networking services worldwide, sharing their excitement and passion with an even larger global audience.
Photos: © World Cosplay Summit 2015