Vans to Release Line of Nintendo 8-Bit Shoes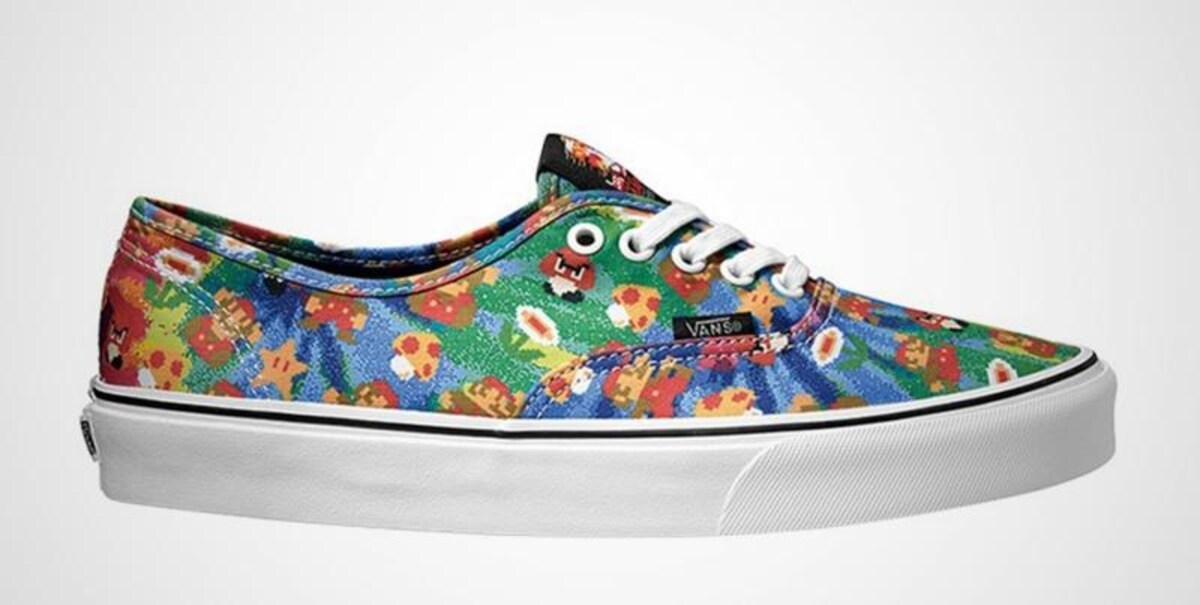 Following the Nintendo x Converse lineup in 2014 and these special Mega Man sneakers that hit Japan last year, Vans certainly isn't the first company to release footwear designs featuring some of our all-time favorite NES games, but their collection might have the most variety we've seen to date.

Check out these retro, yet stylish versions of the company's Authentic, Old Skool, Sk8-Hi, and Slip-On models.
Of course, the classic NES controller makes an appearance.
How about a flashback to Arkanoid?
If you can kick the ducks in Duck Hunt, do you still need a light gun?
Donkey Kong Vans may or may not enhance your barrel-leaping abilities.
These Legend of Zelda shoes may well be the sweetest kicks in Hyrule.
And of course you can get about half a dozen variants of Super Mario Bros.
No word on how much pairs will run yet, but for now they seem to be exclusive to 43einhalb, a sneaker store in Germany that, mercifully, ships worldwide. Either way, as soon as June hits and we decide which pair(s) we can't live without, it'll be on like Donkey Kong! Check for more images below!