Look out! Here Comes the Samurai Spider-Man!
Following up on their Movie Realisation series, which last year transformed a number of well-known Star Wars characters into awesome samurai figurines, toy makers Bandai and Tamashii Nations have teamed up once again for their next release: Samurai Spider-Man.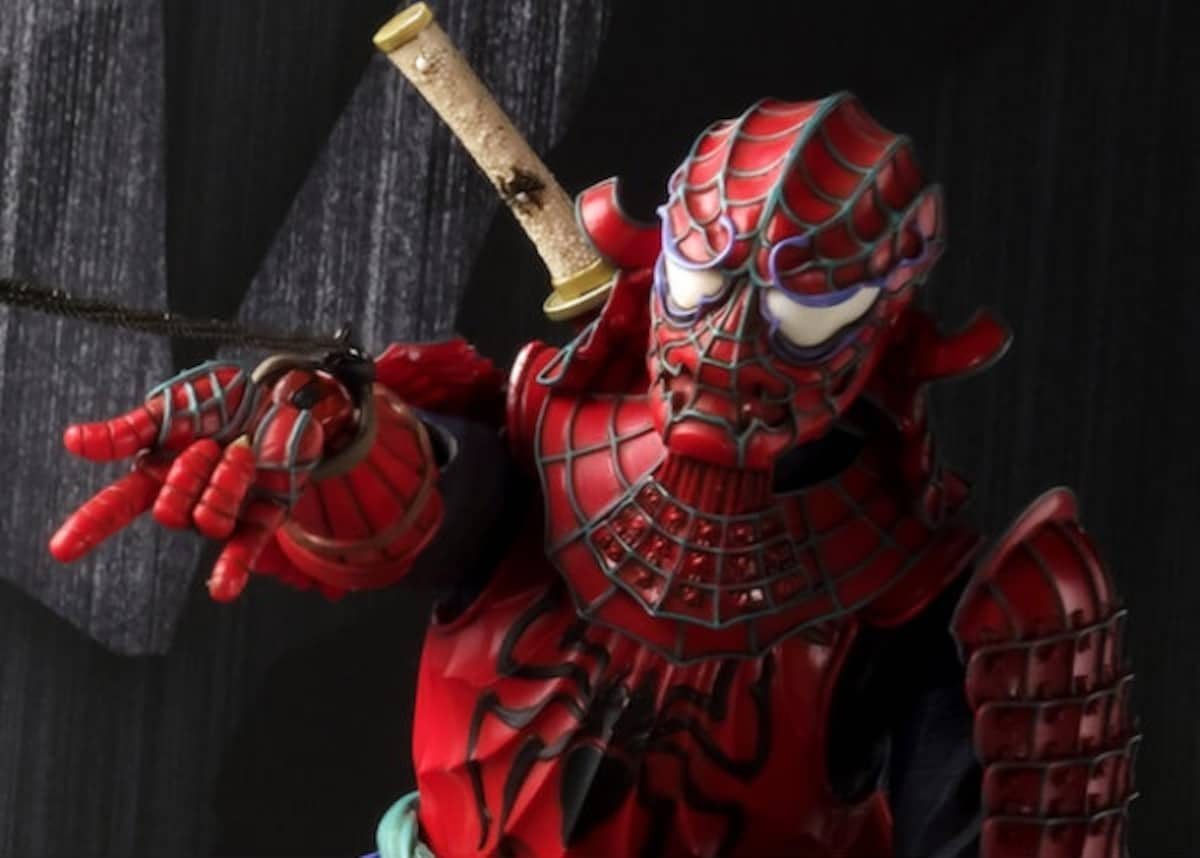 The new addition forms part of the Manga Realisation toy line, and was designed by Takayuki Takeya, the modeler from Japan's legendary toy-making company Bandai, who also created the Samurai Star Wars line of figurines.

By using a combination of PVC and ABS resin, along with interchangeable body parts and accessories, this fierce-looking Spider-Man is able to slip into a number of dynamic, natural poses.
The crimson armor features a web pattern interwoven with "spider silk," along with a spider logo across the breastplate. The samurai helmet features an unusual design that melds with the front part of the face while remaining loosely fitted at the back.
The 18-centimeter-tall (7-in) warrior Spider-Man comes equipped with two samurai swords: the tanto short-blade in front and the long-bladed katana on his back.
In addition to the impressive swords and spectacular red armor, Spider-Man also comes with a grappling hook and chain, for a stealthy, ninja-style take on his traditional built-in web silk.
And with three interchangeable left and right hand parts, our hero is also able to strike his signature pose, showing off the web shooters on his wrists.
Available to order from figurine stores around the country from April 28, the awesome new figurine will be released in August for ¥9,504 (US$87.50). We can't wait to find out who else will be joining Spider-Man in samurai garb as part of the Manga Realisation series in the future!