The Dark Side Goes Old School
As many die-hard Star Wars fans already know, Darth Vader and stormtrooper armor takes many visual cues from samurai gear. However, what if you were to imagine the stormtroopers going back in time to feudal Japan, fighting alongside their warrior general? Thanks to Bandai and Tamashii, this idea has become a reality!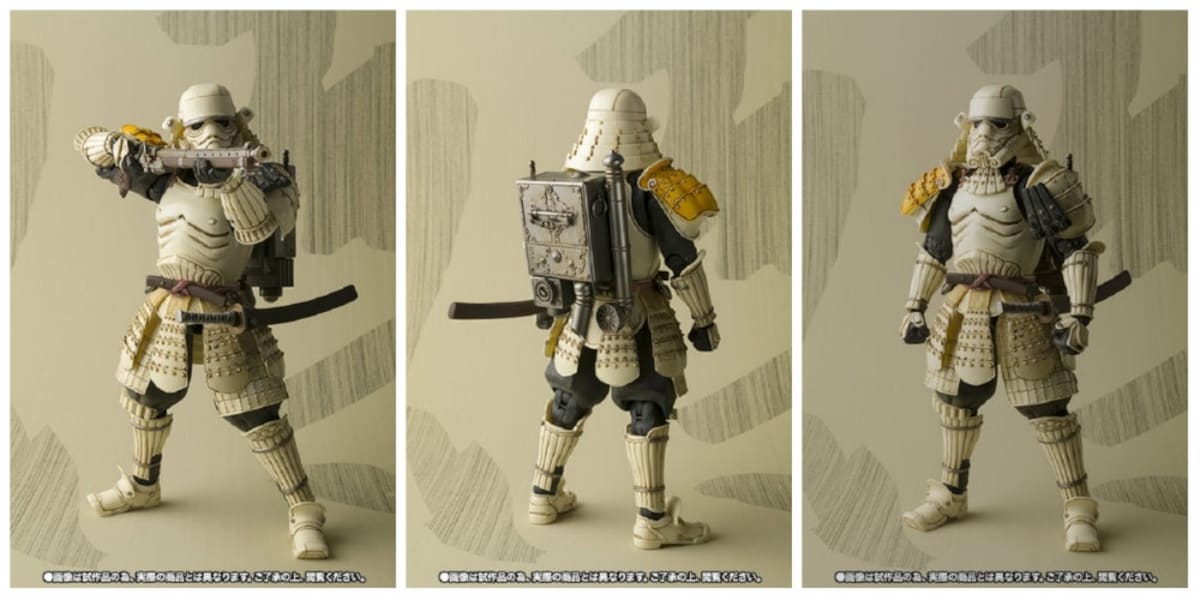 As part of Tamashii Nations' Meisho (great commander) Movie Realization toy line, these really cool sandtrooper stormtrooper figurines are prepared to battle on the sand dunes of Tottori or on Tatooine. Each figure stands 170 millimeters tall (about 6.7 in) and can be purchased at amazon for $77.00. That may seem a little pricey for a toy, but the exquisite detailing makes it worth it.
This sandtrooper is outfitted in classic samurai armor that still retains the look and feel of the Star Wars universe. As a samurai trooper, the toy obviously comes equipped with a sword, but they also sport a couple of matchlock-style rifles.
As the sandtroopers in the movies are specially outfitted to operate in desert conditions, the figure also includes a backpack, which is normally used for carrying water and rations, but seems a little out-of-place with feudal Japan. The design seems to draw its inspiration from the ever popular steampunk style, but doesn't detract from the overall Japanese look.