Intimidate Cashiers with Your Eva Credit Card!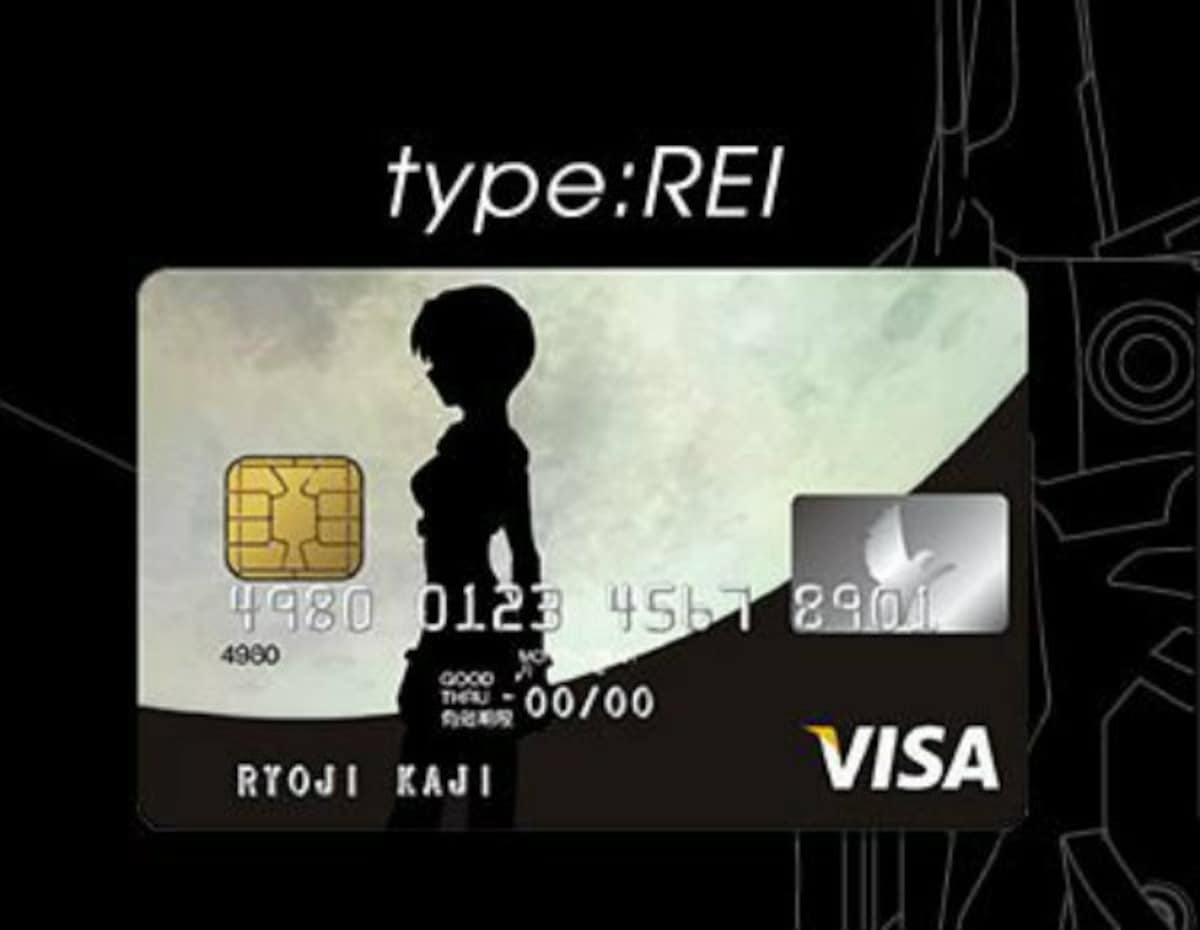 The "type: REI" card is so evocative of the taciturn Eva pilot that you can almost hear voice actress Megumi Hayashibara encouraging you to buy something with it.
Oddly enough, prideful pilot Asuka blends in so well with her robo ride, Evangelion Unit-02, that she's actually hard to spot on the "type: ASUKA" card.
And, of course, the lineup wouldn't be complete without Evangelion Unit-01 on the "type: EVA01" credit card.

Even if you only use your Eva credit card for non-otaku purchases, you'll still get a special plastic file just for signing up and you'll accumulate points when you use the card, which can later be exchanged for exclusive Eva Style notepads and T-shirts.

If you could use a touch of anime in your finances (and the Sailor Moon credit card isn't edgy enough for you), the Evangelion Visa cards, which are accepted in more than 200 countries around the globe, can be applied for online here.