Cash, Credit or Moon Prism Power?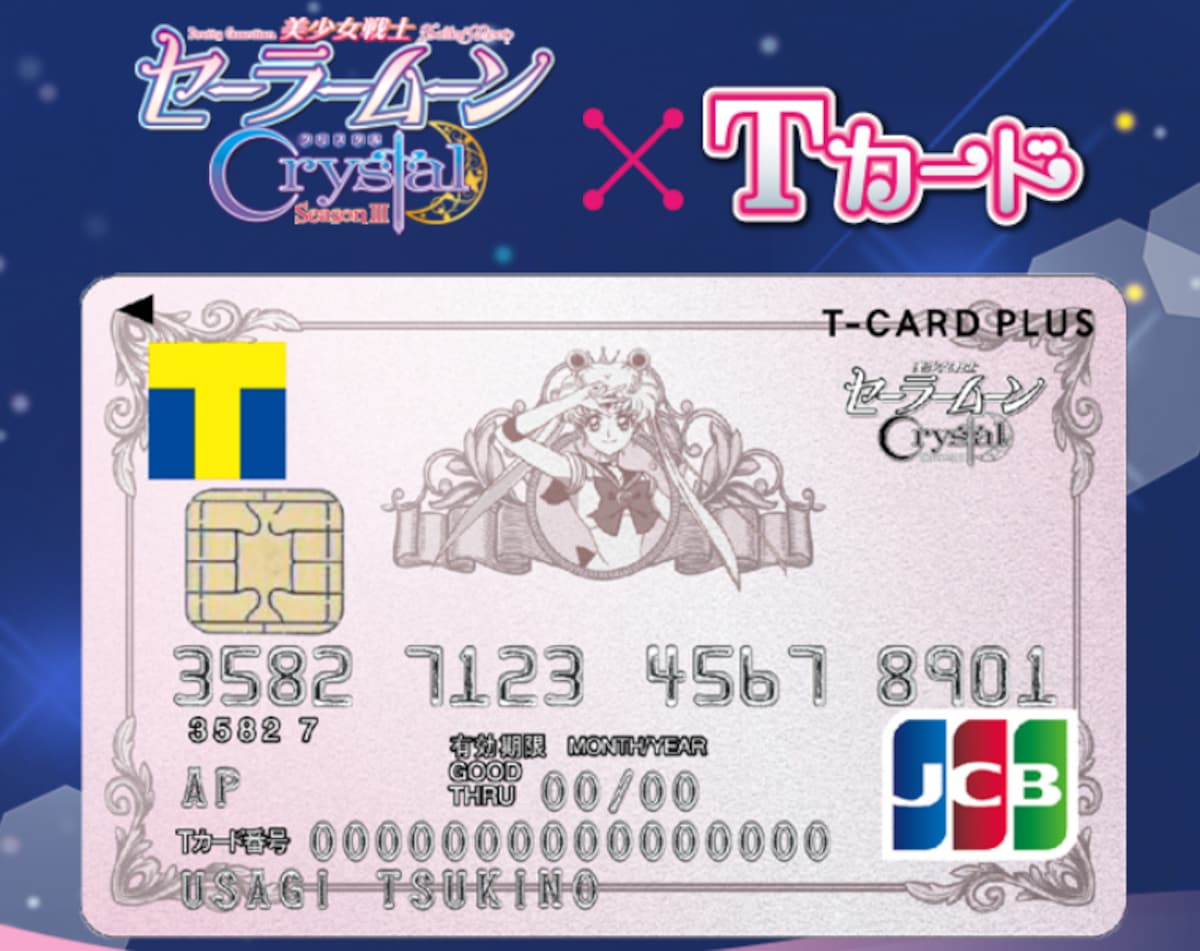 Emblazoned with a saluting Sailor Moon, the credit card also doubles as a T-Card, Japan's most widely used rewards card. Originally a membership card for video rental chain Tsutaya, customers at various convenience stores, pharmacies, restaurants and gas stations in Japan can also accumulate points, or use them for discounts, when making purchases.
Meanwhile, if you're committed to cash, there's also a non-credit card T-Card with the anime's five-member core cast shown in silhouette.