The Purr-fect Yukata for Cat Lovers
Feline lovers in Japan know that when it comes to cute cat goods, nobody does it better than Japanese online retailer Felissimo. With a section called "Nekobu," or "Cat Club," dedicated entirely to the production and sale of feline wares, we're constantly fawning over their items; their latest release is no different.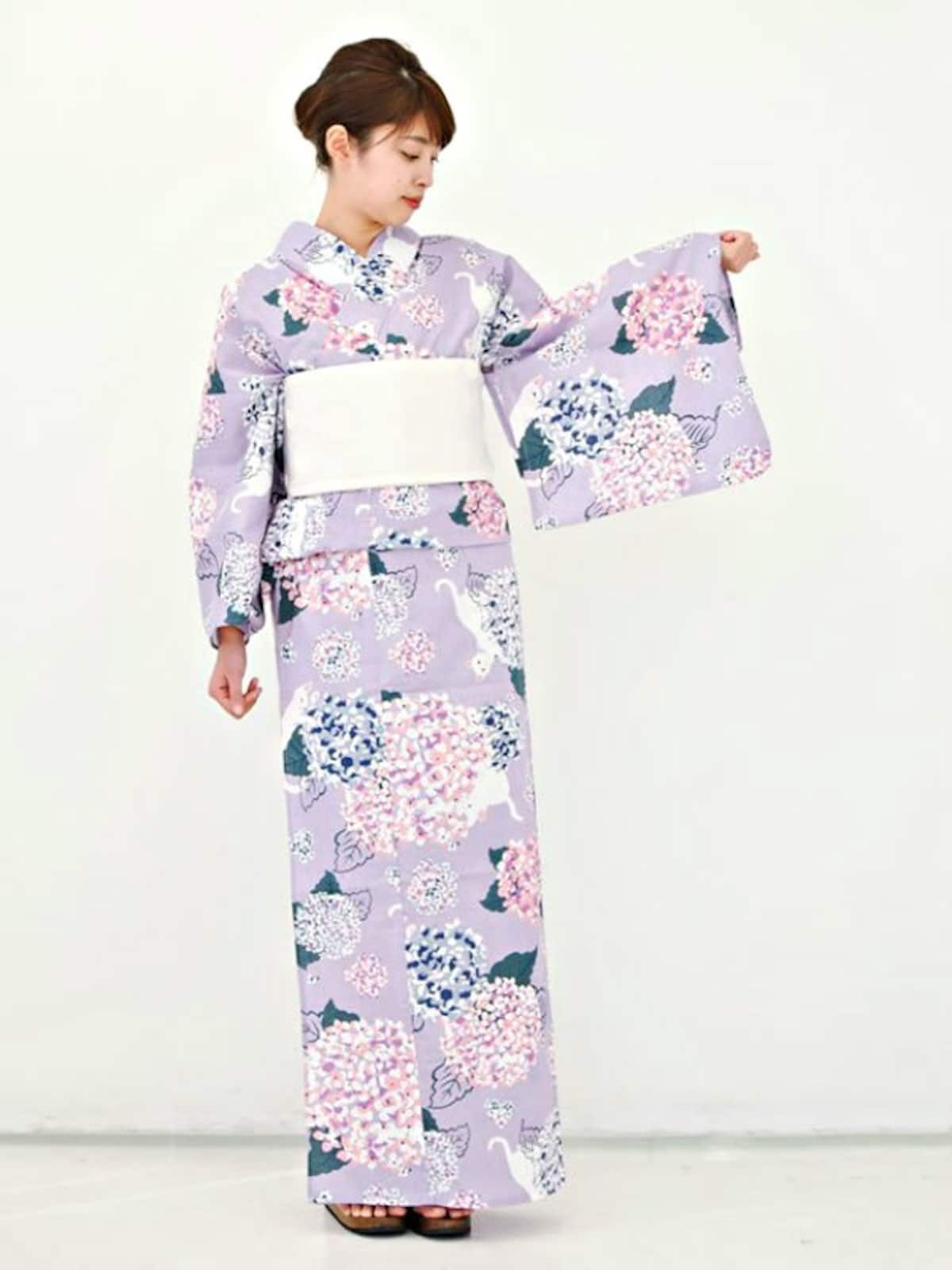 The lavender-colored garment features a floral pattern that has our eyes darting around, searching for the curious cats contained within the design. The white kitties can be found peering out over the hydrangea blooms in a number of cute poses.
Hydrangeas, which bloom in June, are a popular symbol of summer in Japan and are also printed on the yukata as well.

Retailing for ¥8,880 (about US$80), the summer kimono will only be available in limited numbers, released to coincide with the beginning of the hydrangea season.
Made from 100 percent cotton, the yukata is designed to keep you cool during the hot and humid months and is fun to wear while enjoying summer festivals and fireworks. Don't forget to enhance the kitty concept with a cute cat-eared hairstyle!
And if you're not planning on wearing a yukata this summer, you can still show your kitten love with a giant tote bag featuring the same floral design. Complete with a snap closure and large internal pockets, the bag retails for ¥4,202 (US$38). 

If you can't wait to get your paws on these items, head over to Felissimo's website where you can purchase the bag and yukata.