Manga Messages of Hope & Strength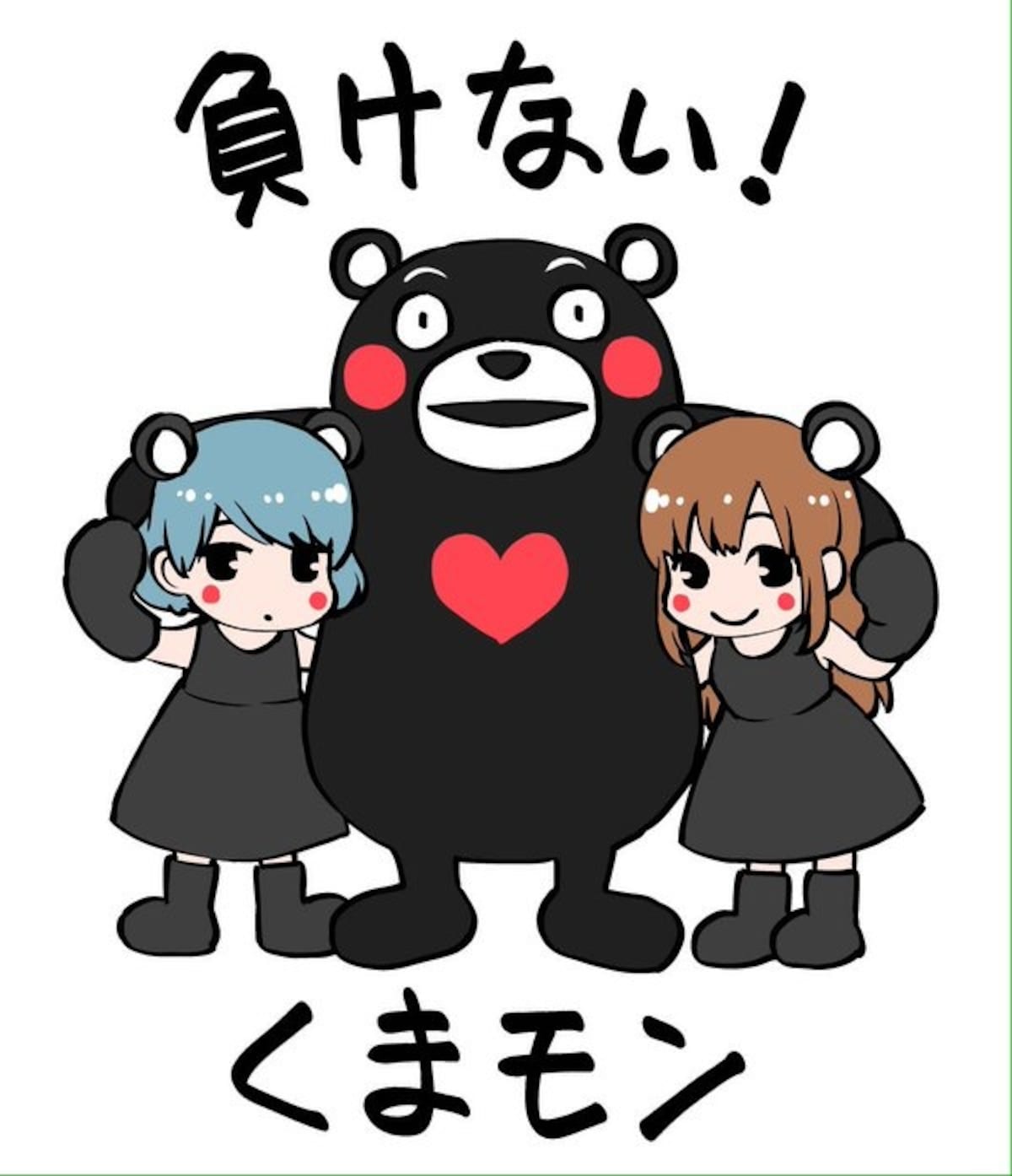 The manga artist behind Dome x Kano and Find New Way!, Kei Sasuga, propped up Kumamon with two adorable girls. It says, "Don't lose, Kumamon!" (i.e. "Don't give up!").
Koji Seo, the manga artist who wrote Suzuka and Fuuka, drew Kumamon wearing a typical Japanese construction worker's helmet with a warning: "Please stay away from crumbling buildings!"
Standing at the top of Mount Aso, Keiji Najima drew Kumamon waving a magic wand (or is that a lightsaber?) over the volcano's vent. Keiji Najima is well known for his manga work, Muromi-san.
It's only natural that Sayuri Tatsuyama, the author behind the adorable animal-centric manga Pukupuku Natural Circular Notice, would draw Kumamoto's mascot with pets all around him.
Kyosuke Motomi added two characters, Kyutaro Horikita and Fumi Nishioka from his manga QQ Sweeper, to aid Kumamon in cleaning up after the earthquake.
And last but not least, we have Mitsukazu Mihara's Kumamon depicted in Lolita fashion, serving cupcakes under a banner that reads, "Stay strong Kumamoto." Gothic Lolita fans may recognize Mitsukazu Mihara's name since she does the cover art for Gothic & Lolita Bible magazine.

More artwork is sure to come out over Twitter, which can be seen by keeping an eye on the Kumamon Ganbare Art hashtag (#くまモン頑張れ絵 in Japanese). And while you're at it, why not make your own special message of support? Food and shelter might be hard to send from far parts of the globe, but even a sign of support can make a small difference in the lives of people affected.