Manga Messages of Hope & Strength
Kumamoto Prefecture is well known to many people thanks in part to the region's mega-star yurukyara Kumamon. Easily a household name in Japan, the bear, which is said to have surpassed a billion yen in revenue, has now become a symbol for those outside of Japan to rally behind in support of the disaster-stricken region.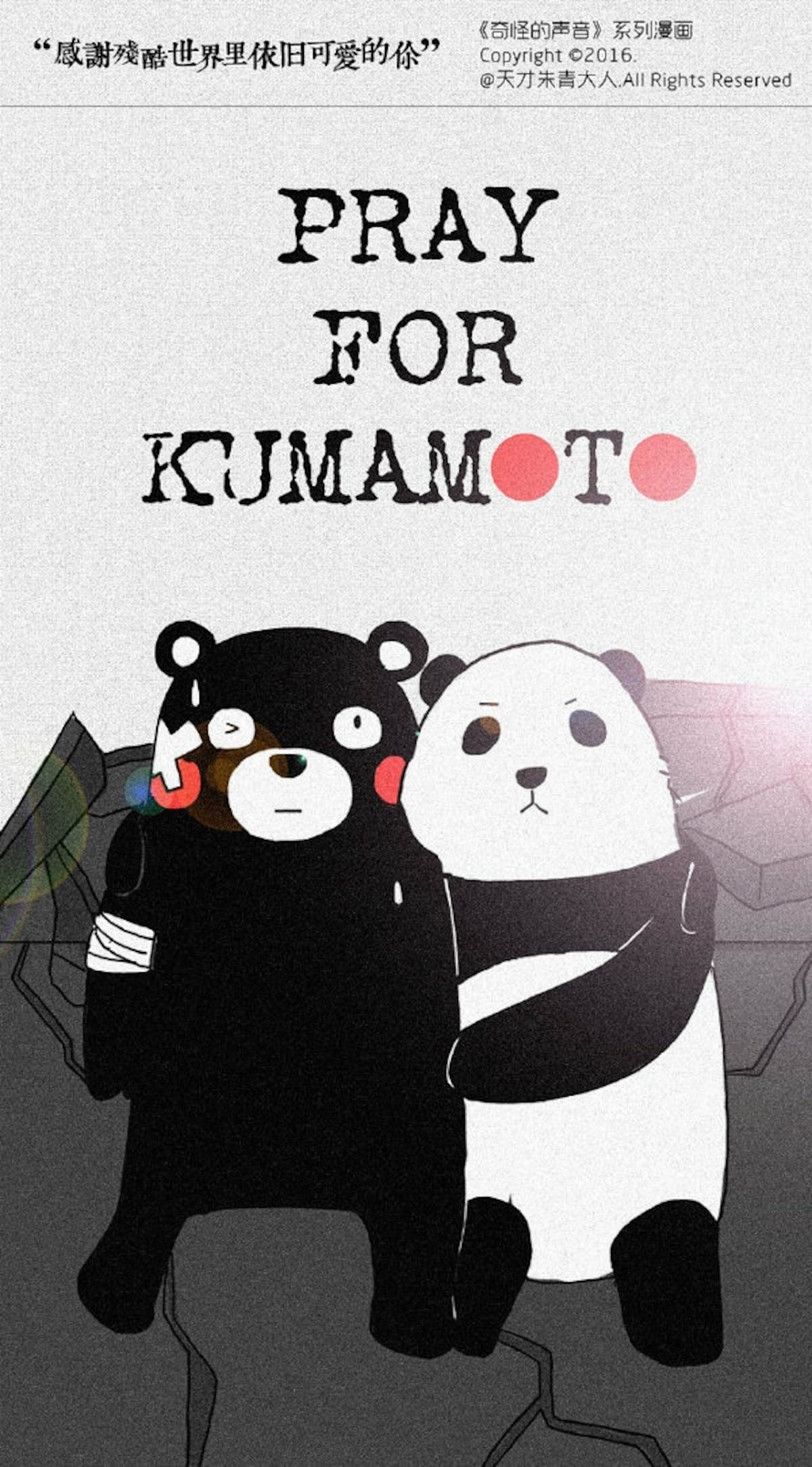 Illustrators from China have paired their nation's own symbolic bear, the panda, comforting the iconic bear of Kumamoto.
This adorable drawing's caption reads, "Because we are 'bears,' because we are 'life'."
This one says, "I would like to be with you again on a peaceful Earth."

Of course, inside Japan as well, many Kumamon-themed messages of support for Kumamoto have been steadily coming out from the manga community.
Let's start off with manga author George Morikawa, known for his long-running Hajime No Ippo boxing manga. The text reads, "Please be strong!!"
This is another manga piece from George Morikawa where Kumamon exclaims, "I haven't lost mon!" against opponent Mamoru Takamura from Hajime no Ippo.
The creator behind Animal Land and Zatch Bell, Makoto Raiku, decided to show off one of Kumamoto's famous products, shochu, with the iconic bear saying, "Because I heard that Kumamoto men never lose as long as they have sake... THIS!!"
Miki Yoshikawa, the manga artist who wrote Yamada-kun and the Seven Witches, transformed the lovable bear into a witch with a caption that reads, "I stand by you!!"