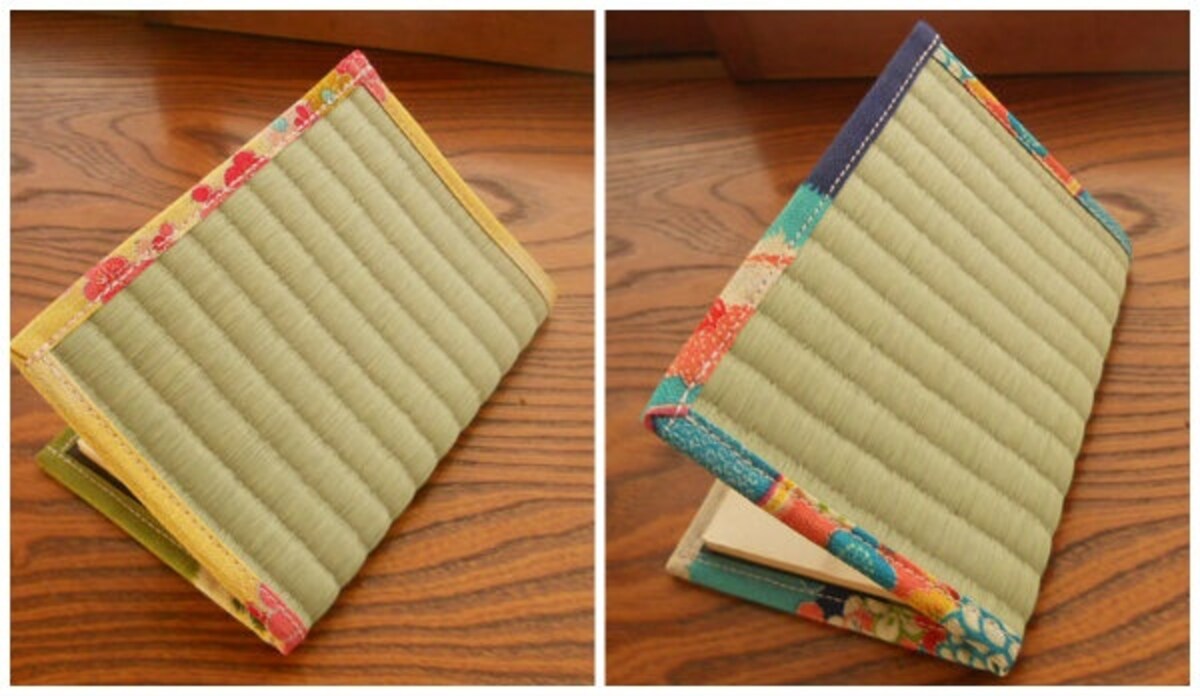 The craftsmen at Matsuya, a tatami maker in Gunma Prefecture, will be perfectly happy to supply you with flooring for your home. However, they're also ready to provide you with slip-on book covers that will keep your reading material looking as sophisticated as any of the prose found within its pages.
Matsuya offers a variety of designs, some with cloth borders, and most include some sort of traditional Japanese motif, such as goldfish, cherry blossoms or Mount Fuji as an accent.

Prices vary by the exact cover, but start at less than ¥900 (US$8.40) for the least expensive varieties. Even the top-of-the-line versions only run about ¥2,500 (US$23).
But maybe you don't have much time to read, because of your dynamic, on-the-go job? In that case, you'll be glad to know that Matsuya also has tatami business card holders for ¥2,100 ($19.40).

The complete lineup of tatami book covers and card holders can be seen, and ordered, here and here at Matsuya's online store.