5 Nations of Lawson
1. China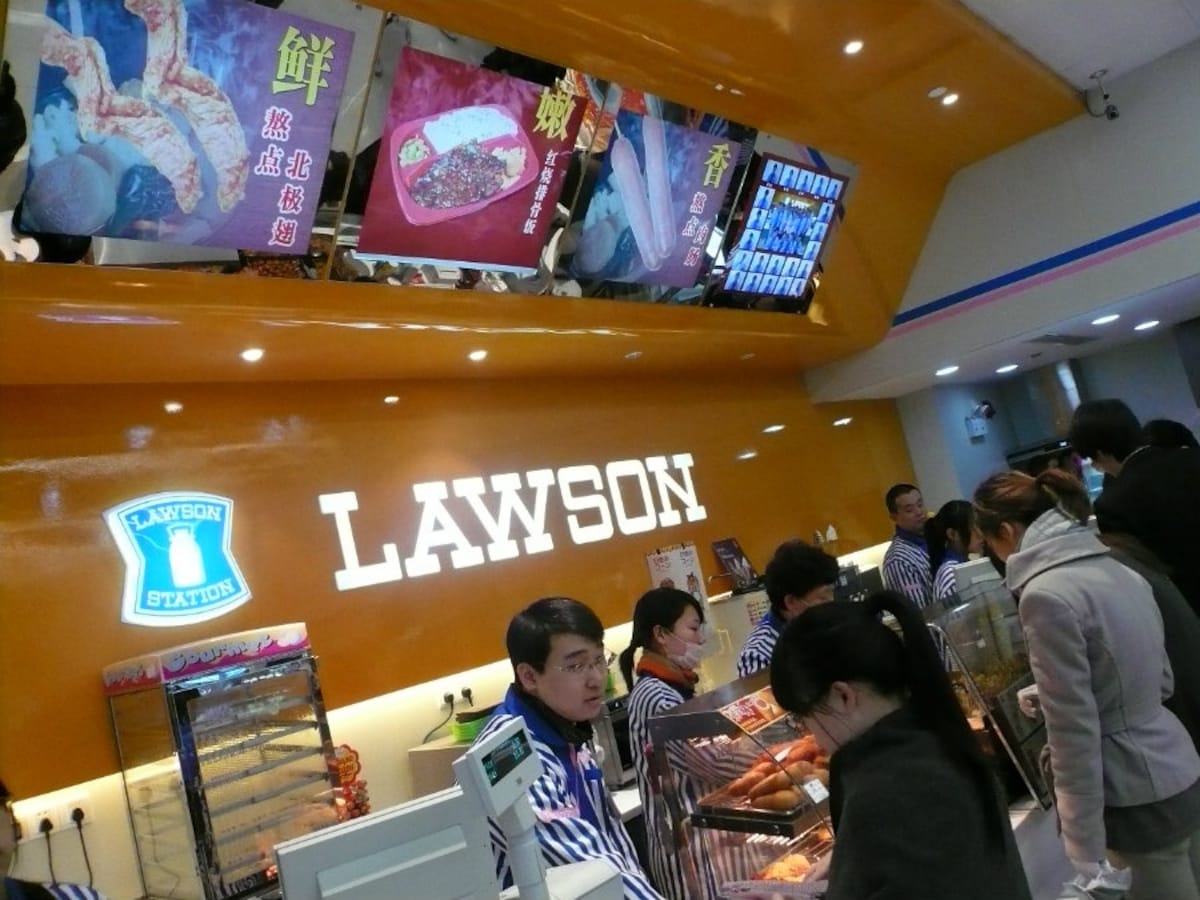 Lawson opened its first overseas store in Shanghai, China, in July 1996. There are now 685 Lawson stores in the country spread through Shanghai, Beijing, Dalian and Chongqing. Chinese stores have also been experimenting with in-store cooking in some stores, selling rice porridge during the morning.
2. Indonesia
Lawson's first store in Indonesia opened in July 2011. Mainly focused in Jakarta, the 38 stores are located in residential areas, along highways and near schools. Since convenience stores in Indonesia generally offer eat-in space along with fast food and drinks, Lawson stores in the country offer the same services. Oden is particularly popular, as is the rainbow roll cake.
3. Hawaii (USA)
Lawson came back to the U.S. in 2012, an there are now two Lawson locations in Hawaii. One is at the Sheraton Waikiki, which offers a selection of 1,500 items, including souvenirs such as caps and T-shirts. The other can be found at Moana Surfrider resort. Located near the beach, the Moana Surfrider location offers various beach items and fast food. In addition to the usual oden and hand-made rice balls, the Hawaiian steamed buns, or manapua, are quite popular!
4. Thailand
There are 51 Lawson stores in Thailand, branded as Lawson 108. Opened beginning in 2013, the big products here are roll cakes, doughnuts, desserts, rice balls, hamburgers and fried food—not to mention the chocolate, choux creme and udon you see above!
5. Philippines
The first Lawson store in the Philippines just opened in March 2015, and already there are 17 stores in the country as of April 2016. The goal is to have 500 convenience stores in the Philippines by 2020. Meanwhile, the self-serve soft ice cream is proving to be a local favorite!
Lawson Walk
If you want to experience Lawson in a variety of countries in a more interactive way, try out the adorable Lawson Walk website. You can use the scroll button on your mouse to "walk" through the international locations where Lawson has stores, with creative pop-ups indicating services in each country.
Your avatar, Akiko, changes costume as she arrives in each new country. You can also speed up the walk by clicking on the country you'd like to look at (note that this was prepared before stores were opened in the Philippines, however). Take a look below!