Stay Connected! Phone Service for Tourists
One of the first questions people ask before visiting Japan is: "Can I get a regular Japanese phone contract?" The simple answer is no. Even getting a prepaid phone requires a valid Japanese ID card. Having that said, there are options that can help you stay connected with your loved ones overseas while you travel. Find them all below!
Ask About Roaming Charges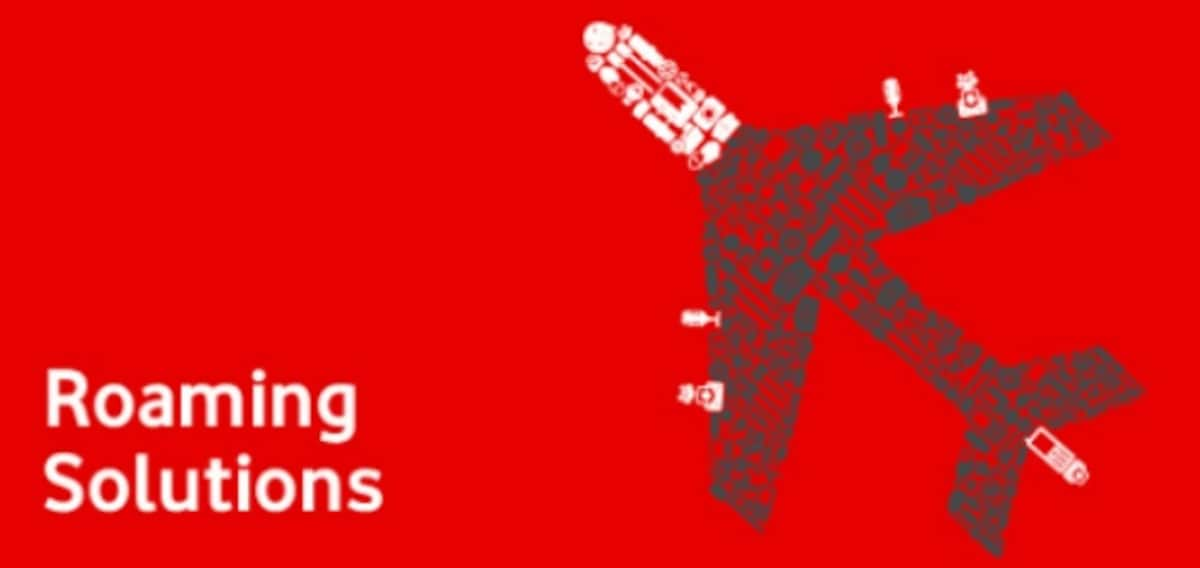 Before doing anything, don't forget to ask your current service provider about options for overseas travel. For example, Vodafone offers global roaming options you'll be charged a fixed amount, either per call or per day, and with that you will be able to enjoy the similar costs as you would in your home country. While not all providers may offer the same kind of plan, make sure to ask!
Rent a Data SIM Card
If you plan to use your smartphone a lot, one of the best options is a data SIM card. While you won't have a phone number, you'll still be able to keep in touch via VOIP calling and messaging apps like Skype, Whatsapp, Line or Viber. Additionally, albeit rarer, voice and data cards for tourists also exist.

Before going with this option, make sure that your current cellphone is compatible with the 3G/4G/LTE Japanese networks. While all modern smartphones should be, some older ones might not.

There are several companies offering this kind of product. One of the oldest and best known is B-Mobile, which currently offers SIM cards in weekly and biweekly plans.
Rental Phone/ Voice SIM Card
If you really need to make phone calls to regular phone numbers inside Japan, one option is to rent a phone with a voice SIM card. However, keep in mind that this kind of plan mostly involves expensive daily charges and is therefore more suitable for shorter stays.

Softbank will rent you a phone that can make calls, or a 3G SIM card. Global Advanced Communication has similar offers, with phone rentals for both iPhone and Android phone, and even a voice SIM card offer.
Rent a Pocket Wi-Fi
This is the best option if you plan to use multiple devices, or devices other than a phone (such as a tablet computer). One of the cons of this method is that the portable Wi-Fi router might run out of battery, so you should also bring a charger with you.

If you already own a pocket Wi-Fi router, some companies also offer SIM-only rentals. Remember to check with each company's customer service department for availability and compatibility issues.
Paid Wi-Fi spots
The Wi2 300 wireless internet service has more than 200,000 access points scattered all around Japan, including airports, limousine buses, fast food joints and restaurants. The Wi2 300 network can be accessed by buying a pass, which can range from six hours to one week. For more information on the network and on how to buy passes, visit the company's website.

A similar service is offered by Softbank through their BB Mobile Points.
Free Wi-Fi
While still underdeveloped compared to other countries, Japan has its own free Wi-Fi spots. To be accessed, most of them will require some form of registration, either in English or Japanese.

Free Wi-Fi by Japan Tourism Agency
The Japan Tourism Agency has set up free Wi-Fi spots around Tokyo, Yokohama, Haneda and Narita Airports. To find them, look for the logo pictured above, or check the list on their website.

Wi2 300—Free version
We mentioned the paid Wi2 300 service above, but there are also spots that you can access free of charge. You can check a full list of free and premium access points, divided by city, here. To access the free ones, you'll need to download the Travel Japan Wi-Fi App.
Additionally, tourists who use the Keisei Skyliner from Narita Airport can get a free six-hour pass for the network by showing their passport at the ticket counter (details here), and Keikyu Line passengers can get a 2-week pass just by scanning their passport at the appointed machine located at Haneda Airport (details here).

NTT East Free Wi-Fi Japan
If you're a tourist, you can enjoy access to the NTT spots for 14 days. All you need to do is go to one of the available locations and show your passport; you'll be given a card with the ID and password necessary to connect to the network. For more information, check the NTT website where you'll find a detailed explanation on where to get your card, how to activate it and a list of the available spots.

Softbank Free Wi-Fi Passport
Similar to the services mentioned above, Softbank offers free Wi-Fi in approximately 400,000 spots around Japan. The service can be used for two weeks and is reserved for those with a Global Roaming contract. You can check the details here
Free City Wi-Fi
Many Japanese cities or municipalities offer free Wi-Fi hot points upon registration, and the list keeps growing!

• Osaka (30 minutes per session with unlimited resets, or four 15-minutes access periods per day with Osaka Free Wi-Fi Lite)
• Kobe (to access, get a card in one of the card distribution places)
• Kyushu
• Kyoto (reauthentication every 30 minutes in some locations)
• Nara (Japanese only)
• Hakodate
• Odaiba, Tokyo
• Ginza, Tokyo
• Omotesando, Tokyo
• Shibuya, Tokyo (present your passport at one of the listed locations)
• Nakano, Tokyo (Japanese only)

Transportation system
Little by little, free Wi-Fi is spreading nationwide to subway and rail systems. While not all stations are covered, and there are daily—or session-based—time limits, the bigger stations guarantee free Wi-Fi that only requires registration. You can ask for details at the station's information counter, or check each company's website:

• JR East
• Tokyo Metro
• Odakyu Line (up to 30 days)
• JR West
• Hankyuu Hanshin Lines (Osaka/Kyoto/Kobe)