Tokyo's Final Photos of the Sakura Season?
Every year, sakura petals produce a gorgeous display for everyone to enjoy. Sadly, the cherry blossoms don't hang around too long, and the beautiful petals start to scatter. Fortunately, they go out with a gorgeous bang. There's even a term for cherry blossoms floating in the air: sakura fubuki, which translates as "sakura blizzard."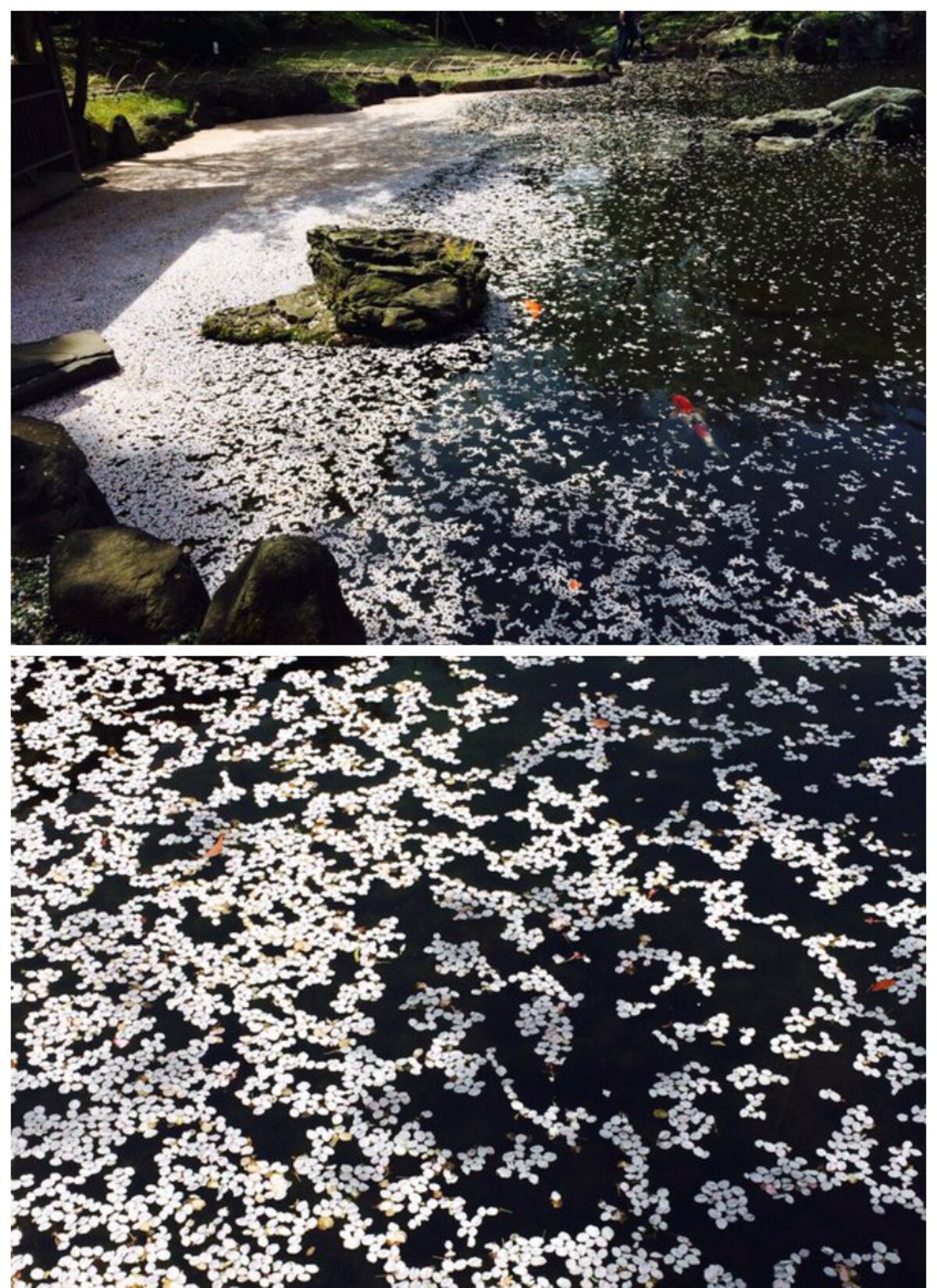 One great destination for cherry blossoms is Tokyo's Yasukuni Shrine, where the koi swimming below the sakura petals are so perfect it could be a painting.
These photos really do look like a blizzard has just rolled through!
The pink petals almost look like small little pebbles next to the ivory and gray rocks.