The Next Stage of Japan's Beloved Pancake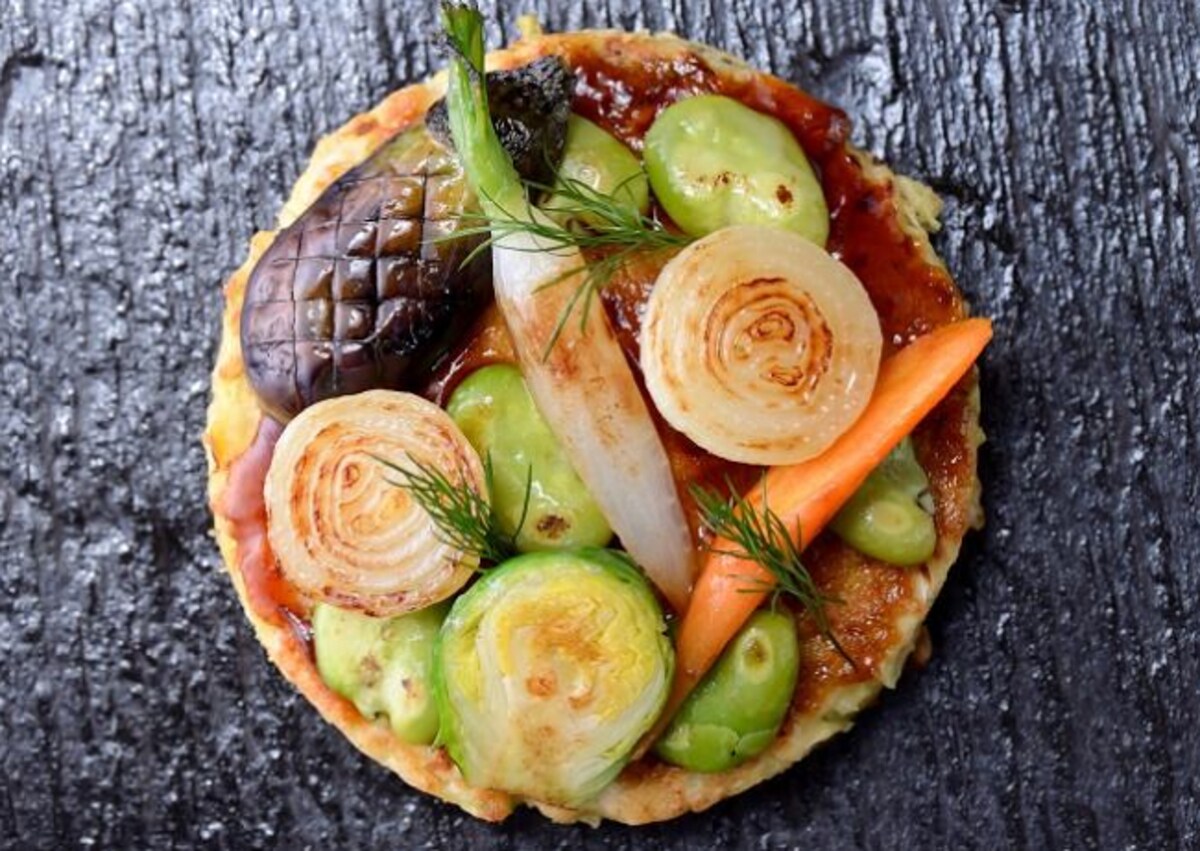 Okonomiyaki and teppanyaki are classic examples of Japanese cuisine that travelers look forward to eating when they visit. While okonomiyaki is literally an "as you like it" savory pancake, teppanyaki is whatever you like grilled to perfection on a flat grill (teppan). They're both delicious dishes that vary slightly from restaurant to restaurant, allowing each chef to put their own personal spin on it. But the chefs over at Umami Teppan Kingyo in Osaka really know how to spin the traditional pancake recipe.
As opposed to having the veggies all mixed in, like traditional okonomiyaki, they're delicately placed on top.
The vegetables come directly from individual farmers while the meats come from a butcher with over 100 years of service. If you think their (r)evolutionary okonomiyaki looks good, take a look at some of their other popular dishes like Teppan Steak...
and Tosaaka Beef on a salt plate.
These beautiful cuts of meat look positively delicious!
Even the raw food is mouth-watering.
All of the dishes look like works of art with large, bright pieces of food that appear to be bursting with flavor. This definitely seems like a fun place to try out a bold, new style of okonomiyaki as well as some tasty grilled fare. If you're in the area, make sure you bring an empty stomach. Because if the food tastes half as good as it looks, you're never going to want to stop eating.

To check out more pictures and information about the shop, be sure read the full story below!