Sip on Sailor Moon-Inspired Drinks
Fans cheered for the Sailor Moon Crystal season 3 trailer which introduced us to Sailor Uranus, Neptune, Pluto and Saturn. Now, anime theme cafe Anion Station will be bringing back its Sailor Moon Crystal menu in Tokyo and Osaka, featuring outer scout-themed food and drinks.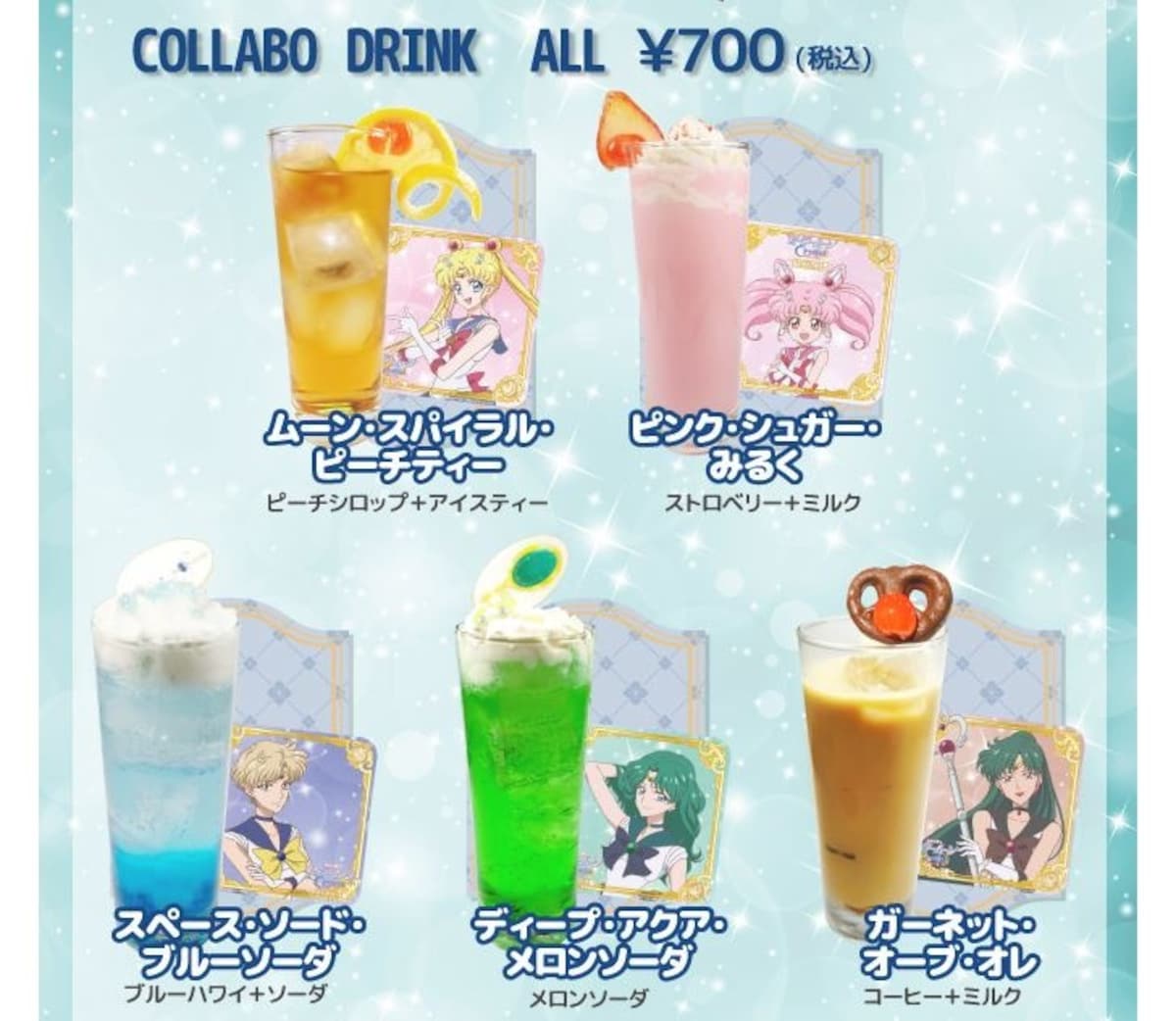 The cafe will serve five drinks: Moon Spiral Peach Tea, Pink Sugar Milk, Space Sword Blue Soda, Deep Aqua Melon Soda, and Garnet Orb Au Lait...