Top 5 Recommended Manga & Anime of 2016
5. Shimoneta: A Boring World Where the Concept of Dirty Jokes Doesn't Exist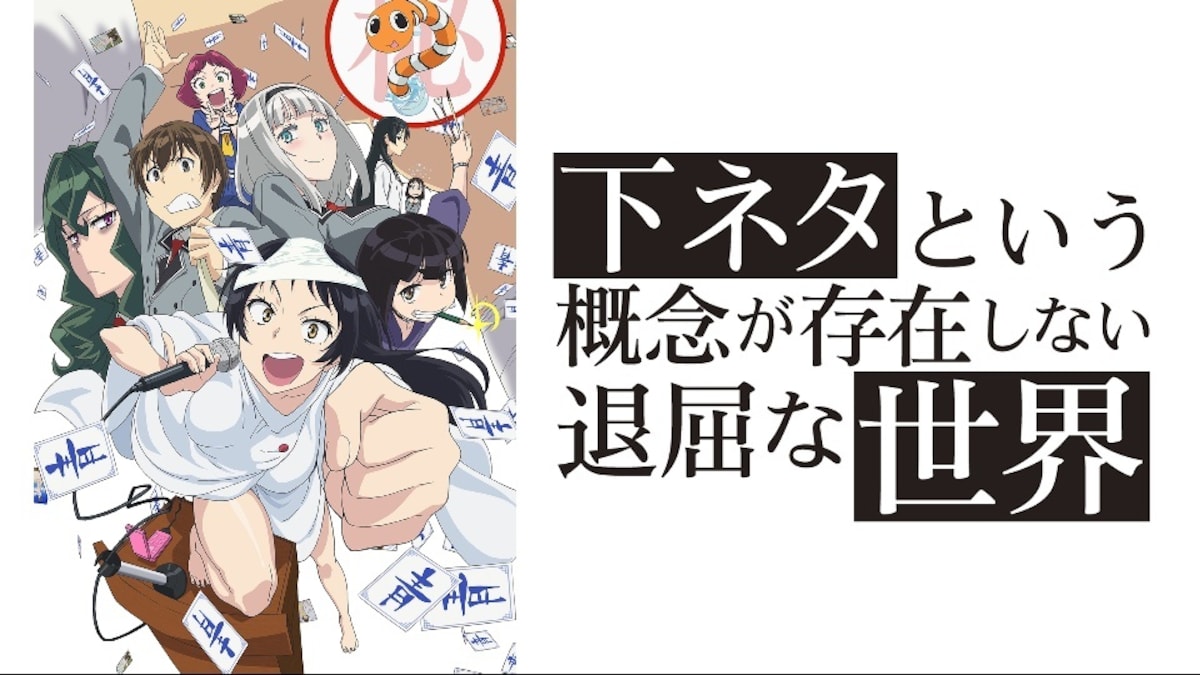 In a world that bans dirty jokes, a rude and flashy terrorist group refuses to accept the new norms of society. Part comedy and part social commentary, the story shows how anything can be made dirty.
4. Overlord
A popular online game turns into a terrifying reality that no one can escape, from which a dark hero emerges to seek out domination in this new world.
3. Amagi Brilliant Park
A high school student is chosen to be the savior of the most boring amusement park in history. This romantic comedy blends idealism with the harsh reality of when our dreams don't come true.
2. Saekano: How to Raise a Boring Girlfriend
A mega-otaku is convinced that the girl he saw at the top of a hill is the ultimate heroine for his dating game. It turns out though that she's the most boring girl in school, but he won't be deterred. Now he's got to make this dull girl into a worthy heroine.
1. Is It Wrong to Try to Pick Up Girls in a Dungeon?
As the title suggests, a young man struggles through that question after he is saved in a dungeon by a beautiful swordswoman. He then devotes all his time training to be her equal while also trying to capture her heart, though failing to realize he's captured the hearts of many around him.

Finally, we come to the final category, the Top 5 entertainment novels.
5. Beatless
If it looks human, but doesn't have a heart, can this "thing" be loved and love in return? In a near-future where androids known as hEIs are a part of everyday life, this is the question one high school student must face when he finds an escaped hEI and agrees to be her owner.
4. A Vow Fulfilled
Six characters are richly depicted in six short stories that give life to the light and dark sides of the world around us.
3. The Murder of Alice
A graduate student begins dreaming of herself as Alice in Wonderland, but it's not the land of whimsical fantasy anymore. Murders are happening across the land, and when Humpty Dumpty dies in the dream and a professor nicknamed "Egg" also passes, she must investigate the murders or else become a suspect and perhaps lose her own life.
2. Kaidanto Series
On an island of abandoned people who are controlled by a witch, you can only escape if you find that which you have "lost." A young high school boy is living peacefully on the island, remembering nothing of his life before it, until his ex-girlfriend shows up and changes everything.