Top 5 Recommended Manga & Anime of 2016
In 2015, the Yomiuri Shimbun decided to celebrate 140 years of newspaper excellence by asking its readers to vote for a Japanese manga or anime series that would appeal to foreign audiences, and has continued this trend every year since. Below we present the Top 5 manga and anime of 2016! We'll start off with manga first.
5. Everyday Life with Monster Girls (Monster Musume)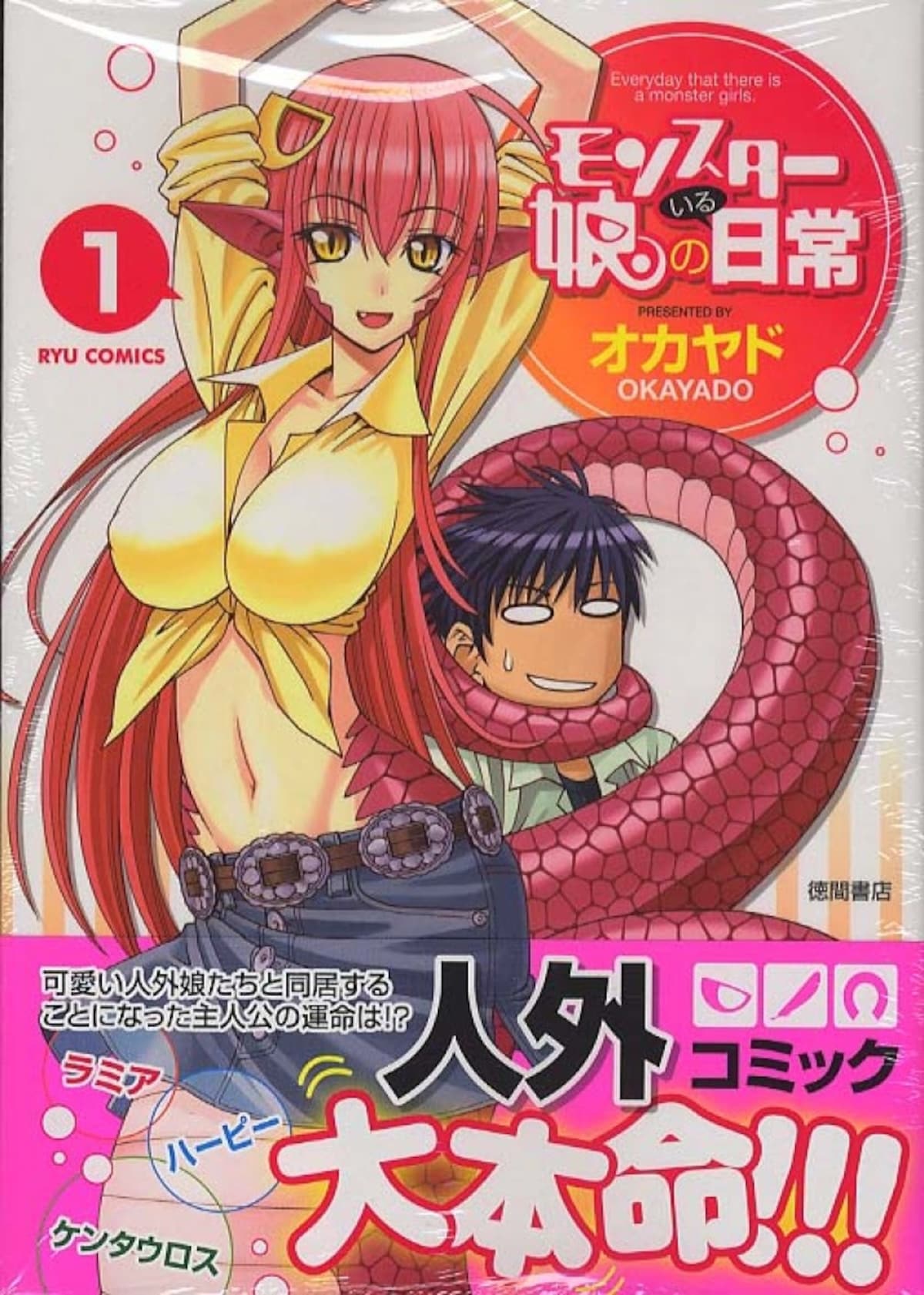 This romantic comedy pairs one lucky guy with a harem of cute monster girls. How is a young human supposed to survive?
4. Twittering Birds Never Fly
This dark love story features a young Yakuza boss who seems to sleep with anyone, and an up-and-coming new recruit. Their painful backgrounds and dangerous lives make for characters that have been rarely seen in a boy's love manga.
3. Haikyu!!
Fans of sports manga will fall in love with Hinata, who wants to be the best high school volleyball player despite his short stature. Friendships and rivalries are tested, as well as showing how our greatest weakness can actually be our biggest strength.
2. Tokyo Ghoul
After a terrible date, Kaneki finds that he's been turned into a half-ghoul who must eat human flesh to survive. This dark fantasy depicts his struggles of being a monster that still has a human heart.
1. One Punch Man
If you haven't gotten on the One-Punch Man train yet, you're missing out on something special. The story follows its superhero protagonist, Saitama, who has grown bored with his incredible powers because no one can provide a sufficient challenge. This action/superhero/parody manga is still ongoing, and has yet to lose any of its original steam.

Now that we've covered manga, let's move onto the Top 5 anime that came out in 2016.
5. Psycho-Pass
In a dystopian future where crime is measured by computers in Japan, the question of justice is pondered when the fates of the characters intersect.
4. Monthy Girls' Nozaki-kun
This school comedy is all about the hilarity of missed opportunities and the beating of your heart when love is in the air. Will the high school girl be able to get her feelings across to her classmate, who's yet to experience his own first love story?
3. My Teen Romantic Comedy SNAFU TOO!
The pessimistic protagonist, who has no friends, is forced into a club where he has to help people solve their problems. His outlook on life, paired with his negativity, causes him to solve them in strange ways, but his interaction with people starts to change him little by little.
2. Shirobako
Five girls vow to work together in the anime industry after successfully making an animation in their high school club. Their experiences not only give the audience an inside look into the stresses of a job in animation, but also into their own personal lives.
1. Your Lie in April
Kosei, a music prodigy, loses his ability to hear the sound of his piano after a mental breakdown following the death of his mother. He resigns to live his life away from music until he meets a free-spirited girl whose skill with the violin reflects her unbounded personality.

Readers also were able to select their top picks for light novels...