Keep Warm in a Samurai-Inspired Hoodie
Thanks to Tokyo Otaku Mode, there's a way to bring samurai fashion into your daily life. The U.S.-based company is launching a crowdfunding campaign to bring Japanese-designed Samurai Armor Hoodie to the rest of the world.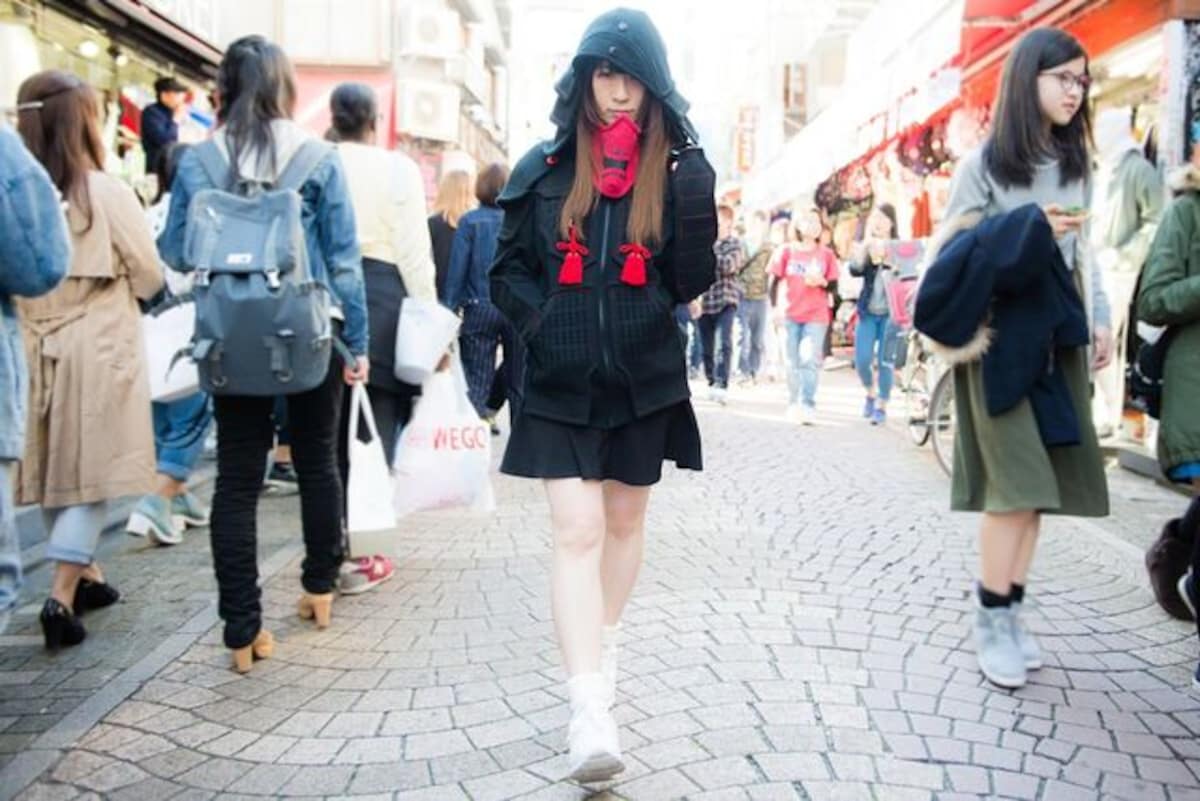 Created by Bamboo, vocalist for anime theme song band Milktub, the Samurai Armor Hoodie takes as many styling cues as it can from the traditional battlefield equipment, such as a plated look to the shoulders and neck areas.
The kanji character on the back, bu, refers to a samurai warrior.
Other creative points include hand coverings that extend from the forearms...
...plus face masks and tassels.
While the all-cloth hoodie won't offer any protection against an adversary's katana or naginata, Bamboo boasts that the material is twice as thick as that used in most hoodies, which should help put up a strong defense against an onslaught of chilly weather conditions. Field-testers in Japan have also remarked that the extra fabric provides great padding for airsoft gun enthusiasts.
If you're not in the mood to go full samurai, the additional shoulder flaps and chest cords can be removed—and the makers recommend doing so, plus putting the hoodie into a laundry bag, before tossing it into your washing machine. Available colors are basic black, snow-white, and crimson red.