9 Can't-Miss Souvenirs from Tokyo Disneyland
9. Donald & Daisy Kiss Sunglasses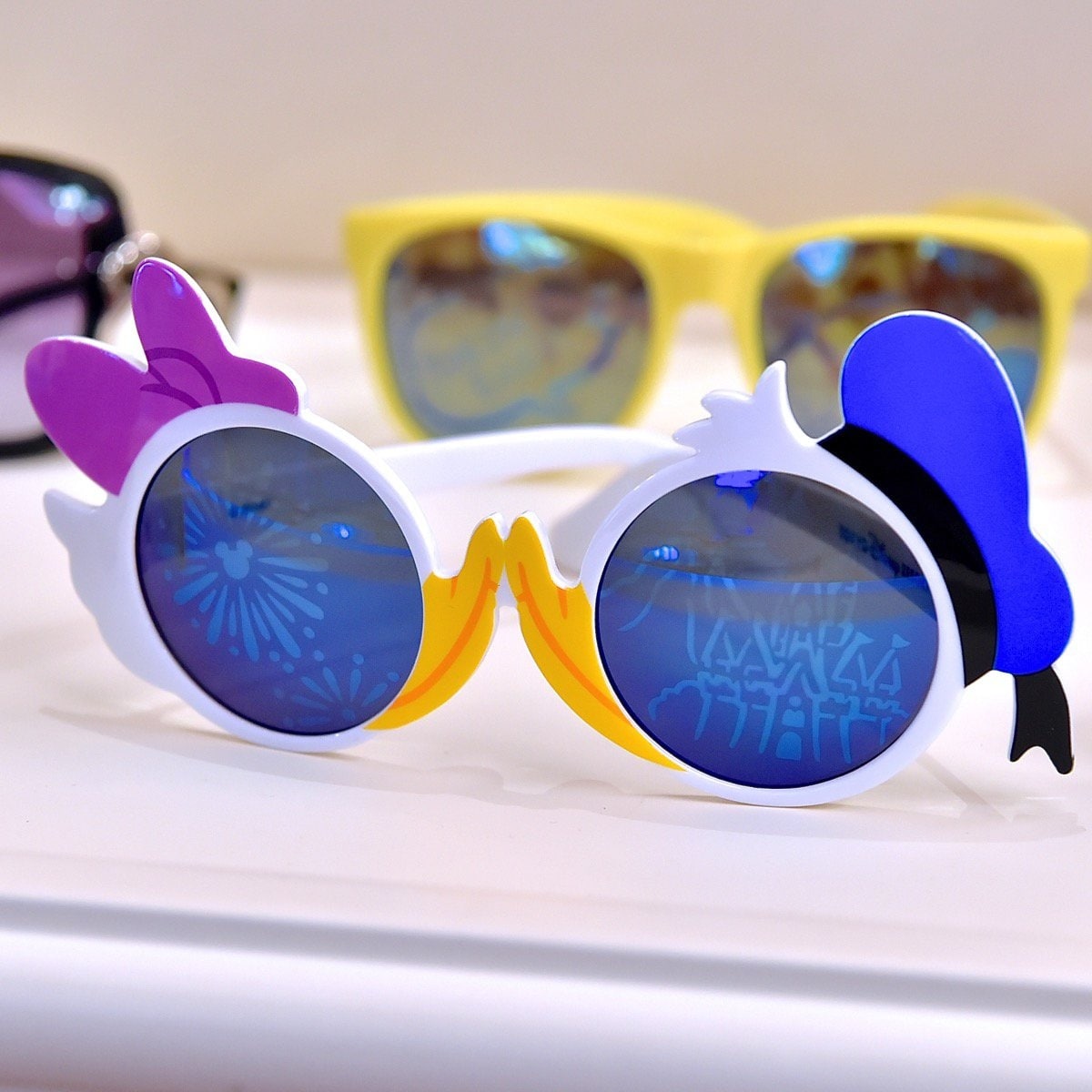 Mickey and Minnie Kiss sunglasses were already an incredibly popular item, and the more recent Donald and Daisy glasses are a new option for fans—with both adult and child sizes.
8. Minnie Hairbands
These are a big hit at Tokyo Disneyland! Designed in the style of the ribbon worn by Minnie Mouse, this hairband is made of fluffy chiffon.
7. Disney Princess Smartphone Cases
These smartphone cases are designed to look like the dresses of Disney Princesses, with options including Belle, Ariel, Rapunzel and Elsa. These aren't just popular with young girls—older fans fall in love with them too!
6. Mickey iPhone 6 Speaker
This portable speaker for iPhone 6, featuring Mickey's head and shorts, is a stand that you can plug your iPhone into. This speaker is incredibly cute and easy to carry.
5. Mickey Backpack
This backpack design is simple and easy to use, with a smart design featuring the round ears of Mickey Mouse. They're currently available in two colors: red and black. The zippers and embroidery exhibit the alternate color, adding a touch of elegance.
4. Micky Daruma
Don't forget to look for Mickey disguised as a Daruma doll in four colors (secretly, you can find Minnie on the back by rotating one).
3. Donald Cap
You can transform into Donald Duck by putting on this fluffy cap. The soft tail is a cute touch! You can choose from Donald, Mickey, Minnie, Daisy, Goofy and other popular Disney characters as well.
2. Minnie Note Dress
Over the years, Minnie has a sported a few different sets of clothing, and many girls dream of wearing her cute designs. But this paper set allows you to at least own a few smaller versions that you can use to take notes or write messages to friends.
1. R2-D2 Popcorn Holder
Fans of both Star Wars and popcorn can rejoice at this wonderful combination. This R2-D2 canister is filled with sweet caramel popcorn and is often quickly sold out. Make sure you grab one quickly if you see it during your next trip to Tokyo Disneyland!