Fashionable Sailor Moon Attire
Sailor Moon and Japanese department store Isetan have already partnered with famed designer Anna Sui to create unique pieces of jewelry inspired by the hit anime series, but that was just the beginning. Behold the new moon-powered lineup!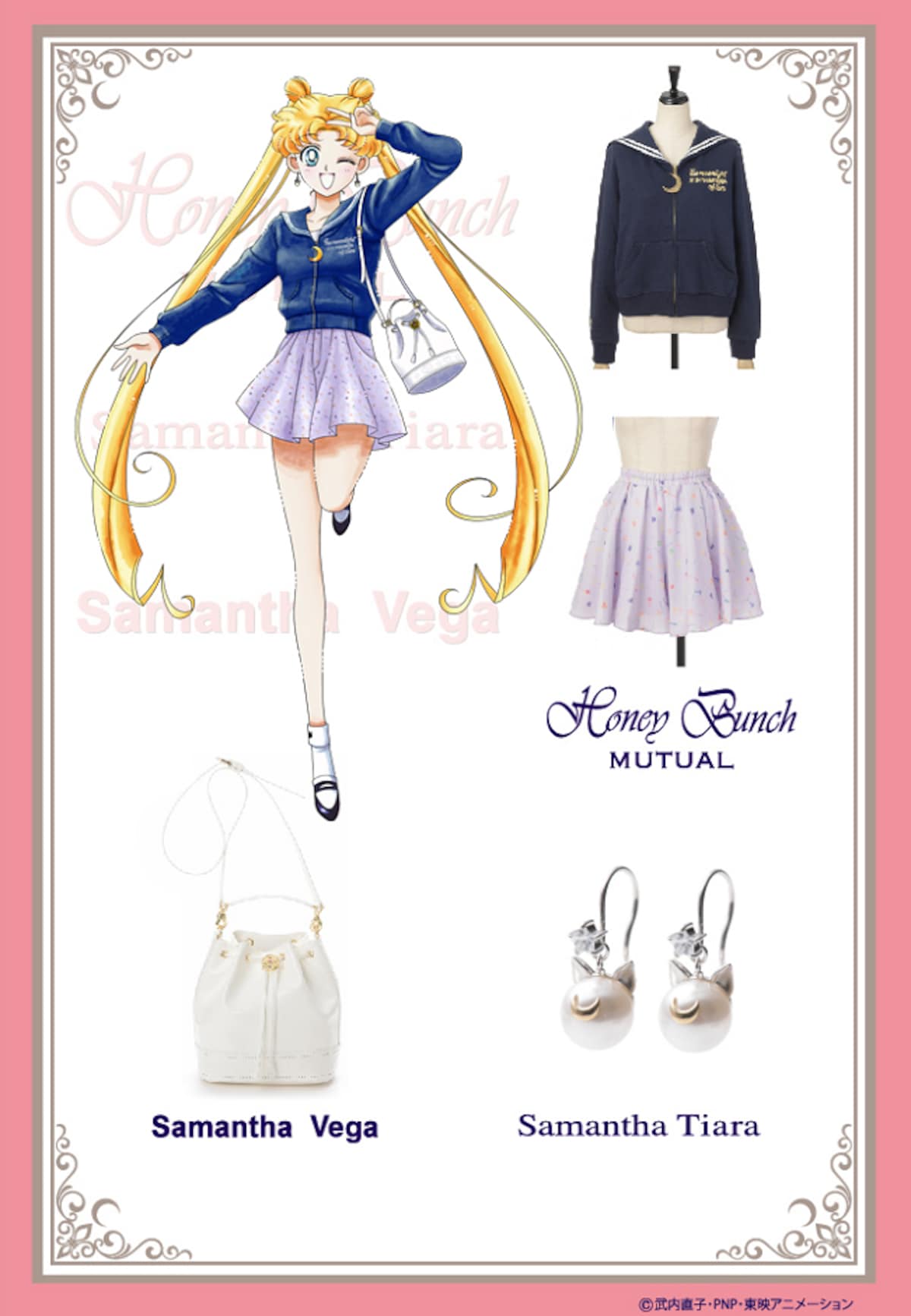 Sailor Moon Two-Way Zip Jacket (¥19,000/US$171), patterned skirt (¥13,000/US$116), Samantha Vega bag (¥23,000/US$205), Samantha Tiara Artemis Pearl earrings (¥36,000/US$321.50)
Sailor Moon cardigan (¥13,000/US$116), camisole dress (¥19,000/US$170), Samantha Vega Luna bag (¥24,000/US$214.50), Luna necklace (¥30,000/US$268), Luna earrings (¥36,000/US$321.60), Baby G watch (¥17,000/US$152)
Bijou cardigan (¥19,000/US$170), cosmic print flare skirt (¥18,000/US$160), Samantha Vega leather tote bag (¥45,000/US$402), crystal earrings (¥27,000/US$420)
Cosmic print dress (¥28,000/US$250), Samantha Vega mini leather clutch (¥33,000/US$294), Crystal Star necklace (¥85,000/US$760), Crystal Star earrings (¥83,000/US$741)
Many of the items come in multiple colors with various prints!
This sleepwear collection by Narue will have you dreaming of the moon and stars with its 100-percent cotton. Prices range from ¥2,500 (US$22) to ¥9,000 (US$80).
For the Luna and Artemis fans, look no further than this collaboration. Kitties galore!
There are many things going on in this collaboration, so there's bound to be something for Sailor Moon fans.